Yogurt jelly recipe
Ingredients:
2 envelopes of natural gelatin
1/2 cup of water
2 cups of strawberry
2 cups of natural or light yogurt
1/3 cup sugar only if the yogurt is not sweetened
strawberries to decorate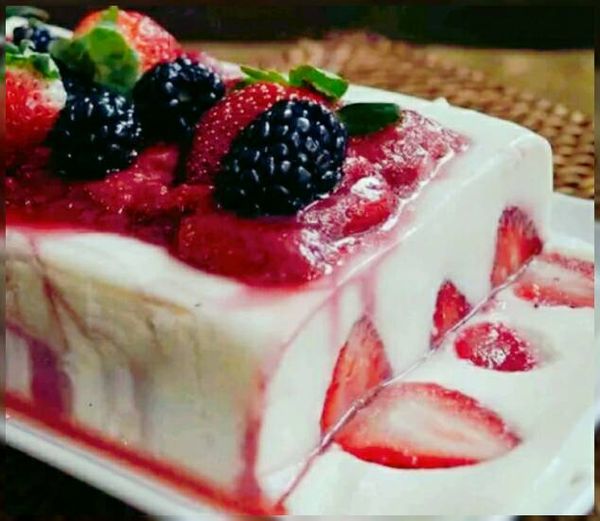 Preparation
Hydrate the gelatin in 1/2 cup of cold water for 10 minutes.
Then slightly heat the gelatin and strain.
Blend strawberries, yogurt, sugar and gelatin.
Place the strawberries in pieces and empty the mixture.
Refrigerate until set and serve. (2-3 hours)