Blueberry Cheesecake recipe
Ingredients
200g of cookies
80g melted butter
300g of fresh or frozen blueberries
25g of sugar
450g cream cheese
160ml thick cream
1 teaspoon vanilla extract
1 tablespoon lemon juice
125g powdered sugar
10g gelatin powder
50ml of water
150 fresh blueberries on top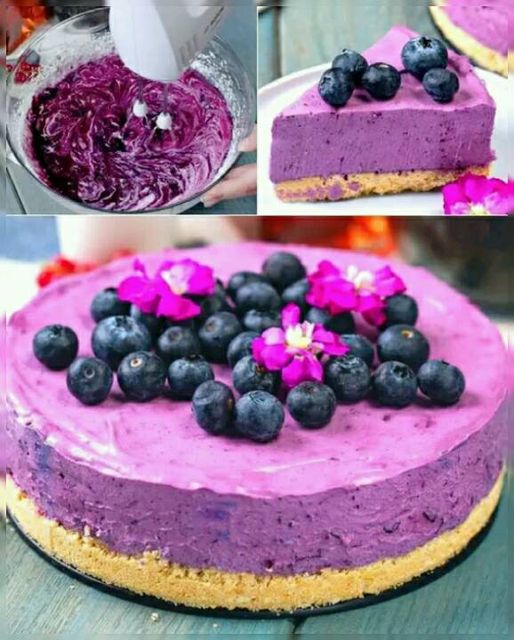 Preparation
Mix melted butter with crushed biscuits and transfer to springform pan, refrigerate for one hour.
In a small saucepan, heat the cranberries with lemon juice and sugar, then blend until smooth.
In a large bowl, beat cream cheese with powdered sugar, heavy cream, vanilla extract, and chilled blueberry mixture.
Add the gelatin and mix everything well.
Transfer the mixture to a springform pan.
Refrigerate overnight or for a few hours.
Decorate with blueberries and flowers