Beautiful Chocolate Birthday Cake Decorating: Celebrate in Style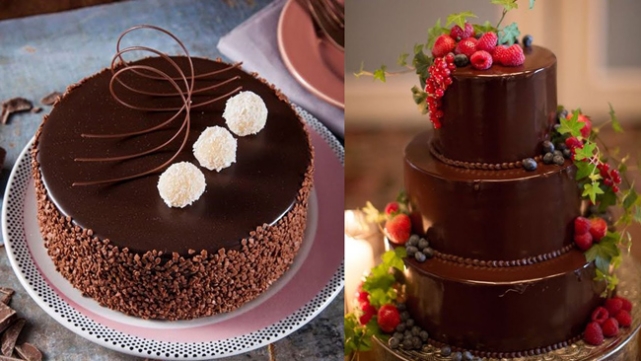 A birthday is a special occasion that calls for a spectacular cake. When it comes to chocolate birthday cakes, the possibilities for decorating are endless. Whether you're celebrating your own birthday or someone dear to you, creating a beautiful chocolate birthday cake is sure to impress and delight.
Ingredients:
1 and 3/4 cups of all-purpose flour
1 and 1/2 teaspoons of baking powder
1 and 1/2 teaspoons of baking soda
3/4 cup of unsweetened cocoa powder
2 cups of granulated sugar
2 large eggs
1 cup of milk
1/2 cup of vegetable oil
2 teaspoons of vanilla extract
1 cup of boiling water
Instructions:
Preheat your oven to 180°C (350°F) and grease and flour two 9-inch round cake pans.
In a large mixing bowl, sift together the flour, baking powder, baking soda, and cocoa powder. Set aside.
In a separate bowl, beat together the sugar and eggs until well combined.
Add the milk, vegetable oil, and vanilla extract to the sugar and egg mixture. Mix until smooth.
Gradually add the dry ingredients to the wet ingredients, mixing just until combined. Be careful not to overmix.
Stir in the boiling water, which will thin the batter. The batter will be thin, but that's okay.
Pour the batter evenly into the prepared cake pans.
Bake in the preheated oven for 30-35 minutes or until a toothpick inserted into the center of the cakes comes out clean.
Remove the cakes from the oven and let them cool in the pans for about 10 minutes. Then transfer them to a wire rack to cool completely.
Now comes the fun part – decorating the cake! Here are some ideas to make your chocolate birthday cake truly beautiful:
Spread a generous layer of chocolate ganache over the cooled cake layers, allowing it to drip down the sides.
Create a smooth buttercream frosting and pipe decorative borders and designs using a piping bag and different tips.
Add a touch of elegance with edible flowers or fresh berries arranged on top of the cake.
Write a personalized birthday message using melted chocolate or colorful icing.
Garnish the cake with chocolate shavings, sprinkles, or edible gold dust for a touch of glamour.
Remember, the key to a beautiful chocolate birthday cake is to let your creativity shine. Experiment with different decorating techniques and have fun making it unique and special.Whether it's a simple design or an elaborate creation, a beautifully decorated chocolate birthday cake is the perfect centerpiece for any celebration. It's not just a cake; it's a symbol of love, joy, and sweet memories.So, gather your ingredients, bake the cake with love, and let your artistic skills bring the beauty to life. Celebrate in style and enjoy the deliciousness of a beautifully decorated chocolate birthday cake!