Oval crochet Rug: Adding Elegance and Comfort to Your Home
Crocheting an oval rug is a wonderful way to create a beautiful and practical accessory for your home. Whether you want to add a touch of elegance to your living room or create a cozy accent for your bedroom, an oval crochet rug is a versatile and timeless addition to any space.
Materials You'll Need
Before you start crocheting your oval rug, gather the following materials:Yarn in your preferred color and weight (choose a durable yarn suitable for floor use). Crochet hook suitable for your yarn weight. Scissors. Measuring tape (optional).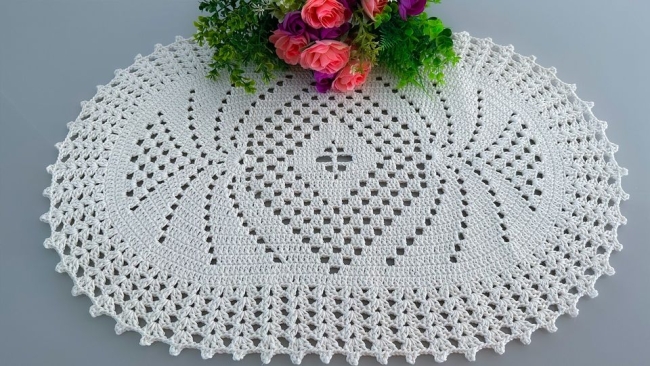 Choosing the Pattern
There are various crochet patterns available for oval rugs, ranging from simple and textured designs to intricate and lacy motifs. Consider the decor and color scheme of the room where you'll place the rug to select a
pattern
that complements the space.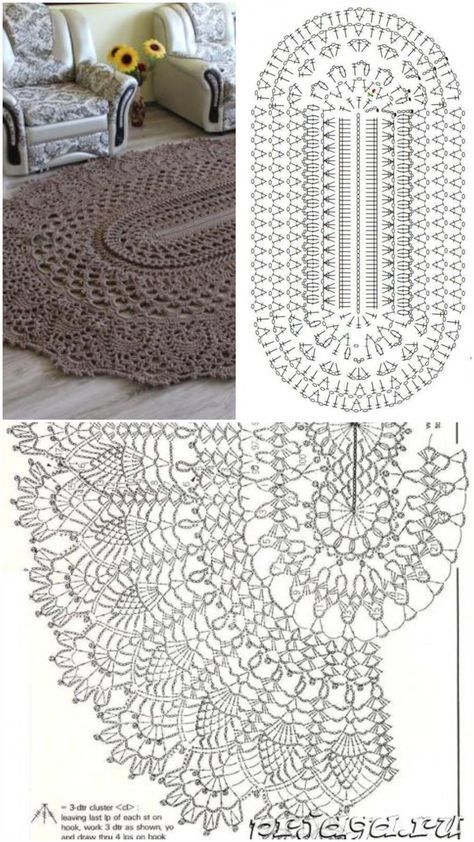 Crocheting the Oval Rug
Follow these general steps to crochet your oval rug:
Start with a Swatch: Begin by creating a small swatch using your chosen yarn and crochet hook to determine the gauge. This will help you estimate the size of your oval rug and how many stitches you'll need to complete it.
Foundation Chain: Crochet a foundation chain of the desired length for your oval rug. This chain will serve as the spine of the rug.
Oval Shape: To create the oval shape, work crochet stitches into the foundation chain, alternating increases at each end to create a gentle curve. The number of stitches and increases will depend on your pattern and desired size.
Main Body: Continue crocheting back and forth across the oval to build the main body of the rug. Depending on your pattern, you may use single crochet, double crochet, or any other stitch that complements the design.
Edging (optional): Finish your oval rug with a decorative edging. You can choose a simple border or a more intricate lace design to add a final touch of elegance.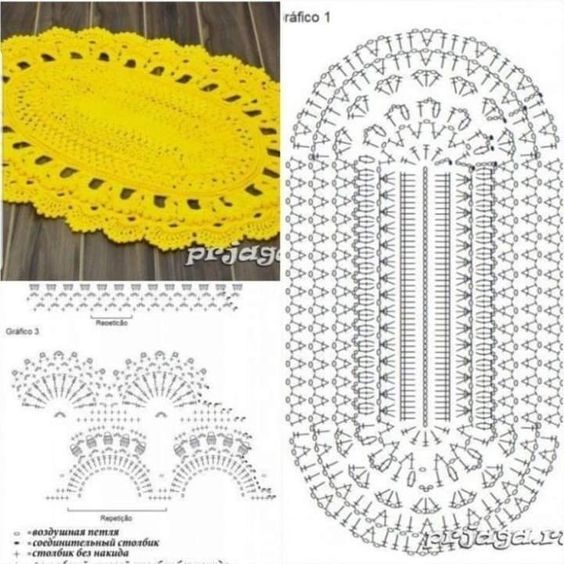 Personalize Your Rug
You can make your oval rug truly unique by selecting yarn colors that match your decor and personal style. Additionally, you can experiment with different crochet stitches or modify the pattern to suit your preferences.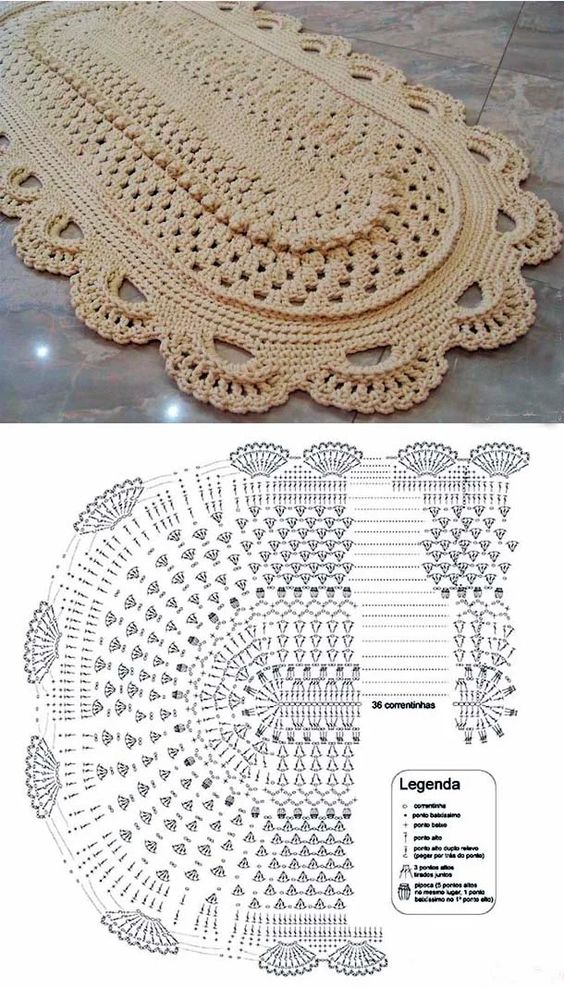 Celebrate Your Handiwork
Completing a crochet oval rug is a gratifying achievement that showcases your crochet skills and creativity. Place your rug in the desired room and relish in the warmth, comfort, and beauty it brings to your living space.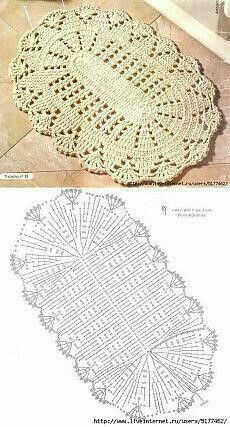 Crocheting an oval rug is a rewarding project that allows you to craft a practical and stunning piece for your home. The softness underfoot and the visual appeal of your handmade creation will bring a sense of accomplishment and joy each time you use it.So, gather your materials, select your pattern, and embark on the journey of creating an elegant and cozy crochet oval rug that will enhance the ambiance of your home for years to come.Happy crocheting!