Crafting Elegance: The Art of Creating a Fillet Dots crochet Carpet
Are you a crochet enthusiast with a flair for creating stunning home decor pieces? If so, the art of fillet dots crochet might just be your next creative endeavor. Imagine a luxurious crochet carpet adorned with delicate fillet dot patterns, adding a touch of sophistication and warmth to any room. In this comprehensive guide, we'll explore the mesmerizing world of fillet dots crochet and embark on a journey to craft your very own masterpiece.
Materials You'll Need:
Worsted weight yarn in your chosen colors
Crochet hook (size suitable for your yarn)
Scissors
Tape measure
Step 1: Choosing the Perfect Yarn
Select a high-quality worsted weight yarn in the colors that match your home decor or personal preferences. This type of yarn is ideal for crafting carpets as it strikes a balance between durability and comfort underfoot.
Step 2: Planning Your Design
Before you dive into crocheting, it's essential to plan the design of your fillet dots carpet. Decide on the dimensions, pattern, and color arrangement. Fillet crochet involves creating a
pattern
of open and filled spaces, giving a lacy effect. You can choose from various motifs, such as geometric shapes, florals, or abstract designs.
Step 3: Creating the Base Chain
Begin by crocheting a foundation chain with a length that corresponds to the desired width of your carpet. Make sure to add a few extra chains to ensure your carpet lies flat and doesn't curl at the edges.
Step 4: Working the Fillet Dots
The fillet dots pattern consists of open and filled squares, creating a visually appealing texture. To achieve this, you'll alternate between double crochet stitches for the filled squares and chain stitches for the open spaces.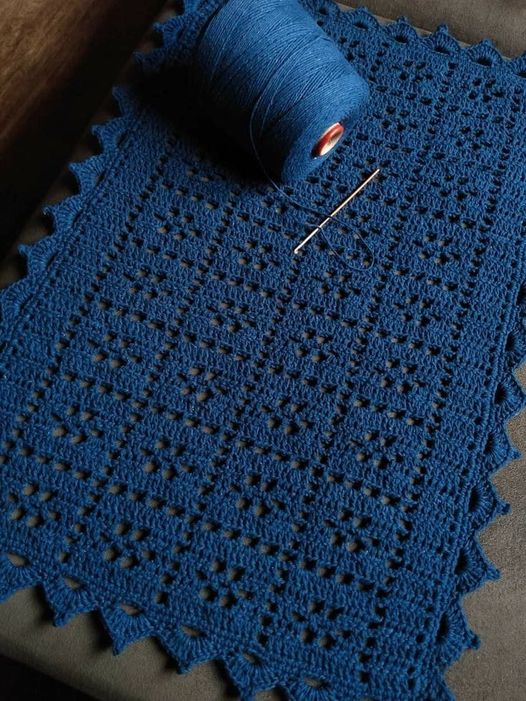 Double Crochet (Filled Square): Work a double crochet stitch in the desired stitch of the previous row. This creates a solid block that forms part of the design.
Chain (Open Space): Skip the next stitch and chain a specific number of stitches (usually 2 or 3, depending on your pattern). This creates an open space, adding to the lacy effect.
Step 5: Following the Chart
If you're using a complex pattern, it's helpful to follow a chart that indicates where to create the filled squares and open spaces. The chart acts as a visual guide, making it easier to replicate the design accurately.
Step 6:
Repeating Rows
Continue crocheting rows, following the pattern chart, until your fillet dots carpet reaches the desired length. Take breaks to admire your progress – watching the pattern come to life is truly satisfying!
Step 7:
Finishing Touches
Once you've completed your fillet dots crochet carpet, it's time to secure the ends. Carefully weave in any loose yarn tails using a tapestry needle to ensure a clean and professional finish.
Step 8:
Proudly Displaying Your Creation
With the final stitches in place and the ends neatly woven, it's time to showcase your masterpiece. Lay your fillet dots crochet carpet in your chosen room, whether it's the living room, bedroom, or even a cozy reading nook. Its intricate design and the effort you've invested will undoubtedly captivate anyone who sets eyes on it.Crafting a fillet dots crochet carpet is a labor of love that combines artistic expression with functional design. As you work through the intricate pattern, each stitch is a brushstroke that contributes to the overall beauty of your creation. So, gather your materials, let your imagination run wild, and crochet a carpet that will infuse your living space with elegance and charm.