How to crochet a dress for doll
Materials Needed:
Crochet thread or thin yarn in various colors
Crochet hooks suitable for the chosen thread or yarn (typically sizes B/2.25mm to E/3.5mm)
Scissors
Yarn needle
Buttons, beads, or other embellishments (optional)
Step 1: Taking Measurements and Planning
Before starting, measure the Barbie doll to determine the size of the dress. Take note of the bust, waist, and length measurements. Use these measurements as a reference while crocheting.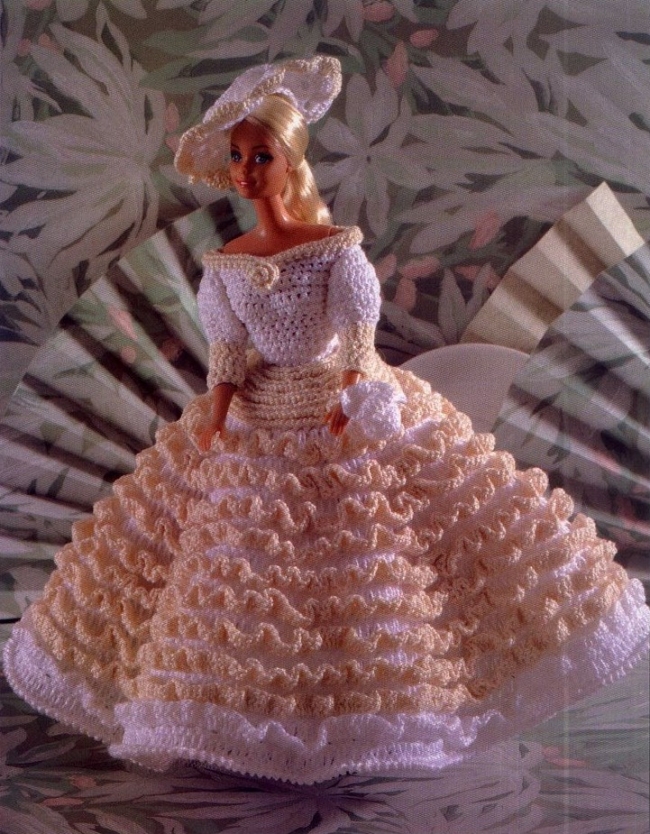 Step 2: Starting with the Bodice
Begin by crocheting the bodice of the dress. This can be done by creating a chain that matches the doll's bust measurement. Join the last chain with the first chain using a slip stitch to form a ring.Work in rounds or rows, depending on the desired style and pattern. You can use a combination of stitches, such as single crochet, double crochet, or even lace patterns, to create the bodice. Adjust the stitch count and increase or decrease as needed to achieve the desired fit.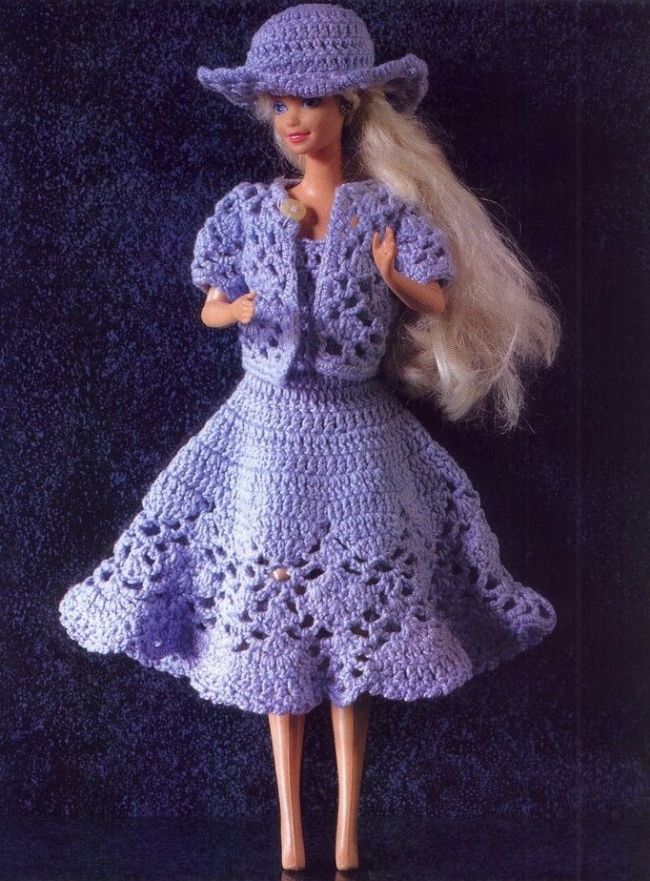 Step 3: Adding the Skirt
Once the bodice is complete, it's time to crochet the skirt. You can choose from various skirt styles, such as A-line, flared, or gathered.To create an A-line skirt, continue working in rounds or rows, gradually increasing the stitch count to achieve the desired width. For a flared or gathered skirt, you can add additional rounds or rows of stitches to create volume.Experiment with different stitch patterns, color changes, or even incorporate lace or ruffle details to make the dress more intricate and visually appealing.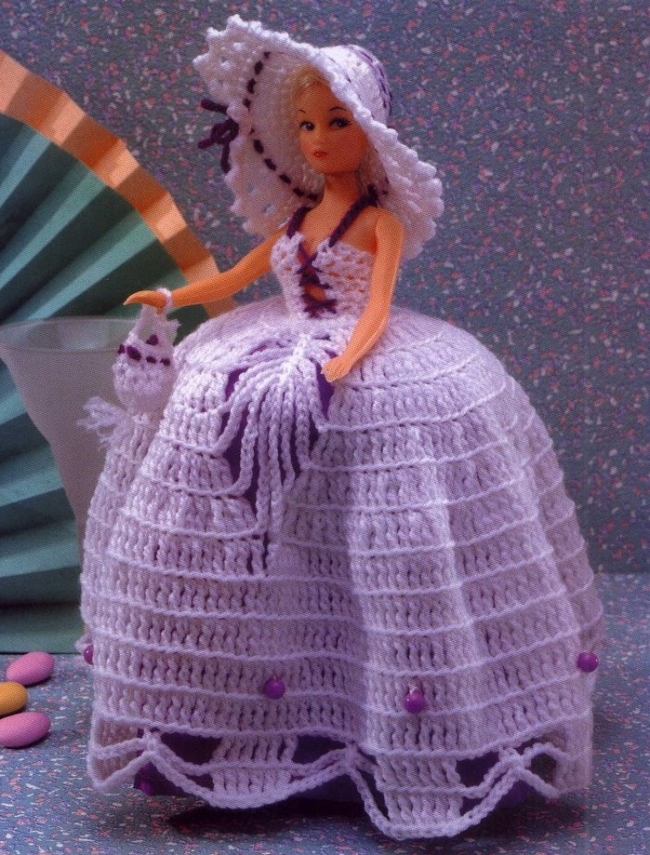 Step 4: Finishing Touches and Embellishments
Once the skirt is completed, finish off any loose ends and trim excess yarn. Use a yarn needle to weave in the ends neatly.For added flair, you can add embellishments like buttons, beads, or crocheted flowers to the dress. Sew these decorative elements onto the dress securely using a needle and thread or a hot glue gun.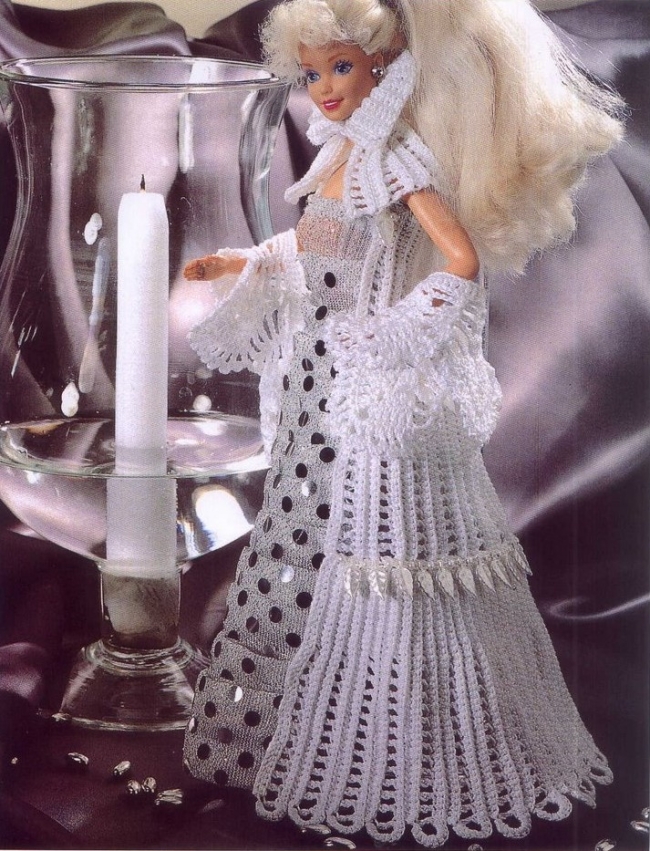 Step 5: Trying it On and Adjustments
Carefully dress the Barbie doll with the crochet dress you've created. Check the fit and make any necessary adjustments. If needed, you can add closures such as buttons, snaps, or Velcro to the back of the dress to ensure it stays in place.You have successfully crocheted a stylish dress for your Barbie doll. Let your imagination run wild and create a collection of unique and fashionable outfits for your dolls. Enjoy the process of designing and dressing up your Barbie dolls with your handmade crochet creations.