Grated pie with cottage cheese and poppy seeds recipe
Ingredients:
Dough:
Wheat flour - 200 g
Butter - 70 g
Sour cream - 1 tbsp. l.
Sugar - 1/2 cup
Baking powder - 1 tsp
Egg - 1 pc.
Filling:
Curd - 200 g
Sour cream - 3 tablespoons
Poppy - 3 tablespoons
Sugar - 100 g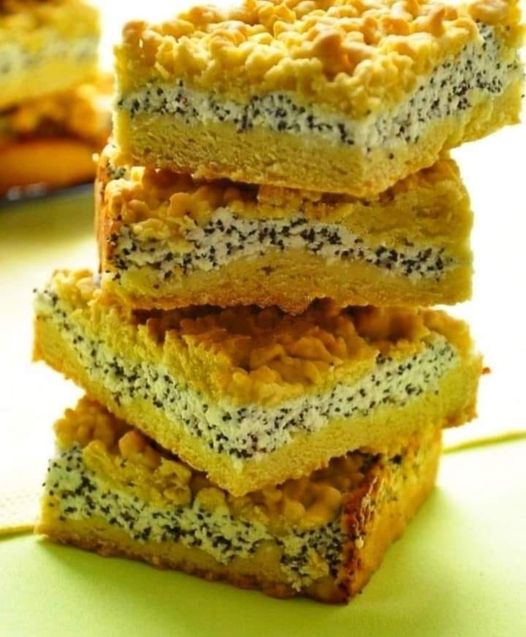 Directions:
Mix butter at room temperature, sugar, sour cream, egg, baking powder and flour.
Knead the dough that does not stick to your hands.
Roll the dough into a ball and put it in the refrigerator for half an hour.
For the filling, mix cottage cheese (I have a pack of soft cottage cheese), sugar, sour cream and poppy seeds.
If you like it sweeter, add sugar.
Take the dough out of the refrigerator.
We cut the ball into 2 parts.
We rub one part on a large aunt directly into the shape.
Pre-grease the form with butter and sprinkle with flour.
Spread all the filling on top and level it with a spoon.
From above three the second part of the test.
We put in a preheated to 200 degrees. oven for 30 min.