Salad "Mushroom dance" with mushrooms and turkey recipe
Ingredients:
2 carrots
1 bulb
300 grams of turkey meat
4 chicken eggs
100 grams hard cheese
150 grams of mushrooms
dill
cranberry
1 tablespoon apple cider vinegar
mayonnaise
Directions:
Peel the onion and cut into small pieces.Put in a bowl, add a pinch of salt and sugar, pour in the vinegar, lightly press with your hands and leave for 5 minutes.Grate the peeled carrots and put the first layer in a salad bowl.
Salt and grease with mayonnaise.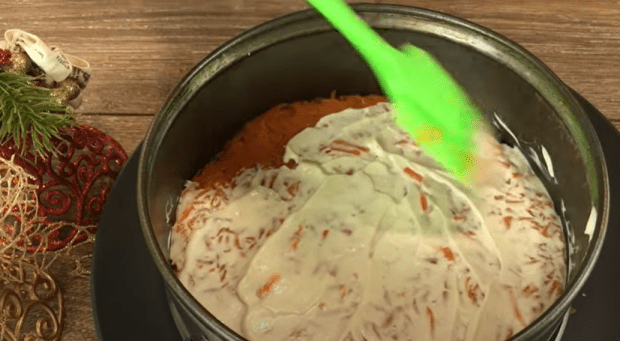 Boil the turkey meat until cooked, cut into small pieces and spread the next layer on the carrots.
Lubricate it with mayonnaise.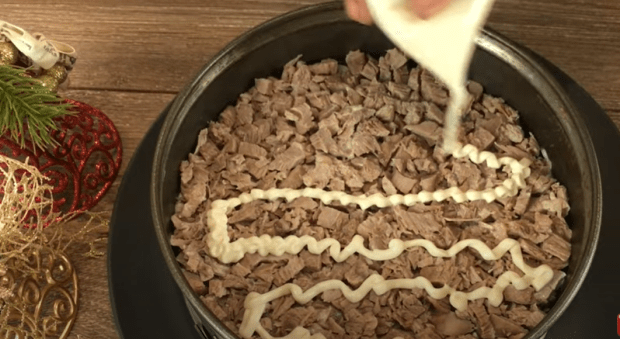 Then we make a layer of pickled onions and mayonnaise again.
Hard-boiled eggs, peel and grate.
Spread on a layer of onions, make a mayonnaise mesh.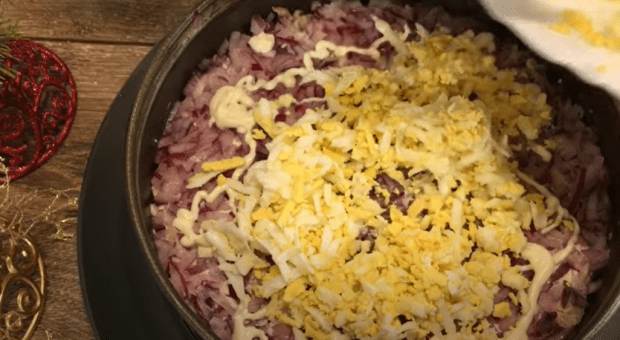 Then lay out a layer of pickled mushrooms, grease with mayonnaise.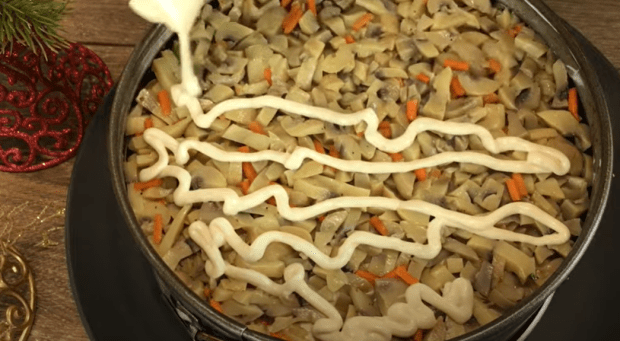 Sprinkle salad with grated cheese.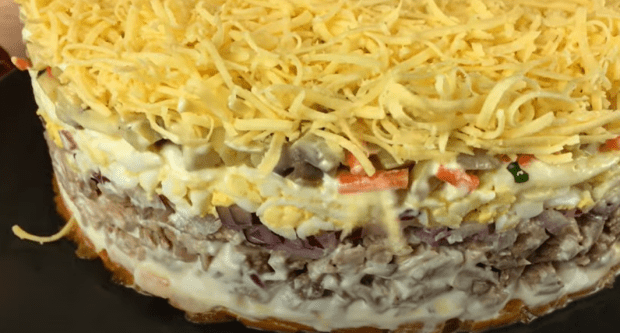 We put the finished salad in the refrigerator for at least 30 minutes.
Remove the ring and decorate with thinly sliced mushrooms, dill and cranberries and serve.