Garlic bread recipe
Ingredients:
1 box of milk cream (200 ml)
100 grams of cream cheese
03 cloves of garlic.
01 tablespoon of grated cheese.
100 grams of grated mozzarella cheese
Salt to taste
And breads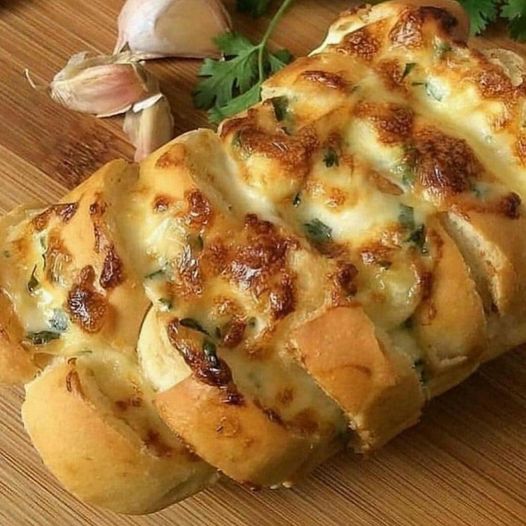 Directions:
Chop the parsley and garlic very small.
Mix all the ingredients until you get a homogeneous paste.
Cut the loaves into slices, but do not cut all the way through.
With a knife or spatula, spread the paste over all the slices of bread and finish by wrapping it around the bread.
Take it on the grill, in the oven, in the airfryer
I baked the airfryer at 180 degrees and enjoy.