Crochet Centerpiece: Elevating Your Table Decor with Handmade Beauty
A
crochet
centerpiece is a stunning and versatile addition to any dining table or home decor. Whether you're hosting a special occasion or simply want to add a touch of handmade elegance, a crochet centerpiece instantly becomes the focal point of your table, exuding charm and creativity.
Materials You'll Need
Before you start crocheting your centerpiece, gather the following materials:Cotton or acrylic yarn in your preferred color(s). Crochet hook suitable for your yarn weight. Scissors. Yarn needle for sewing and weaving in ends. Optional: Decorative items such as beads or ribbons for embellishments.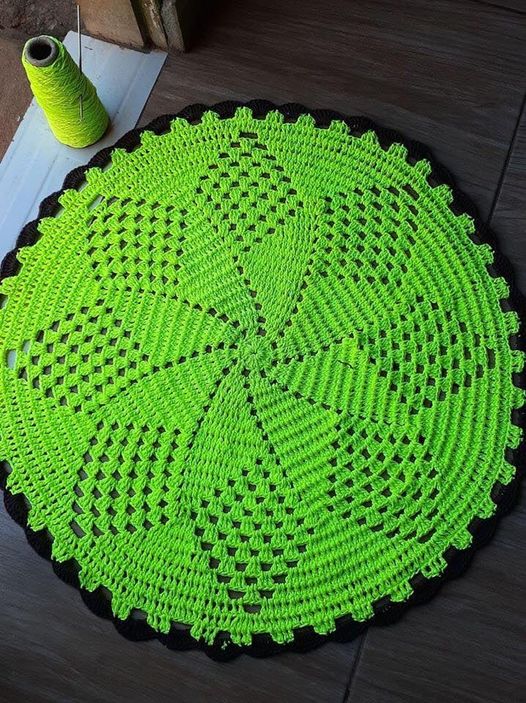 Choosing the pattern and Design
When selecting a pattern and design for your crochet centerpiece, you have a plethora of options to suit any theme or occasion. Consider the following ideas:Elegant Lace: Crocheting an intricate lace centerpiece adds a touch of delicacy and sophistication to your table. A lace pattern with detailed motifs or flowers creates an enchanting visual effect that is perfect for special gatherings or celebrations. Colorful Mandala: A crocheted mandala centerpiece in vibrant colors brings joy and vibrancy to your table setting. Mandalas are versatile and can be used for various occasions, from casual gatherings to festive celebrations. Seasonal Theme: For different seasons or holidays, you can choose patterns that reflect the time of year. For example, crocheting leaves and pumpkins for autumn, snowflakes for winter, or flowers for spring.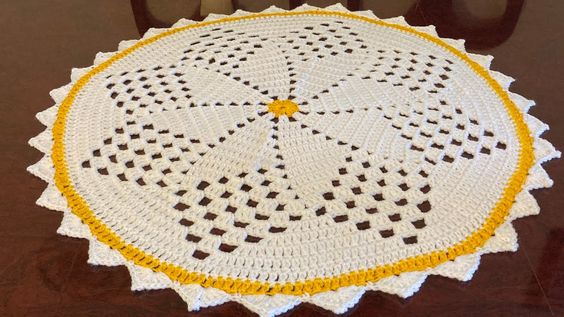 Crocheting Your Centerpiece
Follow these general steps to crochet your centerpiece:
Select the Pattern: Choose a crochet pattern that matches your desired theme and skill level. Patterns can range from simple to complex, depending on your expertise.
Gather Your Materials: Pick high-quality yarn in your preferred colors and the corresponding crochet hook. Consider using a natural fiber yarn like cotton for a soft and elegant finish.
Create a Swatch: Begin with a small swatch of your chosen pattern and yarn to determine the gauge and to practice the stitch pattern.
Crochet Your Centerpiece: Follow the pattern instructions to crochet your centerpiece. Pay attention to stitch counts, increases, and decreases as you work to ensure the correct shape and dimensions.
Finishing Touches: Once you have completed your centerpiece, weave in any loose ends and block it if needed to enhance its shape and appearance.
Add Embellishments (optional): If you desire, you can add embellishments like beads, buttons, or ribbons to enhance the decorative effect.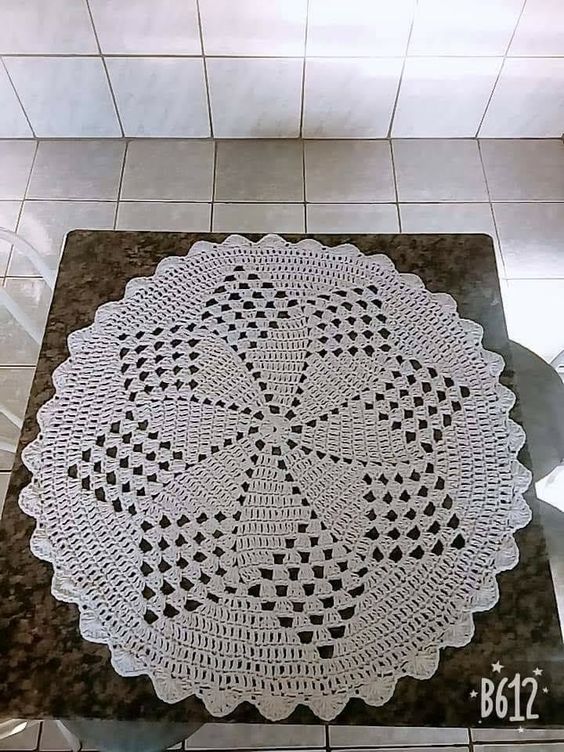 Display and Enjoy
Place your crochet centerpiece in the center of your table and witness how it instantly transforms the ambiance. The artistry and effort put into your handmade centerpiece will be admired by all who gather around.Crocheting a centerpiece is a rewarding project that allows you to create a unique and artistic statement for your table decor. Handmade with love, your crochet centerpiece will become a cherished and eye-catching item that adds warmth and beauty to your home.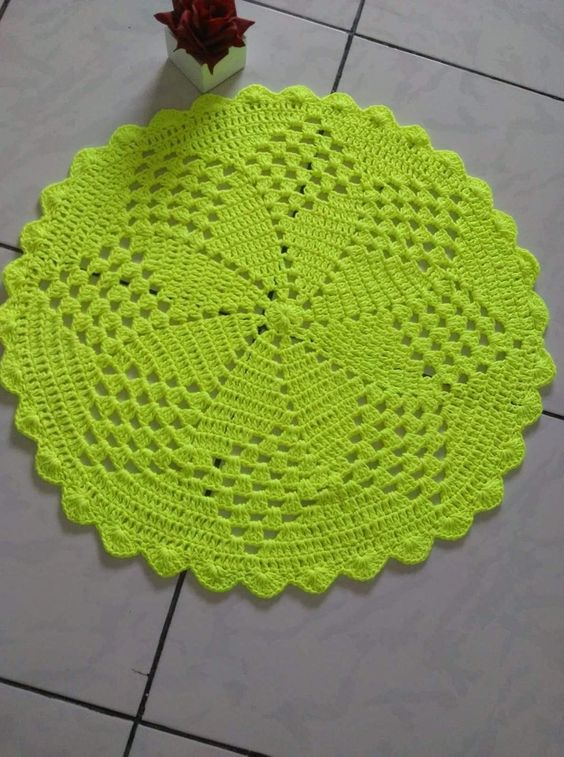 So, gather your yarn and hook, and get ready to create a crochet centerpiece that elevates your table decor to new heights of elegance and charm.As a result of our research to help you, we include a video below that we believe will make a great contribution to making this model. We hope you like it and give your comments :)Happy crocheting!