Crochet Butterfly Amigurumi: Add Delicate Beauty to Your Handmade Collection
If you're looking for a charming and delicate
crochet
project, why not try creating a butterfly amigurumi? These adorable crocheted butterflies add a touch of whimsy and beauty to any space. In this blog post, we'll guide you through the steps of crocheting your very own butterfly amigurumi, allowing you to showcase your crochet skills and create a delightful piece of handmade art.
The Allure of Butterfly Amigurumi
Butterfly amigurumi is a delightful and versatile crochet project. These small crocheted butterflies can be used in various ways, from decorative accents to children's toys. The intricate details and vibrant colors make them truly eye-catching. Whether you're a beginner or an experienced crocheter, this project is perfect for honing your skills and unleashing your creativity.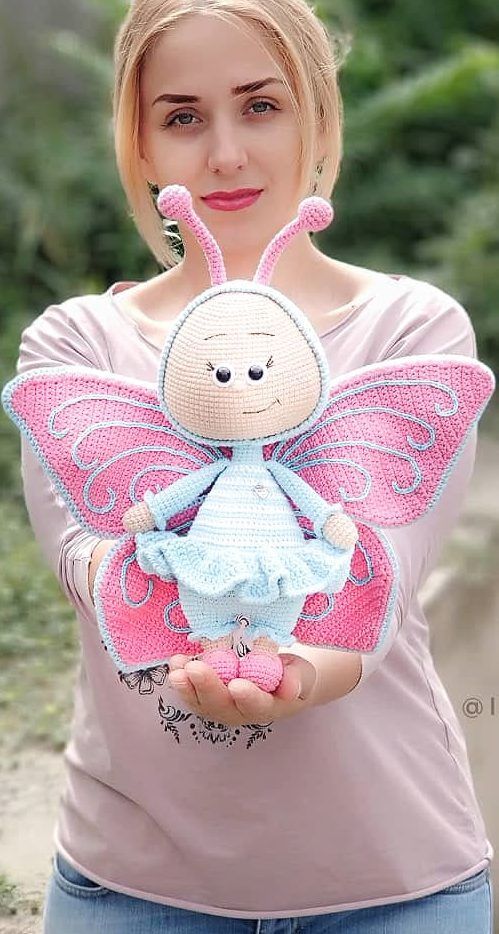 Materials You'll Need
Before you begin crocheting your butterfly amigurumi, gather the following materials:
Yarn in various colors for the butterfly wings and body
Crochet hooks in sizes appropriate for your chosen yarn weight
Scissors
Stuffing material (such as polyester fiberfill or yarn scraps)
Yarn needle for weaving in ends
Safety eyes or small buttons for the butterfly's eyes (optional)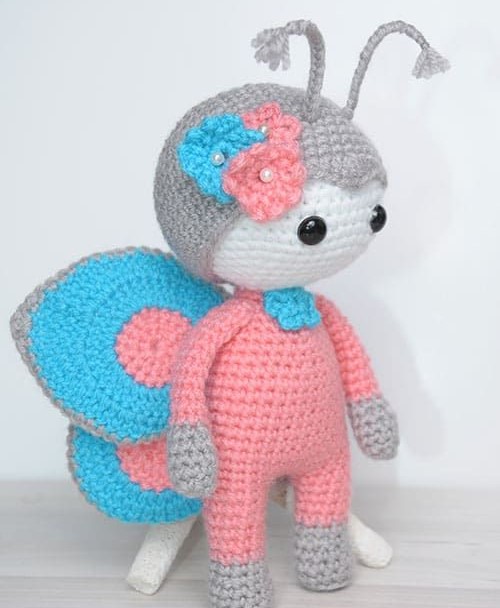 Creating Your Butterfly Amigurumi
Follow these general steps to crochet your own butterfly amigurumi:
Select the colors for your butterfly's wings and body.
Start by crocheting the wings using a suitable stitch pattern. This could be a combination of basic stitches or a more intricate lace-like design.
Crochet the butterfly's body, which will be a small, elongated shape. You can experiment with different stitch patterns or keep it simple with single crochet stitches.
Attach the body to the center of the wings, ensuring it is securely fastened.
Add any desired embellishments, such as safety eyes or buttons, to give your butterfly a cute face.
Stuff the butterfly lightly using polyester fiberfill or yarn scraps, making sure not to overstuff it.
Close up the bottom of the butterfly's body, ensuring the stuffing is secure inside.
Weave in any loose ends using a yarn needle.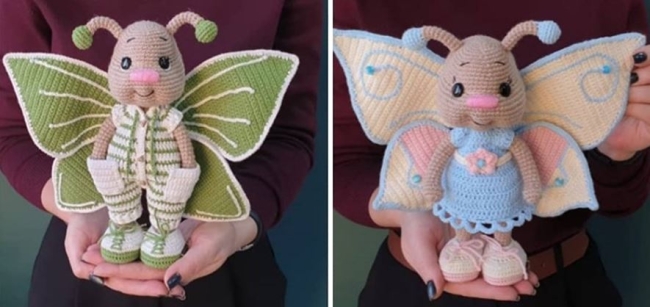 Bring Your Butterfly to Life
Once your butterfly amigurumi is complete, it's time to let it flutter its wings and bring a smile to your face. There are various ways to use your crocheted butterfly, depending on your creativity and preferences:
Attach a small loop of yarn to the back of the butterfly to create a hanging ornament.
Sew or glue a small magnet to the back and use it to adorn your refrigerator or magnetic board.
Attach a hairpin or hair clip to the back to create a whimsical accessory.
Create a mobile by hanging multiple crocheted butterflies from a branch or hoop.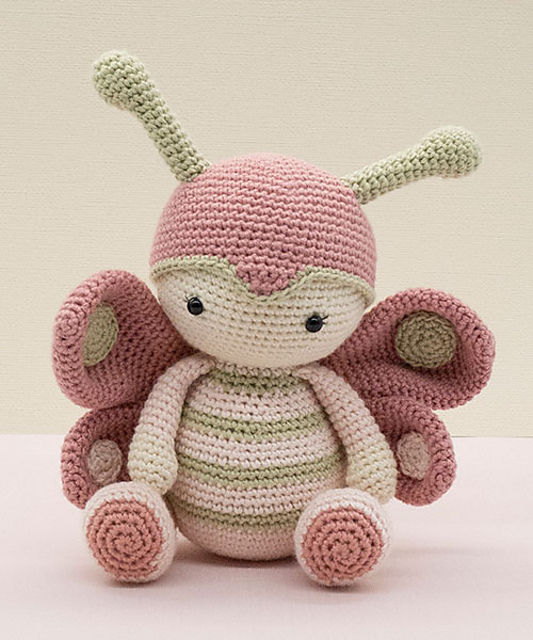 Embrace the Beauty of Crochet Butterflies
As you admire your crocheted butterfly amigurumi, you'll appreciate the delicate beauty and craftsmanship that went into its creation. Display it on a shelf, give it as a heartfelt gift, or use it to bring a touch of enchantment to your home decor. Let your imagination soar as you incorporate these delightful creatures into your crochet collection.So, gather your materials, choose your favorite yarn colors, and crochet a whimsical butterfly amigurumi that will flutter its way into your heart. Enjoy the creative process and embrace the joy of bringing this delicate beauty to life with your own hands.Happy crocheting!