Create a Colorful Rainbow pattern Blanket with Crochet
Are you ready to add a burst of vibrant color to your home decor? Look no further than a
crochet
rainbow pattern blanket! This delightful project allows you to embrace the beauty of a rainbow with the warmth and comfort of a cozy blanket. In this blog post, we'll guide you through the steps of creating your very own rainbow pattern blanket using crochet techniques.
The Symbolism of Rainbows
Rainbows have long been associated with joy, positivity, and hope. By incorporating a rainbow pattern into your crochet blanket, you can infuse your living space with these uplifting qualities. The spectrum of colors represents unity, diversity, and the natural beauty of the world around us.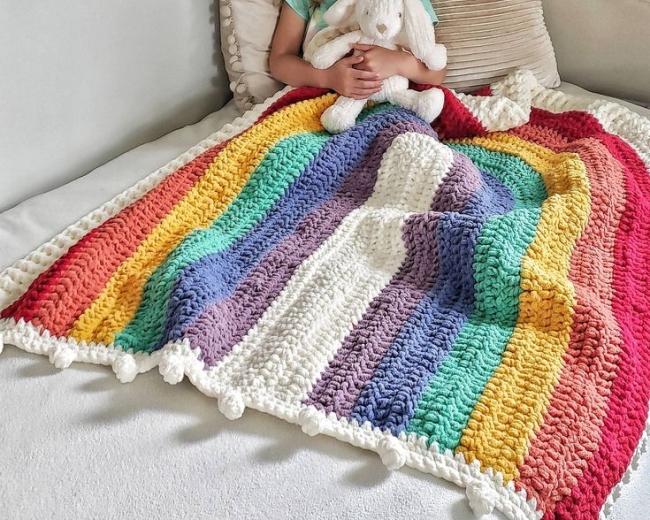 Materials You'll Need
Before you begin crocheting your rainbow pattern blanket, gather the following materials:
Various colors of yarn to represent the rainbow spectrum (red, orange, yellow, green, blue, indigo, and violet)
Crochet hooks in different sizes to achieve the desired tension and drape
Scissors
Yarn needle for weaving in ends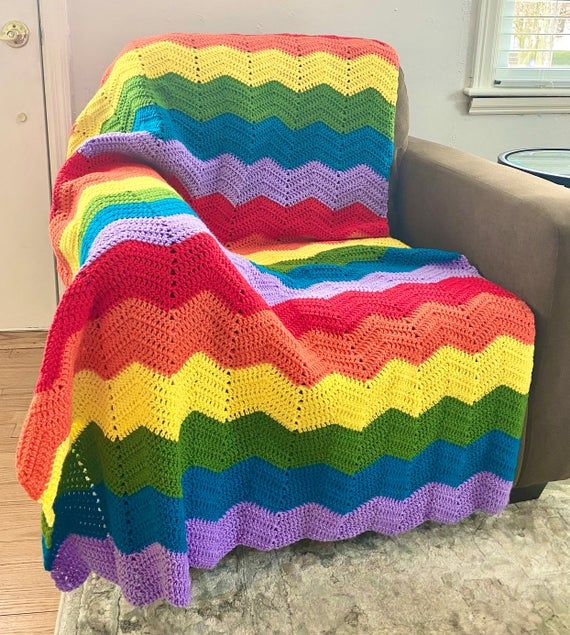 Creating the Rainbow Pattern Blanket
Follow these general steps to crochet your own rainbow pattern blanket:
Choose the size and shape of your blanket (e.g., rectangular, square, or round) and determine the desired dimensions.
Select a crochet stitch pattern that suits your skill level and desired aesthetic.
Begin with the first color of the rainbow (red) and crochet the first row or round of your blanket according to your chosen stitch pattern.
Switch to the next color of the rainbow (orange) and continue crocheting the next row or round.
Repeat this process, switching colors with each new row or round, until you complete the rainbow spectrum.
Continue working in the rainbow pattern until your blanket reaches the desired size.
Finish off your blanket by weaving in any loose ends and blocking the final piece for a polished look.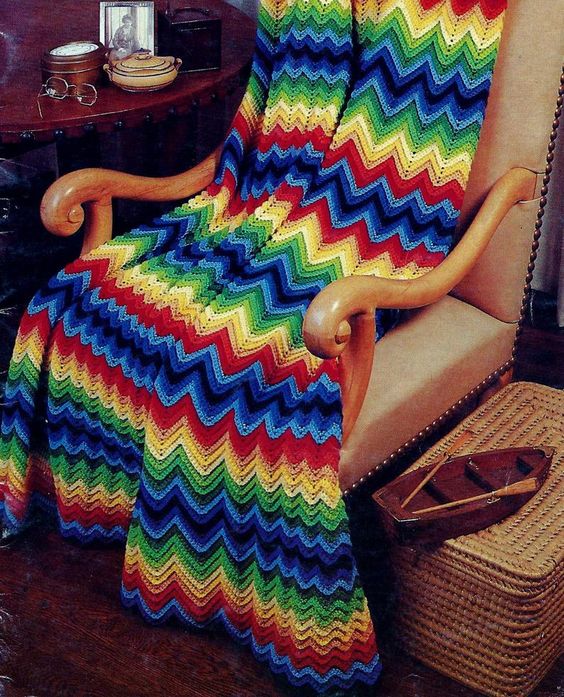 Infuse Your Space with Color
Once your crochet rainbow pattern blanket is complete, it's time to showcase its vibrant beauty. Drape it over a sofa or armchair to add a pop of color to your living room. Place it on your bed to create a cozy and inviting atmosphere. You can also use it as a picnic blanket or give it as a thoughtful handmade gift to brighten someone's day.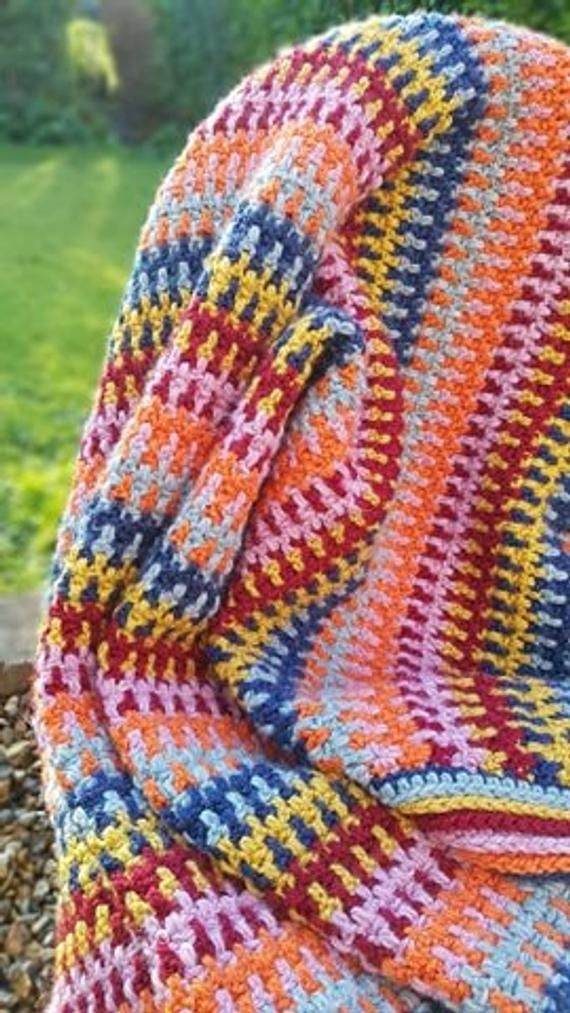 Embrace Your Creativity
The great thing about crocheting a rainbow pattern blanket is that you have the freedom to experiment with colors and patterns. Feel free to explore different stitch patterns, yarn textures, or even gradient color schemes. Allow your creativity to shine as you customize your blanket to reflect your unique style.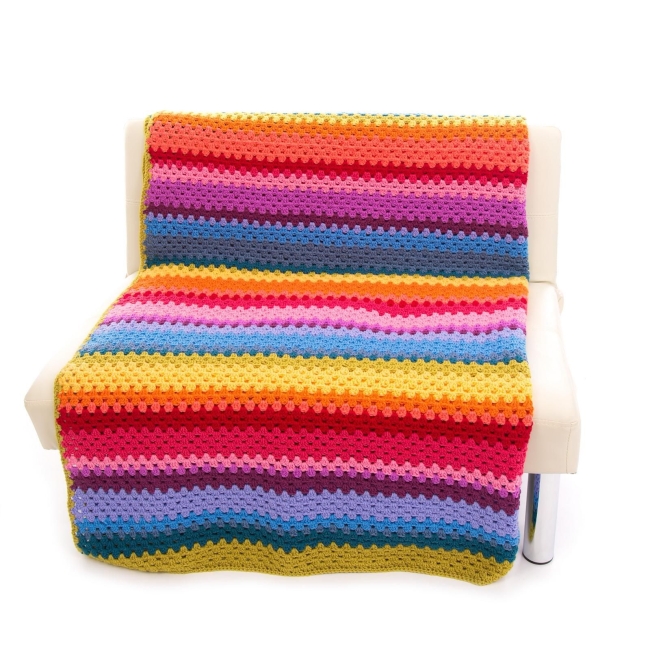 Wrap Yourself in Colorful Warmth
As you wrap yourself in the vibrant hues of your crochet rainbow pattern blanket, you'll not only feel cozy and warm but also uplifted by the joyful symbolism of the rainbow. Embrace the positive energy and sense of harmony that it brings to your space.So, gather your materials, let your crochet hook dance with each color, and create a stunning rainbow pattern blanket that will be cherished for years to come. Enjoy the creative journey and revel in the beauty of your finished masterpiece.Happy crocheting!