Crochet Cushion Cover Tutorial
Materials Needed:
Worsted weight yarn in your preferred color (e.g., neutral tones, vibrant hues)
Crochet hook suitable for the yarn weight (suggested size: 5.0 mm)
Cushion insert in your desired size
Scissors
Yarn needle
Decorative buttons or other embellishments (optional)
Step 1: Measuring and Planning 
Measure the dimensions of your cushion insert to determine the size of the cover. Add a few extra inches to allow for a snug fit. This will be the base for your
crochet
cushion cover.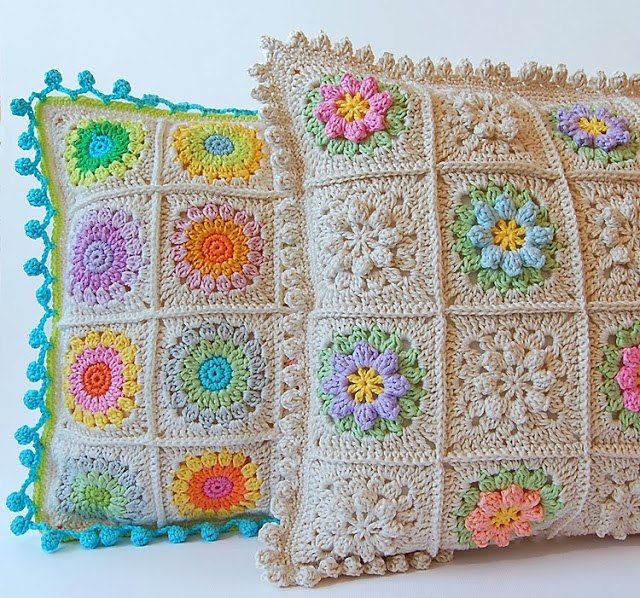 Step 2: Creating the Front Panel
Start by creating a foundation chain that matches the width of the cushion insert. Then, work rows of your chosen stitch
pattern
until the height matches the cushion insert. Popular stitch patterns for cushion covers include single crochet, half double crochet, or even more intricate designs like cables or bobbles.Feel free to experiment with different stitch combinations or patterns to achieve the desired texture and visual effect.
Step 3: Constructing the Back Panels
To create the back panels of the cushion cover, measure the width of the front panel and divide it in half. Create two panels of the same width as the front panel, using the same stitch pattern.For one of the back panels, you can add a button or buttonhole closure for easy removal and insertion of the cushion. On one edge of the panel, work a row of evenly spaced chain stitches to create buttonholes. On the opposite edge, sew decorative buttons.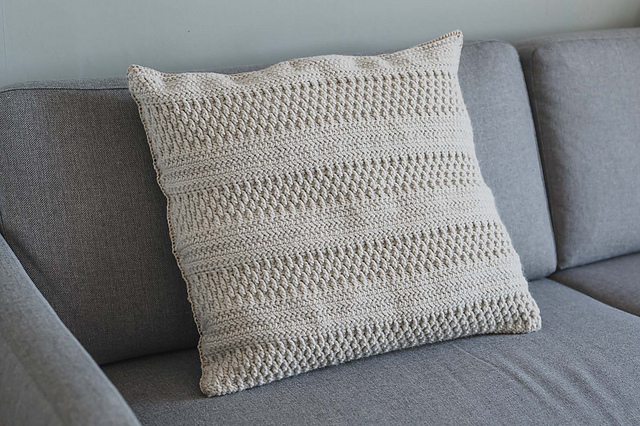 Step 4: Assembly and Finishing Touches
Place the front panel right side up. Overlay the two back panels on top, aligning the edges with the front panel. The buttoned panel should be on top, facing down.Using a yarn needle and yarn in a matching color, sew the sides of the cushion cover together, working through both the front and back panels. Fasten off and weave in any loose ends.If desired, you can add additional decorative touches, such as crochet edging or surface embellishments like flowers or appliques.You have successfully crocheted a cozy cushion cover to add warmth and style to your home. Whether you choose a classic or intricate stitch pattern, your handmade creation will elevate your decor. Enjoy snuggling up to the comfort of your crochet cushion cover and showcase your crochet talents with pride.