Crochet Crop Top Tutorial
Materials Needed:
Worsted weight yarn in your preferred color (e.g., cotton or acrylic)
Crochet hook suitable for the yarn weight (suggested size: 4.5 mm)
Scissors
Yarn needle
Step 1: Measuring and Planning
Start by measuring your bust circumference and determine the desired length for your crop top. Keep in mind that it should end just above the waistline for the trendy cropped look. This will serve as a guide for creating the proper size.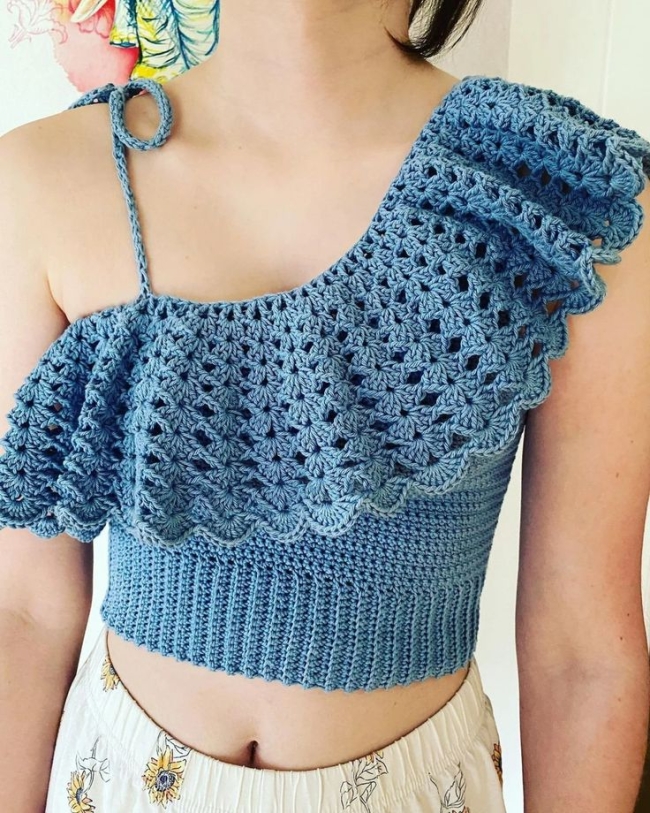 Step 2: Creating the Base
Begin by creating a foundation chain that matches your bust circumference. Join the last chain with the first chain using a slip stitch to form a ring. This will be the base for your
crochet
crop top.Next, work rows of your chosen stitch pattern, such as single crochet, double crochet, or a combination of stitches. Start from the bottom and work your way up, following the measurements you determined earlier. Adjust the stitch count and number of rows to achieve the desired width and length.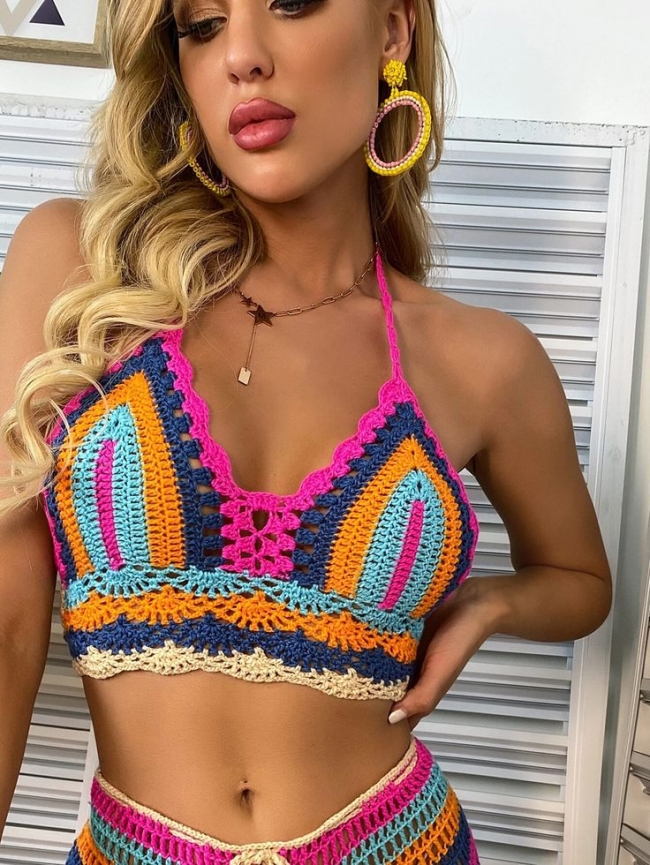 Step 3: Shaping and Detailing
To shape the armholes, you'll need to create chains or skip stitches on each side of the base, leaving an opening for the sleeves. This can be done gradually or in a single row, depending on the design you prefer.To add decorative elements, consider incorporating lace patterns, intricate stitch combinations, or unique textures. You can also experiment with adding fringe, tassels, or beads for extra boho flair.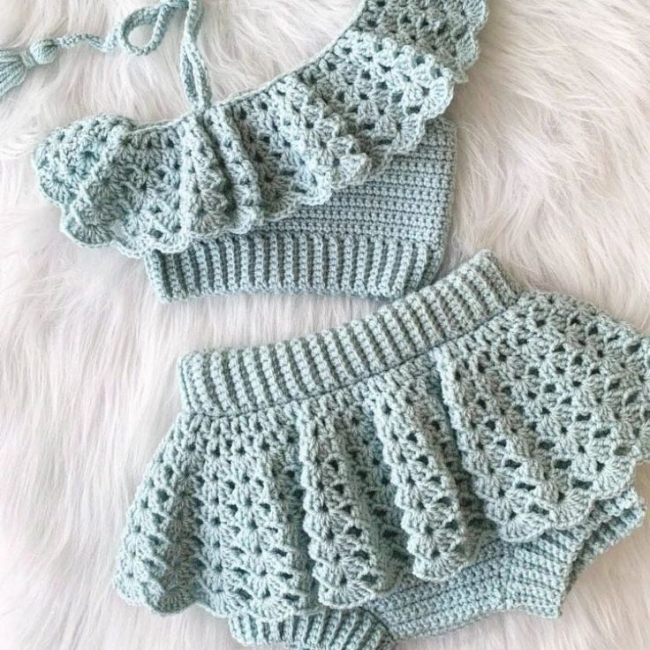 Step 4: Finishing Touches
Once you've completed the main body of the crop top, check the fit and make any necessary adjustments. If it's too loose, you can take in the sides with a few decreases. If it's too tight, consider adding additional rows or panels to widen the top.Finally, fasten off the yarn and weave in any loose ends using a yarn needle. Trim any excess yarn for a neat finish.You have successfully crocheted a stylish and versatile crop top. With its boho-chic vibes and customized fit, this garment is perfect for pairing with high-waisted shorts, skirts, or jeans for a trendy summer look. Enjoy the comfort and confidence of wearing your handmade crochet crop top and embrace your inner fashionista.