Bear Amigurumi: A Huggable Handmade Companion
If you're looking for a cuddly and lovable
crochet
project, an amigurumi bear is the perfect choice. These adorable crochet bears make delightful companions for children and adults alike. In this blog post, we'll guide you through the steps of crocheting your very own bear amigurumi, allowing you to showcase your crochet skills and create a huggable handmade friend.
The Endearing Charm of Bear Amigurumi
Bear amigurumi toys have an irresistible charm that captures the hearts of everyone who sees them. With their round bodies, cute faces, and cuddly appearance, these crochet bears are perfect for snuggling and bringing comfort. Whether you're making it for yourself, a child, or as a thoughtful gift, a bear amigurumi is sure to become a beloved companion.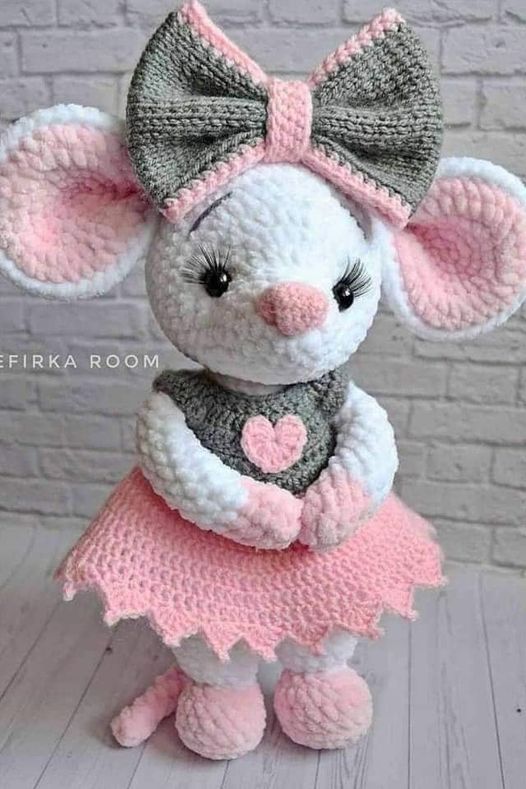 Materials You'll Need
Before you begin crocheting your bear amigurumi, gather the following materials:
Medium-weight yarn in your preferred bear color (such as brown, beige, or gray)
Crochet hook appropriate for your yarn weight (check the yarn label for recommendations)
Scissors
Yarn needle for weaving in ends
Toy stuffing or fiberfill
Safety eyes or black yarn for embroidering the eyes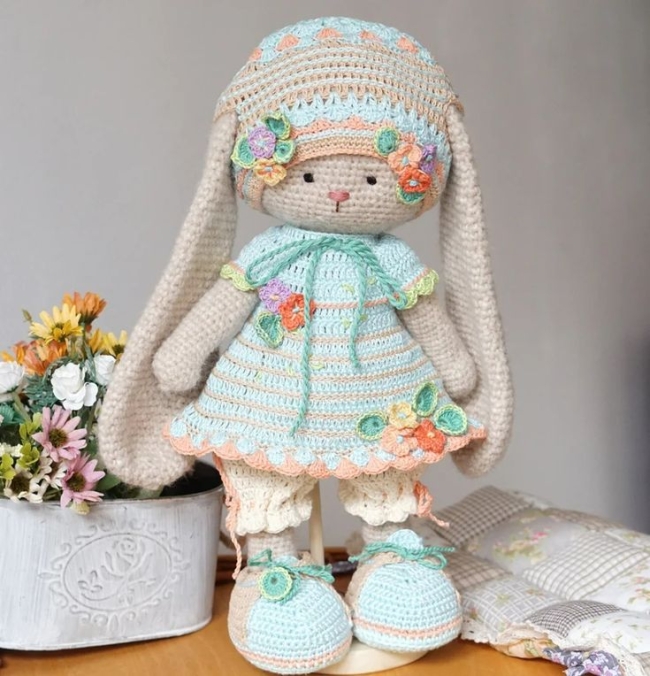 Creating Your Bear Amigurumi
Follow these general steps to crochet your own bear amigurumi:
Start by crocheting the bear's body, typically a round or oval shape. Use single crochet stitches or any other stitch pattern to achieve the desired shape and size.
Continue crocheting the head, snout, and ears separately. Attach them securely to the body using a yarn needle or crochet hook.
Embroider or attach safety eyes to give your bear a lovable expression. Alternatively, you can use black yarn to embroider the eyes.
Crochet the arms and legs individually. Attach them to the body, ensuring they are firmly secured.
Stuff your amigurumi with toy stuffing or fiberfill, making sure to shape it as desired. Adjust the stuffing to achieve the desired level of firmness.
Finish off your bear amigurumi by weaving in any loose ends using a yarn needle.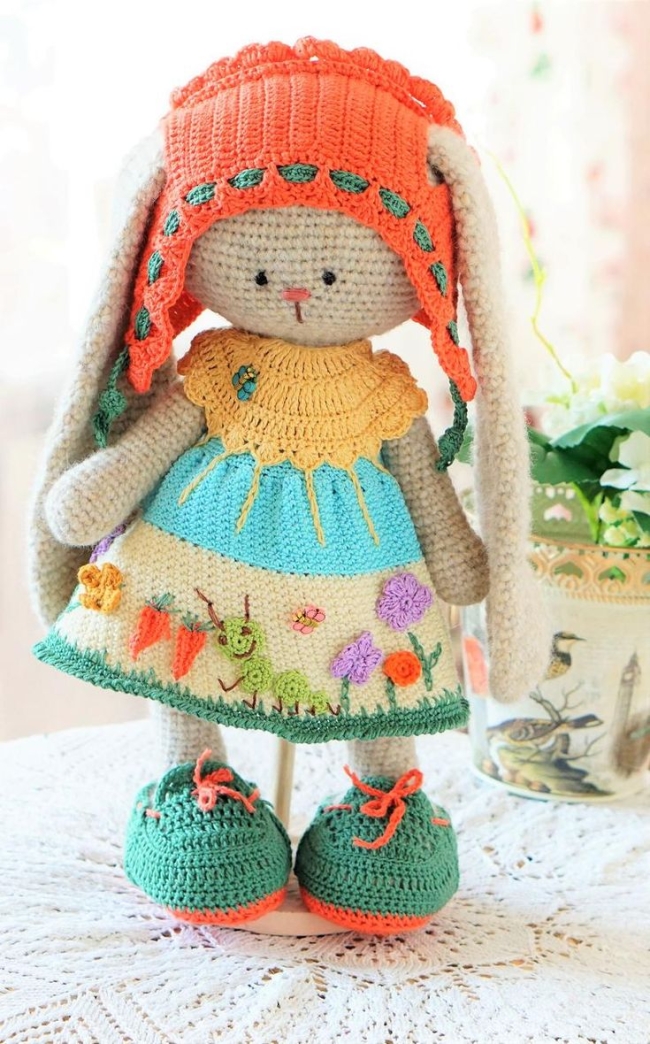 A Friend to Treasure
Once your bear amigurumi is complete, it's time to enjoy its company and huggable goodness. Whether it sits on a shelf, accompanies you on adventures, or brings comfort during challenging times, your handmade bear will be a cherished friend. Its soft and snuggly presence will warm hearts and bring smiles to faces.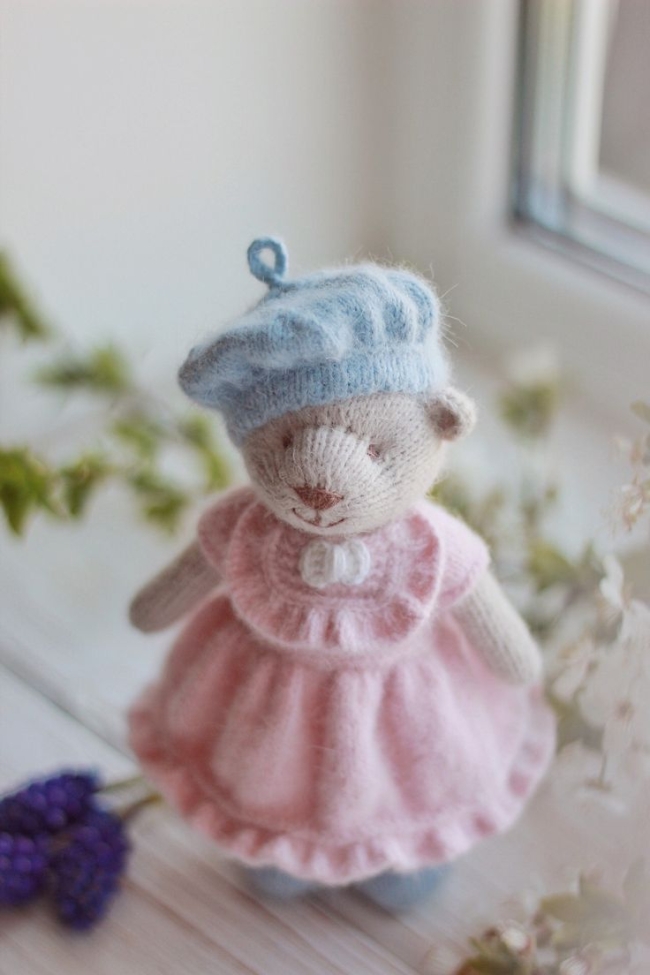 Make It Personal
Take your bear amigurumi to the next level by adding personal touches. You can experiment with different colors, add a bow or scarf, or even embroider a special message or name on its belly. Let your creativity shine as you infuse your bear with unique characteristics and charm.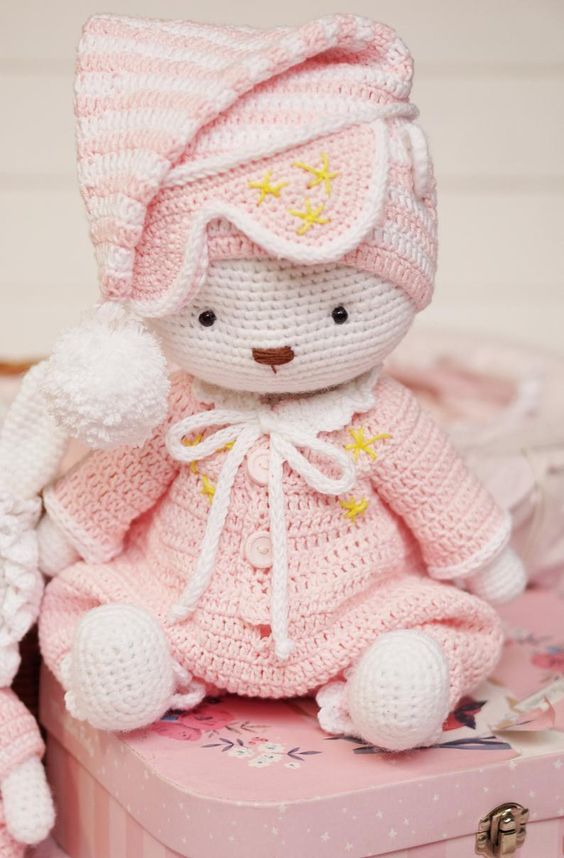 Crochet with Love
Crocheting a bear amigurumi is a joyous and rewarding project that allows you to express your creativity and create a treasured handmade friend. Embrace the process, feel the warmth of the yarn in your hands, and pour your love into every stitch. The result will be a delightful bear amigurumi that will bring joy and comfort to whoever holds it.Happy crocheting!