Strawberry dessert recipe
Ingredients:
3 cups fresh strawberries, washed and halved
1/4 teaspoon vanilla extract
3 tablespoons of sugar or to taste
3 cups of heavy cream
condensed milk (optional)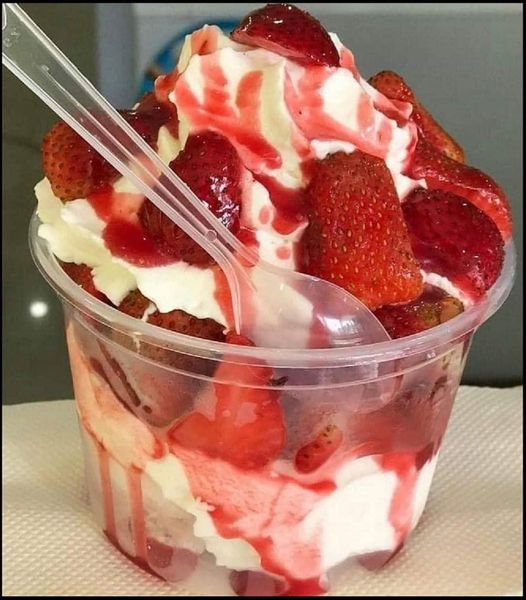 Preparation
In a bowl, using a mixer, combine heavy cream, heavy cream, vanilla, and sugar.
Beat on medium-high speed until soft peaks form and cream thickens.
Using glasses or goblets, layer the strawberries and cream (ie: a layer of strawberries, then a layer of cream, and so on). Drizzle with condensed milk, if desired, and serve immediately. At the end do not forget to add strawberry syrup.