Luxury Turkish crochet Sousplat: Elevate Your Dining Experience
When it comes to hosting a luxurious dining experience, attention to detail makes all the difference. One way to add elegance and sophistication to your table setting is with a Luxury Turkish Crochet Sousplat. Originating from the beautiful land of Turkey, this exquisite crochet sousplat, also known as a placemat, is a true work of art that brings a touch of opulence to any meal.
The Art of Turkish Crochet:
Turkish crochet, also known as "oya" in the Turkish language, has a rich history dating back centuries. Skilled artisans, mostly women, have passed down this traditional craft from generation to generation, ensuring its preservation and evolution. Turkish crochet involves delicate and intricate needlework, using fine threads and tiny crochet hooks to create stunning and elaborate patterns.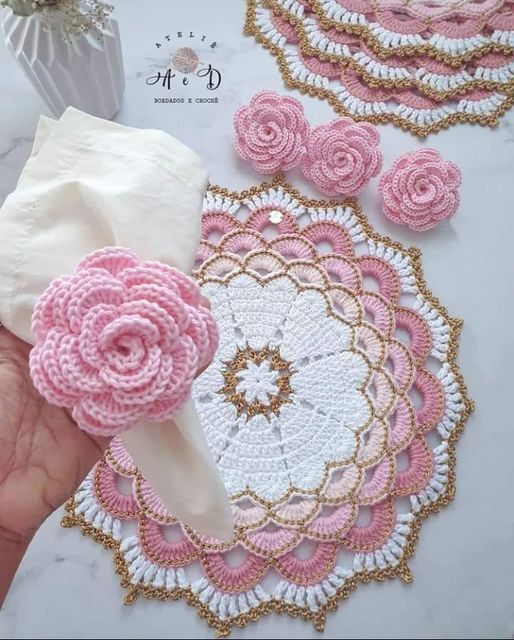 Elevate Your Dining Aesthetics:
A Luxury Turkish Crochet Sousplat instantly elevates the aesthetics of your dining table. The delicate and detailed designs, often inspired by nature, geometrical shapes, or cultural symbols, lend a sense of grace and refinement to the entire dining experience. Each sousplat is crafted with precision, care, and a keen eye for artistic expression, making it a true centerpiece that captures the attention of your guests.
A Touch of Versatility:
One of the remarkable features of a Turkish crochet sousplat is its versatility. Not only does it serve as a placemat, protecting your table from spills and stains, but it also functions as an ornate decorative element. You can display it under a vase of fresh flowers or a beautiful centerpiece to create an eye-catching focal point in your dining area, even when not in use during meals.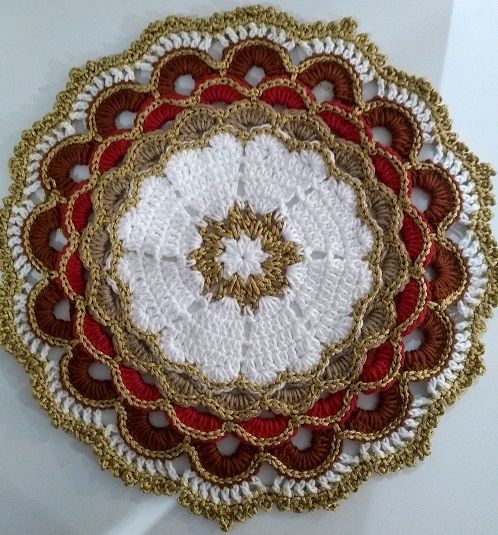 Quality Materials for Lasting Luxury:
To achieve the epitome of luxury, the finest materials are used to create Turkish crochet sousplats. High-quality, durable threads are meticulously selected, ensuring that the sousplat retains its beauty and integrity for years to come. The level of craftsmanship involved in its creation guarantees that it withstands everyday use while maintaining its elegant appeal.
A Gift of Extravagance:
A Luxury Turkish Crochet Sousplat also makes a remarkable gift for those who appreciate the art of fine dining and cultural craftsmanship. Whether it's a wedding, anniversary, or a housewarming party, presenting a Turkish crochet sousplat conveys a sense of thoughtfulness and refinement, making it a cherished and treasured keepsake.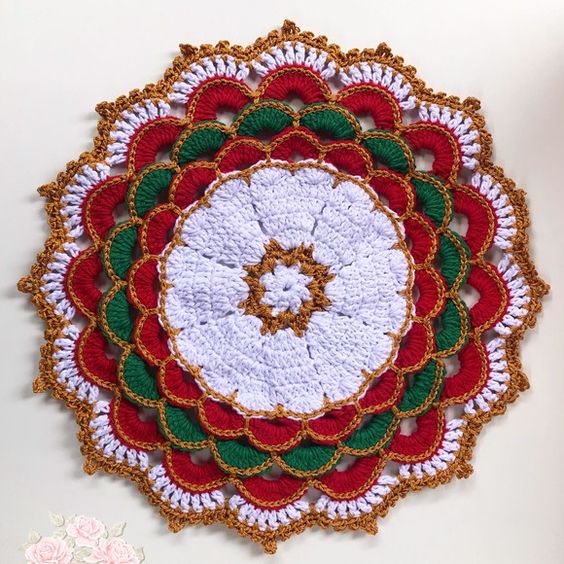 If you desire to create an extraordinary dining experience filled with elegance and cultural richness, a Luxury Turkish Crochet Sousplat is an indispensable addition to your table setting. With its intricate artistry, timeless beauty, and exceptional versatility, this crochet masterpiece captures the essence of luxury dining, bringing joy to both hosts and guests alike.Elevate your dining aesthetics and celebrate the art of Turkish crochet with this luxurious sousplat, embracing the heritage and craftsmanship that make it a truly exceptional piece of functional art.