Lace table cover
Here's a step-by-step guide on how to
crochet
a lace table cover:
Materials Needed
Crochet thread or fine weight yarn in your preferred color(s)
Crochet hook suitable for the thread or yarn thickness (suggested size: 1.5mm or 2mm)
Scissors
Yarn needle
InstructionsGauge and Tension
Start by creating a gauge swatch using your chosen crochet thread or fine weight yarn and crochet hook. This will help you determine the number of stitches needed to achieve the desired size and ensure that your lace table cover maintains its shape. Adjust your hook size if necessary to achieve the desired tension.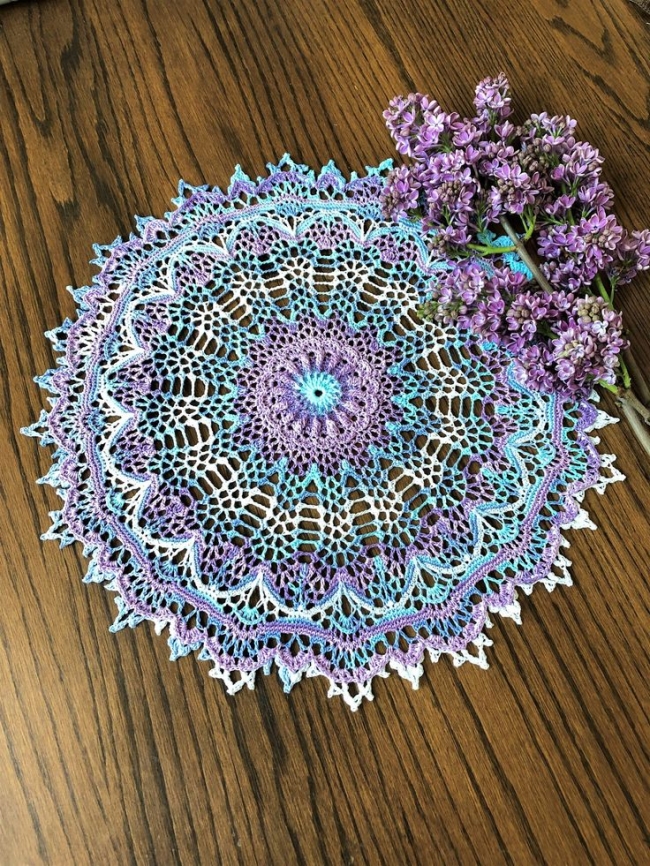 Table Size and Design
Measure your table to determine the size of the lace table cover. Consider whether you want the cover to drape over the edges or just cover the top surface. Decide on the shape, such as round, rectangular, or square. Choose a lace
pattern
or stitch pattern that suits your style and the desired level of intricacy.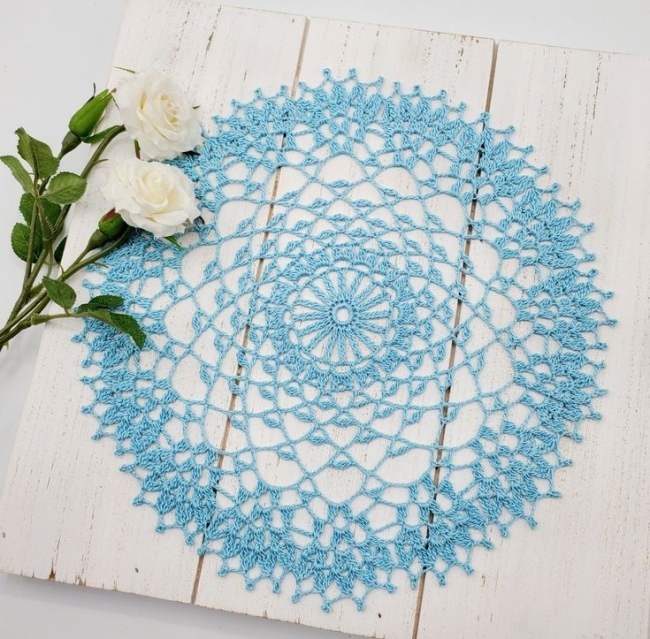 Lace Pattern or Stitch Pattern
Select a lace pattern or stitch pattern that you want to use for your table cover. There are various lace patterns available in crochet pattern books or online resources. Some popular options include pineapple lace, shell lace, or filet lace. If you prefer a simpler design, you can choose a stitch pattern like treble crochet clusters or a combination of basic stitches.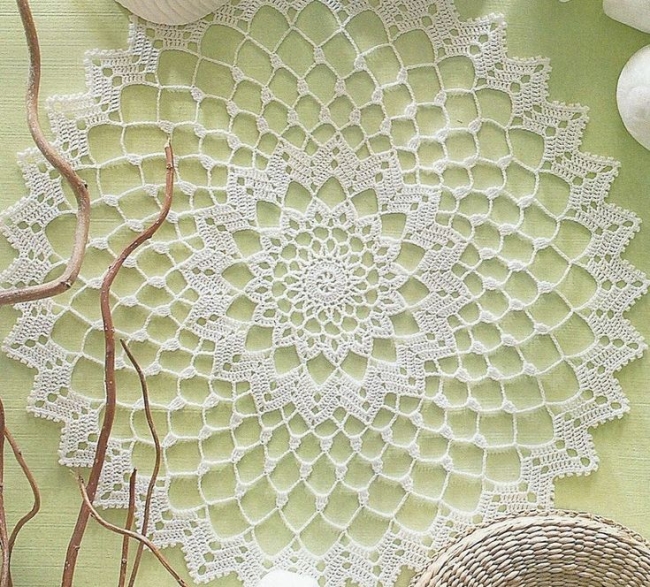 Base of the Table Cover
Begin by creating a foundation chain that matches the desired width of your table cover. The number of stitches will depend on the size and stitch pattern you choose. Add a few extra chains to ensure the cover fits your table snugly but not too tight.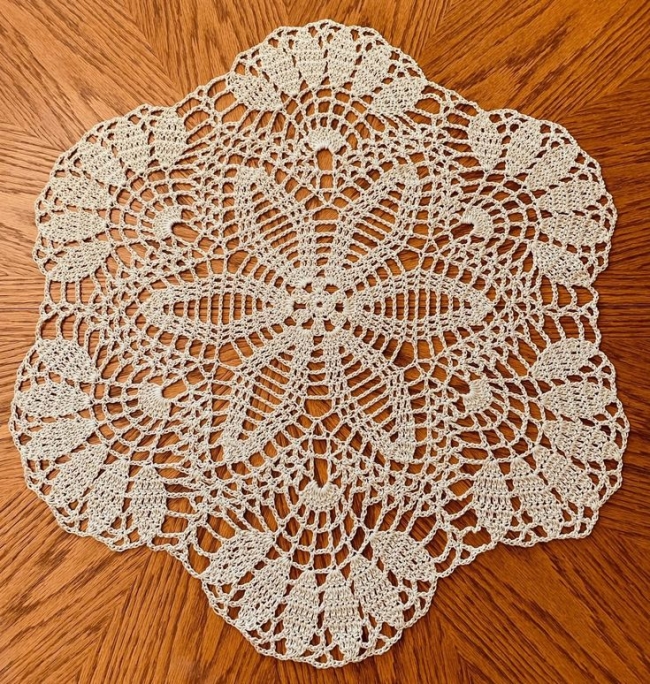 Rows or Rounds
Work rows or rounds based on the lace pattern or stitch pattern you selected. If you're working in rows, turn your work at the end of each row. If you're working in rounds, join each round with a slip stitch and start the next round in the next stitch. Follow the pattern instructions to create the lace design or stitch pattern.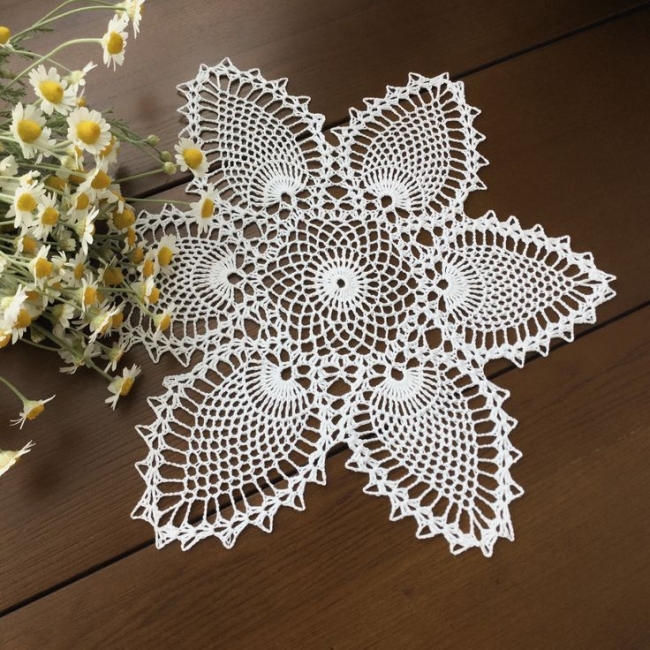 Repeating Pattern
Continue working through the lace pattern or stitch pattern, repeating the specified rows or rounds until your table cover reaches the desired size. Ensure that the lace pattern or stitch pattern aligns correctly and the table cover is even.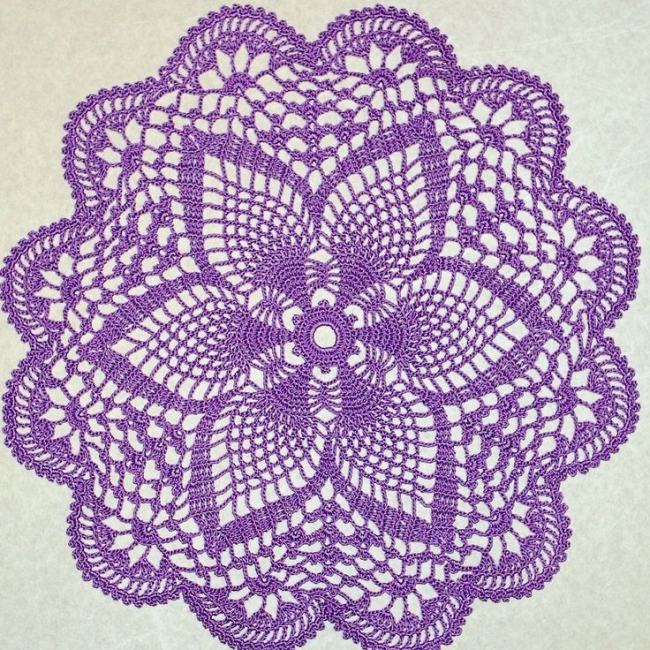 Edging
Finish the table cover with an edging. This can be a simple border of single crochet stitches or a more decorative pattern such as shells, picots, or a combination of stitches. The edging adds a polished and finished look to your lace table cover.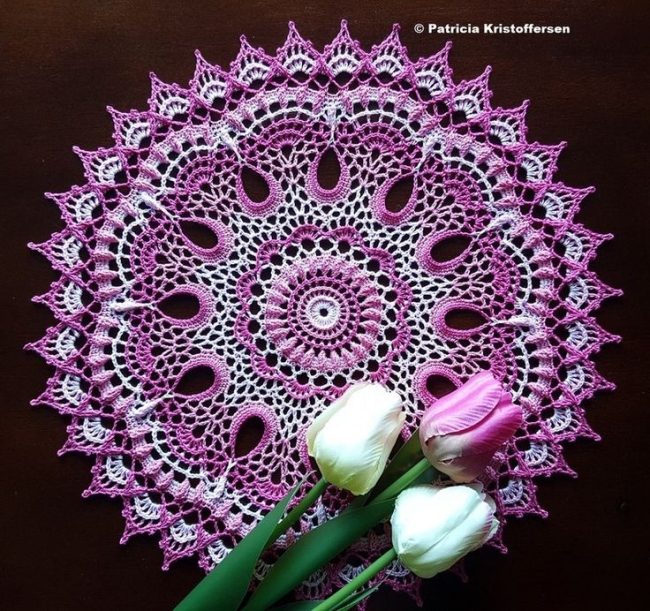 Finishing
Once you complete the final row or round, fasten off the thread or yarn, leaving a long tail for weaving in later. Use a yarn needle to weave in any loose ends, working them securely into the stitches to ensure they don't come undone.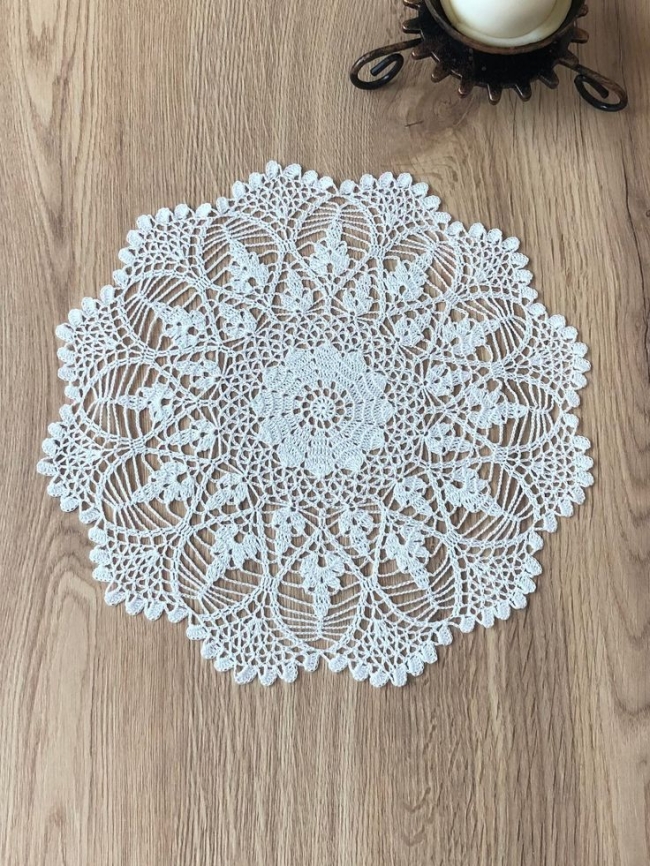 Blocking
To achieve a professional and well-shaped lace table cover, consider blocking it. Wet the table cover with water, gently squeeze out the excess moisture, and shape it to the desired dimensions. Use rustproof pins to hold the shape in place on a blocking board or towel. Allow it to dry completely before removing the pins.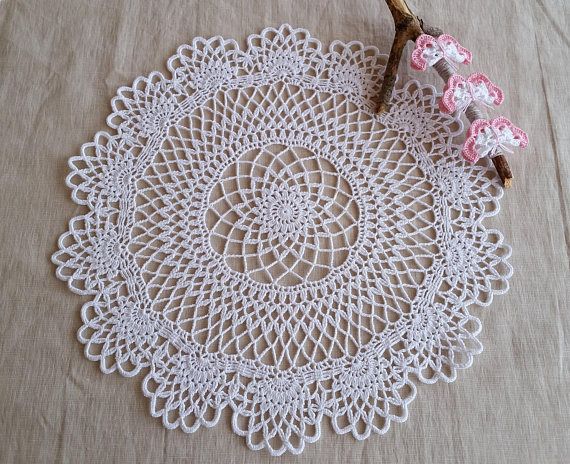 Display and Enjoy
Once your lace table cover is dry and shaped, it is ready to be displayed. Place it on your table and admire the delicate beauty and intricate design. Enjoy the vintage charm and the touch of elegance it adds to your home decor. Your handmade lace table cover is sure to be a conversation starter and a treasured piece in your home.
You have successfully crocheted a lace table cover. Whether it's a delicate and intricate lace pattern or a simpler stitch pattern, your handmade creation will add an elegant and vintage touch to your dining or coffee table. Display it proudly and appreciate the time and effort you put into creating this beautiful piece of crochet art.