Crochet Table Runner: A Touch of Handmade Elegance for Your Table
A
crochet
table runner is a wonderful way to add a touch of handmade elegance and charm to your dining table or any surface in your home. Crocheting a table runner allows you to create a unique and personalized piece that perfectly complements your decor. Whether you're hosting a special dinner or simply want to add a decorative accent, a crochet table runner is the perfect project to showcase your crochet skills.
Choosing the Right Yarn and Hook
The choice of yarn and hook size is essential for creating a beautiful and functional table runner. Opt for a yarn that complements the style of your home and the level of durability you desire. Cotton yarn is a popular choice for its softness and easy care, making it ideal for table runners.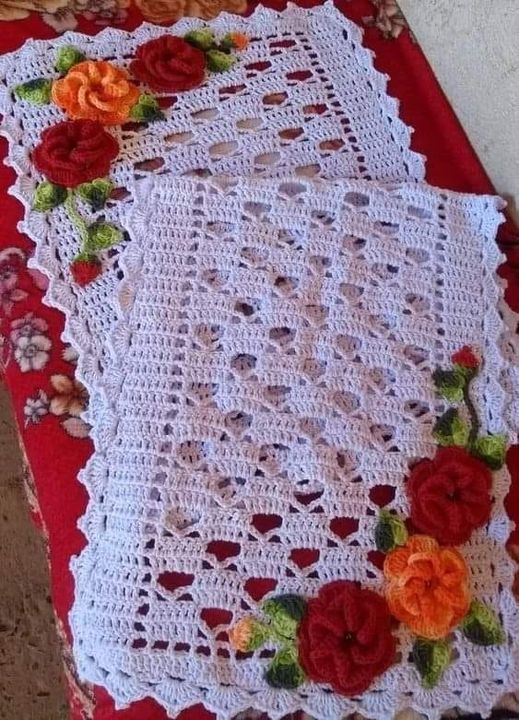 Consider using a slightly larger hook size than what is recommended on the yarn label. This will create a more open and lacy texture, enhancing the visual appeal of your table runner.
Selecting the Pattern
When choosing a
pattern
for your crochet table runner, the options are endless. You can opt for a classic and simple design, or explore intricate lace patterns for a more sophisticated look. Depending on your skill level, you can find a wide range of patterns online or create your own unique design.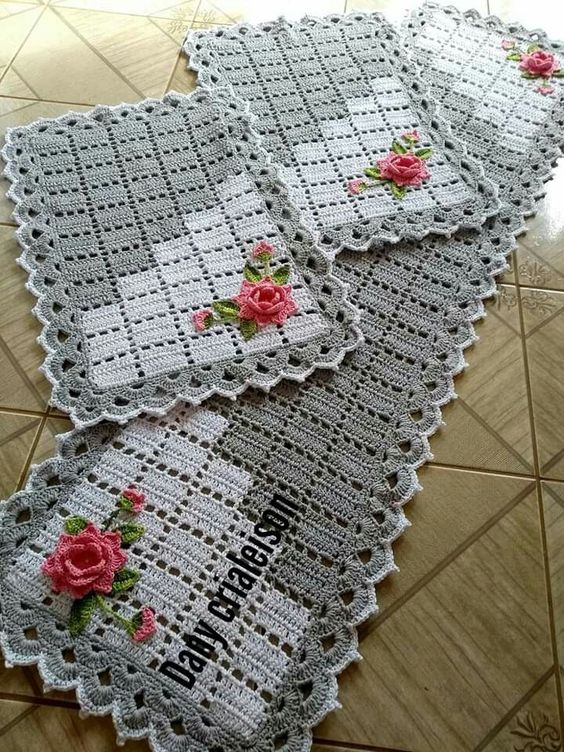 Customizing the Size
The size of your table runner will depend on the dimensions of your table and personal preference. Measure the length and width of your table, and determine how much overhang you'd like on each side. Keep in mind that a standard table runner is usually 12 to 18 inches wide.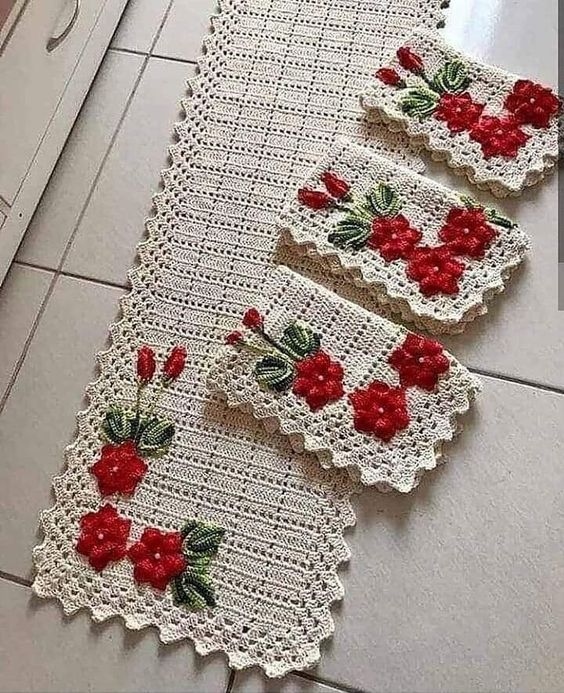 DIY Crochet Table Runner: Step-by-Step
Follow these steps to crochet your own table runner:
Choose your yarn and hook: Select the yarn and hook size that best suits your project and style.
Create a foundation chain: Crochet a foundation chain of the desired width for your table runner.
Begin the pattern: Follow your chosen crochet pattern to create the desired design. Pay attention to stitch counts and pattern repeats to maintain consistency.
Work rows or rounds: Continue working rows or rounds until your table runner reaches the desired length. Make sure to check the dimensions as you progress.
Add a border (optional): To give your table runner a polished finish, consider adding a border of single crochet, scallops, or any other decorative edge.
Weave in ends: Securely weave in any loose ends to complete your table runner.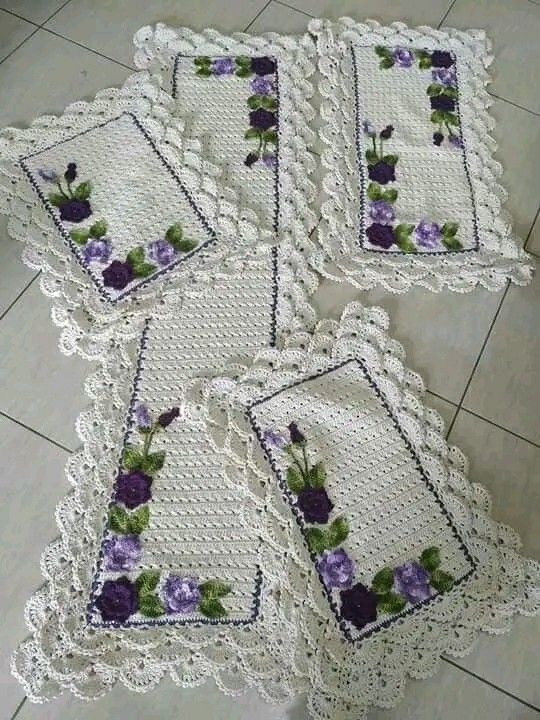 Enhance Your Table Setting
Once your crochet table runner is complete, place it on your dining table or any surface you wish to accentuate. Pair it with matching or complementary tableware, candles, and decor items to create a stunning table setting for any occasion.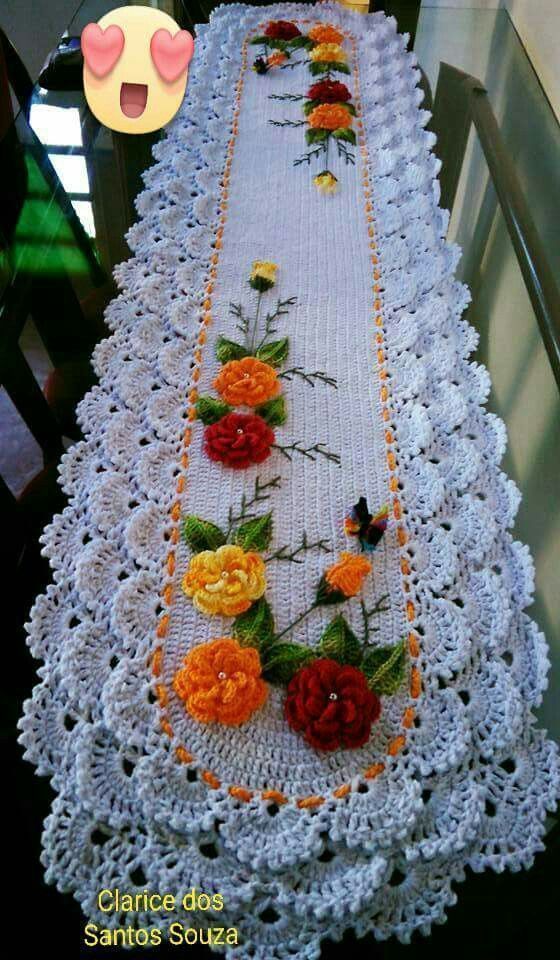 Crocheting a table runner allows you to infuse your home with the warmth of handmade artistry. Whether you're hosting a dinner party or adding a decorative touch to your everyday table, a crochet table runner is a versatile and charming addition to your home decor.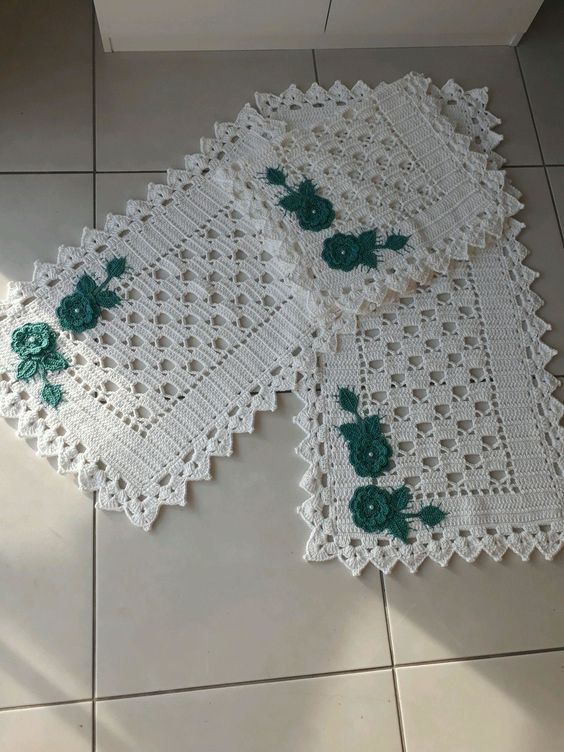 So, unleash your creativity, choose your favorite yarn and pattern, and crochet a table runner that brings beauty and elegance to your table setting.Happy crocheting!