Crochet Round Rug: Add Cozy Charm to Your Space
A
crochet
round rug is a delightful and versatile addition to any home decor. Handcrafted with love, these rugs not only infuse warmth and coziness but also showcase the beauty of crochet artistry. Whether you're a seasoned crocheter or a beginner looking for a rewarding project, crocheting a round rug will surely bring joy to your crafting journey.
Why Choose a Crochet Round Rug?
Round rugs have a unique appeal compared to traditional rectangular rugs. Their circular shape adds visual interest to any room, breaking the monotony of straight lines and angles. Placing a crochet round rug in a living room, bedroom, nursery, or even by the entryway creates a focal point that exudes charm and elegance.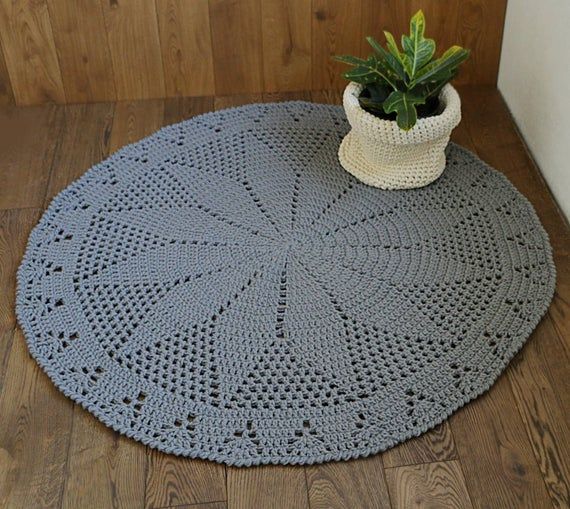 Choosing the Right Yarn
The choice of yarn for your crochet round rug is crucial for achieving the desired look and feel. Opt for a durable and thick yarn suitable for high-traffic areas. Cotton yarn is an excellent choice for its softness and easy maintenance, while wool yarn provides warmth and a cozy touch.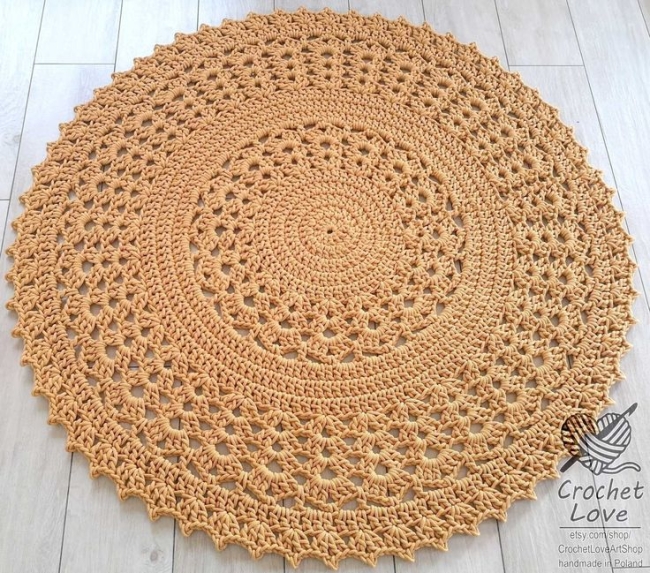 Selecting Colors and Patterns
When it comes to colors and patterns, the possibilities are endless. You can choose a single color for a classic and minimalist look or use multiple colors to create eye-catching designs. Experiment with various crochet stitches, such as single crochet, double crochet, or shell stitch, to achieve different textures and patterns.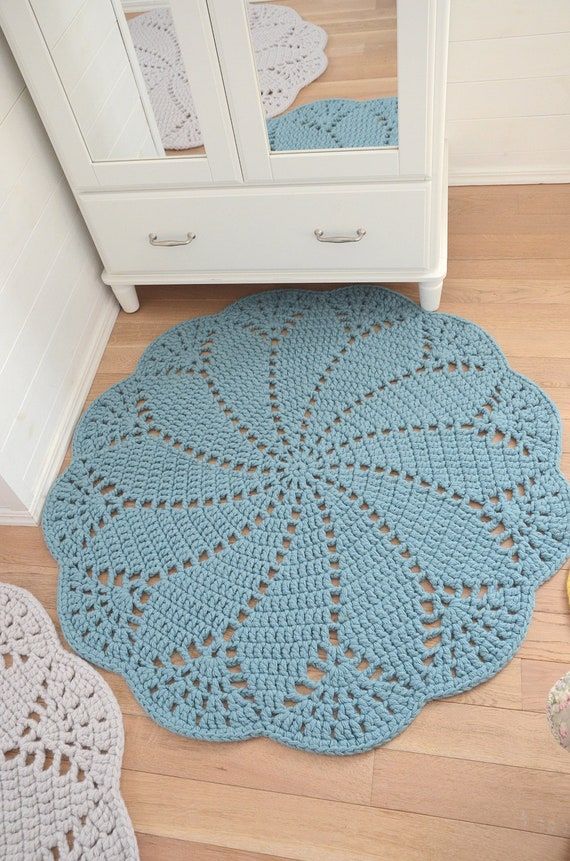 DIY Crochet Round Rug: Step-by-Step
Crocheting a round rug is a rewarding project that requires patience and creativity. Here's a step-by-step guide to crafting your own round rug:
Choose the size: Determine the size of your round rug based on the intended space and purpose. Common sizes range from 24 inches to 60 inches in diameter.
Start with a magic ring: Begin with a magic ring and crochet your first round of stitches around it. This will create the center of your round rug.
Gradually increase stitches: As you continue to crochet, gradually increase the number of stitches in each round to create the circular shape of the rug.
Add colors and patterns: Feel free to change colors or experiment with different stitch patterns as you progress through the rounds. Let your creativity flow!
Finish with a border: Once your round rug reaches the desired size, add a border to give it a neat and polished look. You can use a simple single crochet or a more elaborate border stitch.
Weave in ends: Securely weave in any loose ends to ensure your rug stays intact and tidy.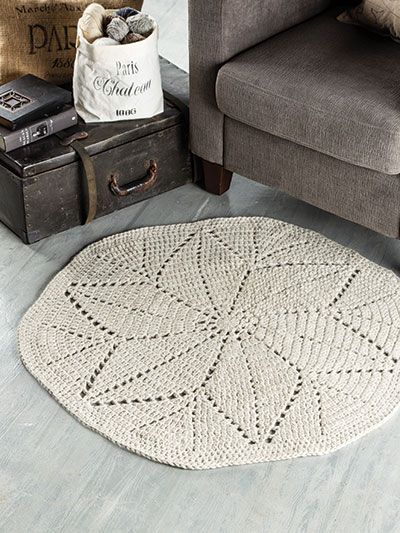 Enhance Your Home Decor
Once your crochet round rug is complete, find the perfect spot to showcase its beauty in your home. Place it under a coffee table, in front of a cozy armchair, or even as a charming accent in a nursery. Not only will it add comfort underfoot, but it will also infuse a touch of handmade elegance to your living space.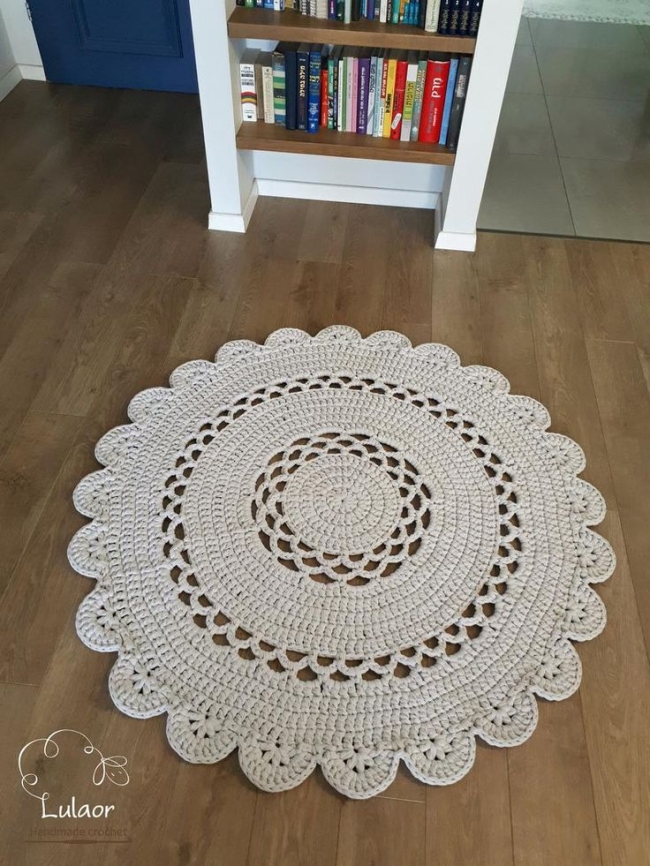 Crocheting a round rug is a fulfilling and creative endeavor that allows you to create a functional piece of art for your home. The joy of crafting something with your own hands and seeing it brighten up your living space is truly unmatched. So, gather your yarn, crochet hook, and imagination, and embark on a journey of making a crochet round rug that reflects your unique style and adds a cozy charm to your space.Happy crocheting!