Granny Square Lavender Bags: A Charming and Fragrant DIY Project
Crafting granny square lavender bags is a delightful and creative project that combines the beauty of
crochet
with the soothing fragrance of lavender. These charming lavender bags are not only visually appealing but also serve as natural air fresheners, bringing a touch of relaxation and tranquility to your living spaces. In this blog post, we'll explore the joy of making granny square lavender bags and guide you through the process of creating these lovely and fragrant DIY treasures.
Embrace the Beauty of Granny Squares
Granny squares are a classic and versatile crochet motif that allows you to create intricate and colorful designs. By making granny square lavender bags, you can showcase your crochet skills while incorporating the calming and aromatic properties of dried lavender.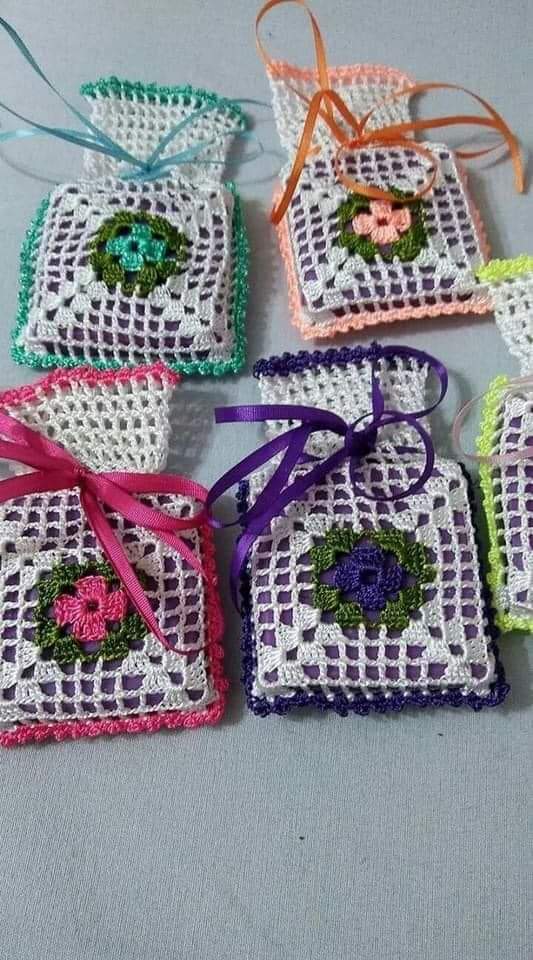 Materials You'll Need
Before you begin crafting your granny square lavender bags, gather the following materials:
Pastel-colored yarn in various shades (lavender, lilac, pale green, etc.)
Crochet hook suitable for your chosen yarn weight
Dried lavender buds or lavender sachets
Yarn needle for weaving in ends
Scissors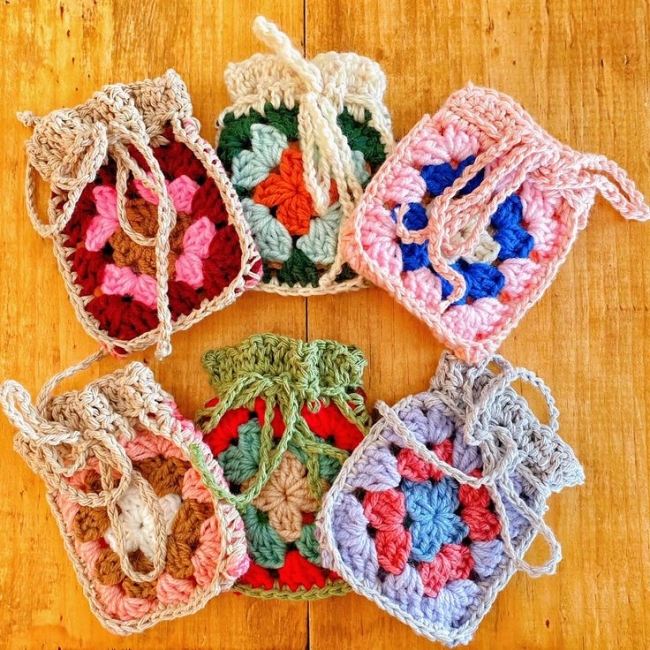 Crocheting the Granny Squares
Follow these general steps to crochet your granny squares:
Start with a magic ring or chain to create the center of your granny square.
Work multiple rounds of double crochets, chain spaces, and corner stitches to form the granny square pattern. You can experiment with different color combinations to create a visually appealing design.
Crochet as many granny squares as you desire to make the lavender bags. The number of squares will depend on the size and quantity of bags you want to create.
Fasten off the yarn and weave in any loose ends using a yarn needle.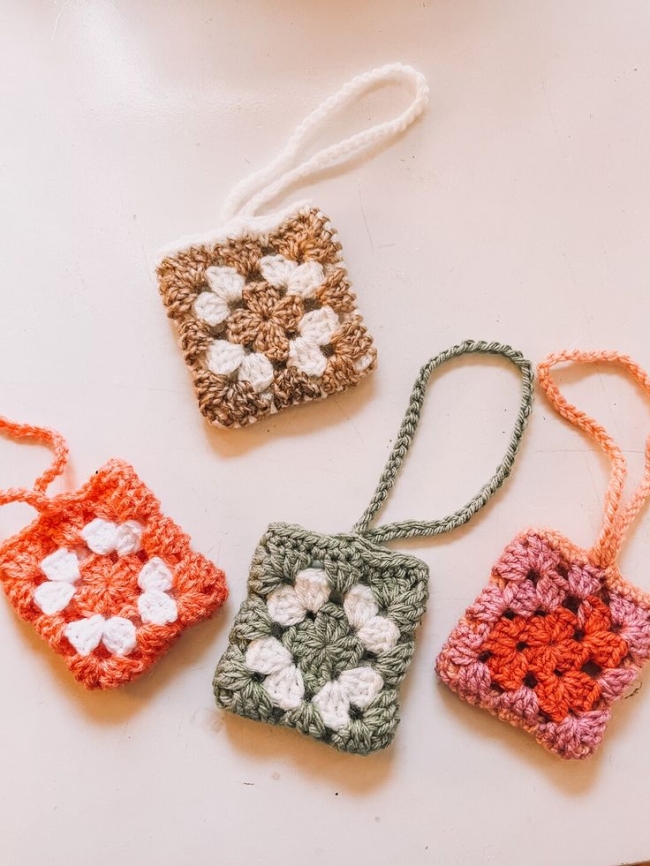 Assembling the Lavender Bags
Follow these steps to assemble the granny square lavender bags:
Place a small amount of dried lavender buds or a lavender sachet in the center of one granny square.
Bring the corners of the square together to create a pouch or bag shape, enclosing the lavender inside.
Using the same color yarn or a complementary shade, sew the edges of the granny square together to secure the lavender inside the bag. Be sure to stitch carefully to keep the lavender from spilling out.
Repeat the process with the remaining granny squares to make multiple lavender bags.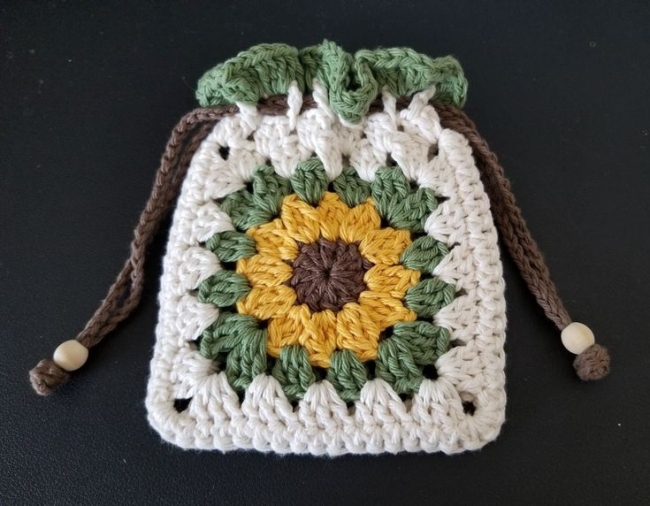 Enjoy the Scent of Lavender
Your granny square lavender bags are now ready to infuse your space with a calming and refreshing scent:
Place them in your dresser drawers or closets to keep your clothes smelling fresh and fragrant.
Display them in decorative bowls or baskets around your home for a touch of charm and aroma.
Gift them to friends or family members as handmade and thoughtful presents for various occasions.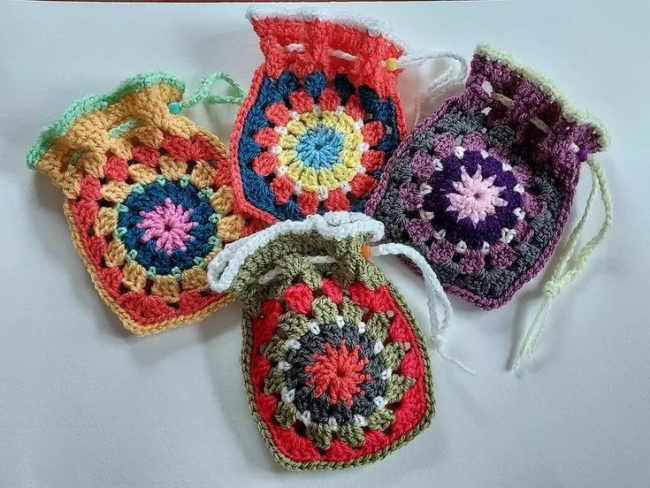 Enjoy the Craft of Crochet and Aromatherapy
Crocheting granny square lavender bags allows you to combine the art of crochet with the therapeutic properties of lavender. Enjoy the process of creating these charming and fragrant DIY treasures, and let their soothing scent fill your home with peace and serenity.Happy crafting, and may your granny square lavender bags bring beauty and relaxation to your living spaces!