Giant crochet Dreamcatcher: Weaving Sweet Dreams
Crocheting a giant dreamcatcher is a mesmerizing and enchanting project that allows you to bring a touch of magic and creativity to your living space. Dreamcatchers are known for their beautiful and intricate designs, and creating a large one through crochet gives you the opportunity to make a stunning statement piece for your home. In this blog post, we'll explore the joy of crocheting a giant dreamcatcher and guide you through the process of crafting this captivating and dreamy crochet creation.
Embrace the Magic of Dreamcatchers
Originally a Native American symbol, dreamcatchers are believed to filter out bad dreams and allow only good ones to pass through, creating a sense of peace and protection. By crocheting a giant dreamcatcher, you can not only enjoy the art of crochet but also embrace the symbolism and positive energy that dreamcatchers bring.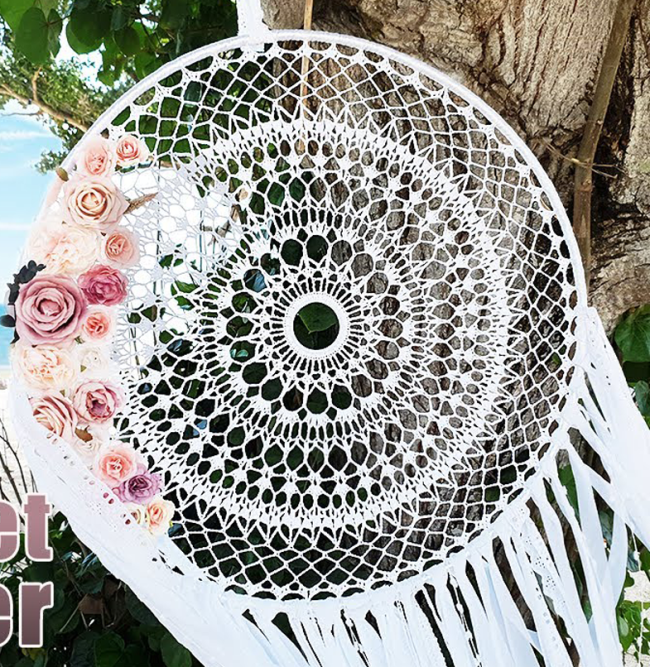 Materials You'll Need
Before you begin crocheting your giant dreamcatcher, gather the following materials:
Super bulky or jumbo weight yarn in the color of your choice
Crochet hook suitable for your chosen yarn weight
Scissors
Yarn needle for weaving in ends
A large wooden or metal ring for the base of the dreamcatcher
Various decorative elements such as feathers, beads, ribbons, and charms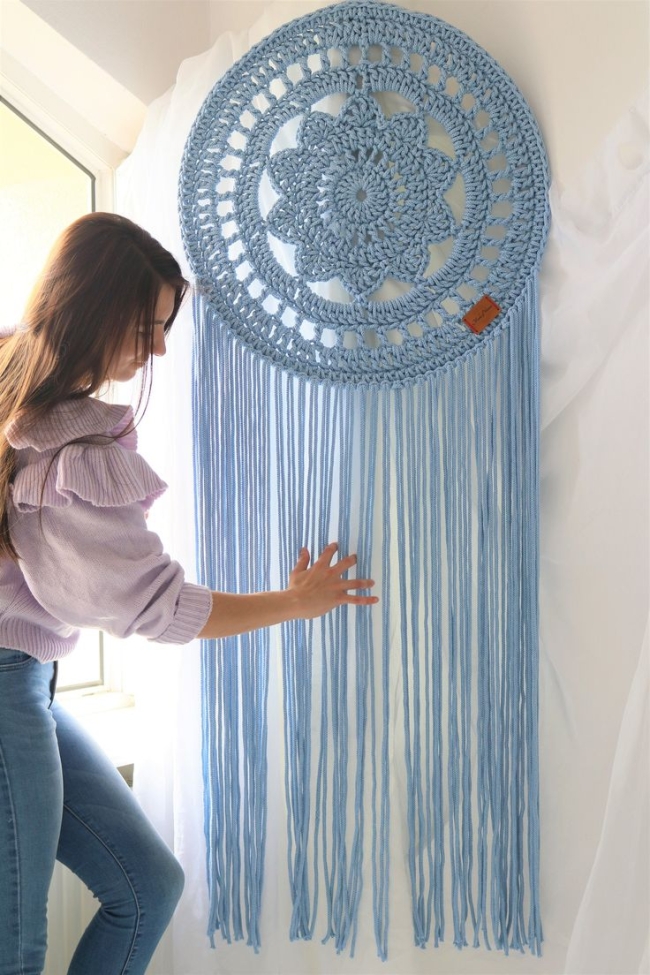 Crocheting the Giant Dreamcatcher
Follow these general steps to crochet your giant dreamcatcher:
Begin by crocheting a large circular or oval base for your dreamcatcher. You can use basic crochet stitches, such as single crochets or half double crochets, to create the base.
Work in rounds, adding more rows of stitches to increase the size of the dreamcatcher. The larger the base, the more space you'll have to weave intricate designs.
Once the base is complete, you can start creating the web inside the dreamcatcher. Use a combination of chains, double crochets, and slip stitches to form the web pattern. Experiment with different patterns and designs to achieve the look you desire.
Once the web is woven, embellish your dreamcatcher with feathers, beads, ribbons, and charms. You can attach them to the bottom of the dreamcatcher for a whimsical touch.
Finally, attach a loop of yarn or ribbon to the top of the dreamcatcher for hanging.
Trim any excess yarn and weave in the ends using a yarn needle.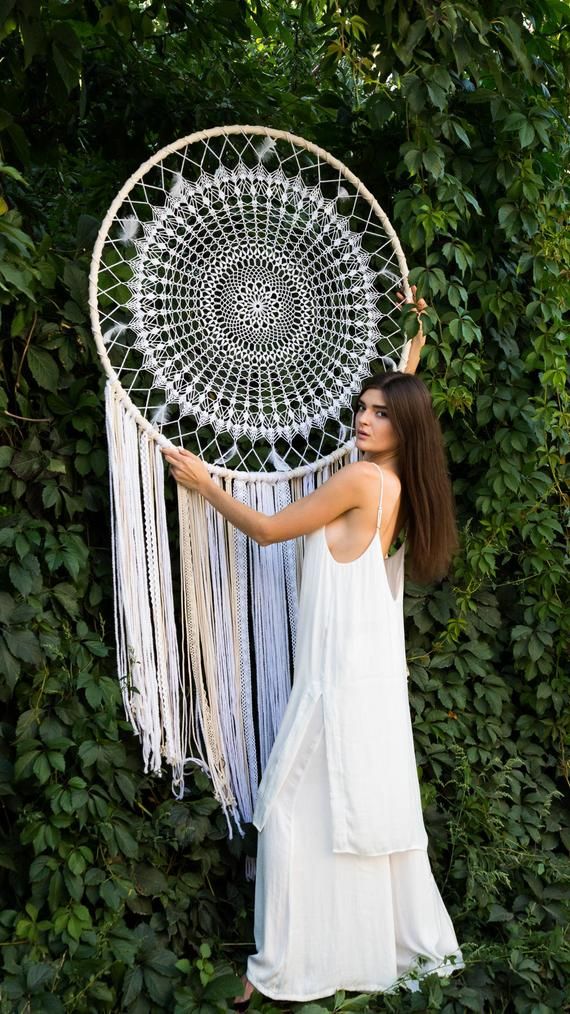 Hang Your Dreamcatcher with Love
Your giant crochet dreamcatcher is now ready to bring magic and beauty to your space:
Hang it above your bed to catch dreams and promote peaceful sleep.
Use it as a stunning decorative piece for your living room, bedroom, or meditation space.
Gift it to a friend or loved one as a meaningful and handmade present.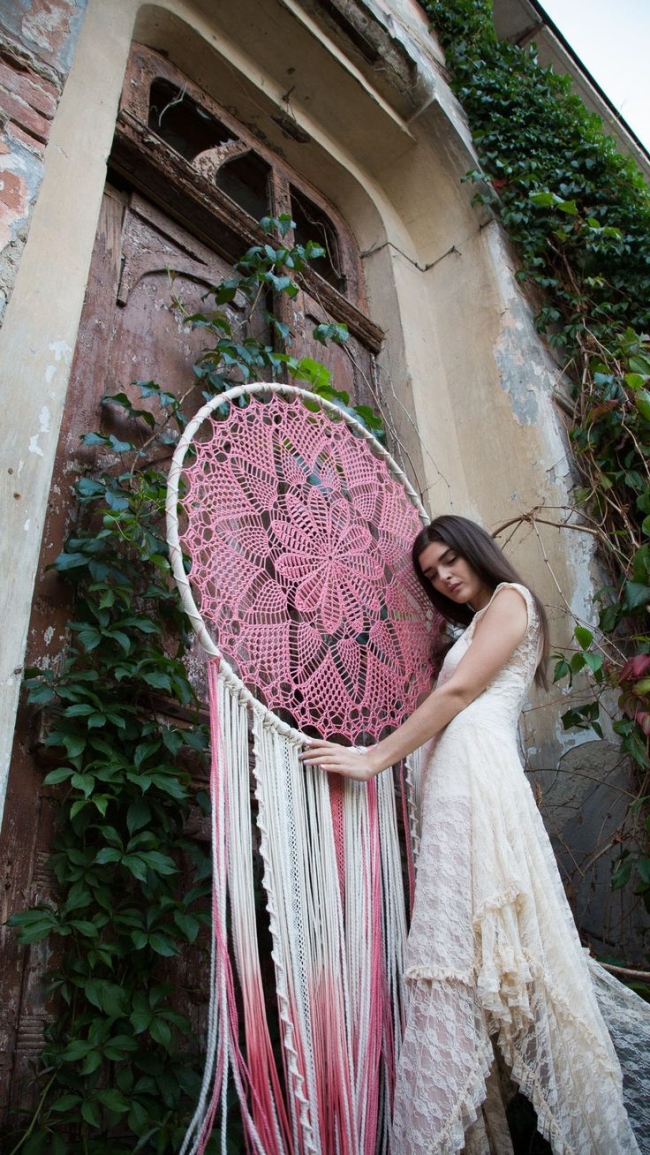 Enjoy the Craft of Crochet
Crocheting a giant dreamcatcher is a rewarding and meditative experience. Enjoy the process of working with super bulky yarn and creating intricate designs that evoke a sense of wonder and enchantment.Happy crocheting, and may your giant dreamcatcher weave sweet dreams and positive energy into your home!