Crochet Square Coasters: A Stylish and Functional Home Decor
Crochet square coasters are a fabulous and practical addition to any home decor. These stylish and versatile coasters not only protect your furniture from unsightly water rings but also add a touch of handmade charm to your living spaces. In this blog post, we'll explore the joy of crocheting square coasters and guide you through the process of creating these delightful and functional home accessories.
Embrace the Beauty of Handmade Coasters
Coasters are essential items that protect your precious furniture from damage caused by moisture or heat. Crocheting your own square coasters allows you to infuse your personality and creativity into your home decor while keeping your surfaces safe and stylish.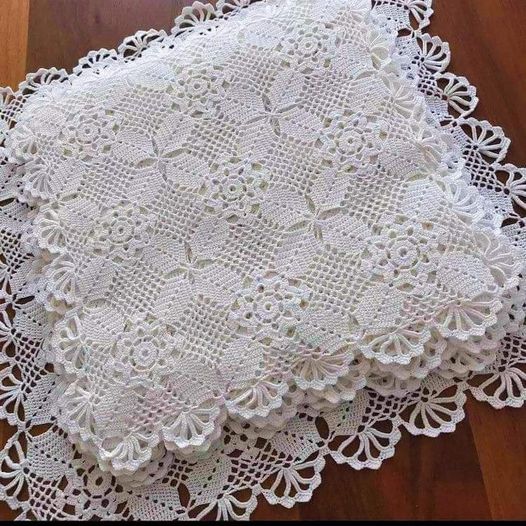 Materials You'll Need
Before you begin crocheting your square coasters, gather the following materials:
Worsted weight or cotton yarn in colors of your choice (cotton yarn is preferred for absorbency)
Crochet hook suitable for your chosen yarn weight
Scissors
Yarn needle for weaving in ends
Optional: Fabric stiffener or spray starch to help your coasters hold their shape (especially if using cotton yarn)
Crocheting the Square Coasters
Follow these general steps to
crochet
your square coasters:
Start by creating a slip knot and chain the required number of stitches to achieve the desired width of your coaster.
Work in rows, using basic stitches such as single crochet or double crochet to create a square shape. Adjust the number of rows to achieve the desired coaster size.
If you want to add texture or patterns to your coaster, experiment with different stitch patterns, such as granny squares, popcorn stitches, or textured stitches.
When the coaster is the desired size, fasten off the yarn and weave in any loose ends using a yarn needle.
Optional: To give your coasters more stability and shape, dampen them with water and gently shape them while they are still damp. You can use fabric stiffener or spray starch on cotton coasters to help them hold their shape better.
Admire and Use Your Coasters
Your crochet square coasters are now ready to be used and displayed:
Place them on your coffee table, dining table, or side tables to protect the surfaces from moisture and heat.
Display them on a coaster holder or stack them neatly in your kitchen or living room for easy access.
Gift them to friends or family as thoughtful and handmade housewarming presents or hostess gifts.
Enjoy the Craft of Crochet
Crocheting square coasters is a delightful and gratifying experience. Enjoy the process of creating these functional and stylish accessories with your own hands. Experiment with different colors and stitch patterns to make your coasters truly unique and reflective of your personal style.Happy crocheting, and may your crochet square coasters add a touch of warmth and elegance to your home decor!