Crochet Jar Container: A Charming and Practical Craft
A
crochet
jar container is a wonderful and versatile project that combines the warmth of crochet with the functionality of a storage container. This delightful craft allows you to create a charming and useful container to hold various items in your home or serve as a decorative piece. In this blog post, we'll explore the joy of crocheting a jar container and guide you through the process of creating your very own crochet masterpiece.
Embrace the Beauty of Crochet
Crochet is an art form that allows you to transform yarn into beautiful and functional pieces. Crocheting a jar container allows you to infuse your creativity into a practical item that can be used to organize your space while adding a touch of handmade charm.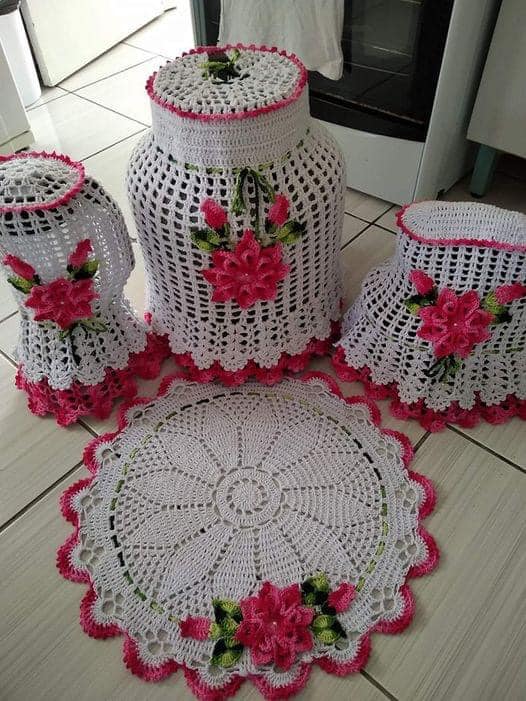 Materials You'll Need
Before you begin crocheting your jar container, gather the following materials:
Worsted weight or chunky yarn in colors of your choice
Crochet hook suitable for your chosen yarn weight
Scissors
Yarn needle for weaving in ends and sewing pieces together
A clean, empty jar with a lid (you can use a mason jar, jam jar, or any other suitable container)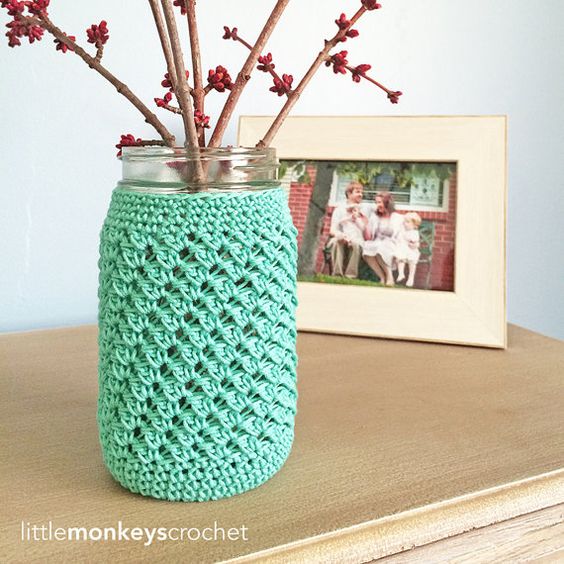 Crocheting the Jar Container
Follow these general steps to crochet your jar container:
Start by measuring the circumference of the jar and its height to determine the size of your crochet cover.
Create a slip knot and chain the required number of stitches to match the jar's circumference. Join the last chain to the first with a slip stitch to form a ring.
Continue crocheting in rounds using single crochet or double crochet stitches, depending on your preference and desired texture.
Work as many rounds as needed to reach the desired height of your jar container. You can add decorative stitches or color changes to create interesting patterns and designs.
Once the desired height is achieved, fasten off the yarn and weave in any loose ends using a yarn needle.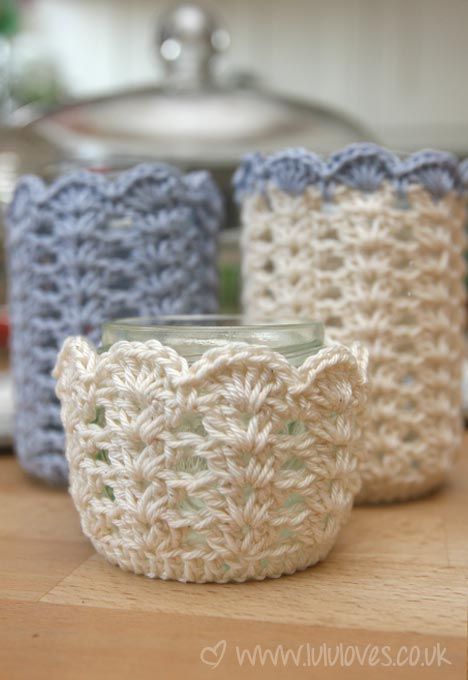 Assembling the Jar Container
After completing the crochet cover, it's time to place it on the jar:
Carefully slide the crochet cover over the jar, ensuring it fits snugly and covers the jar evenly.
If desired, secure the crochet cover to the jar by sewing a few stitches at the top or bottom to keep it in place.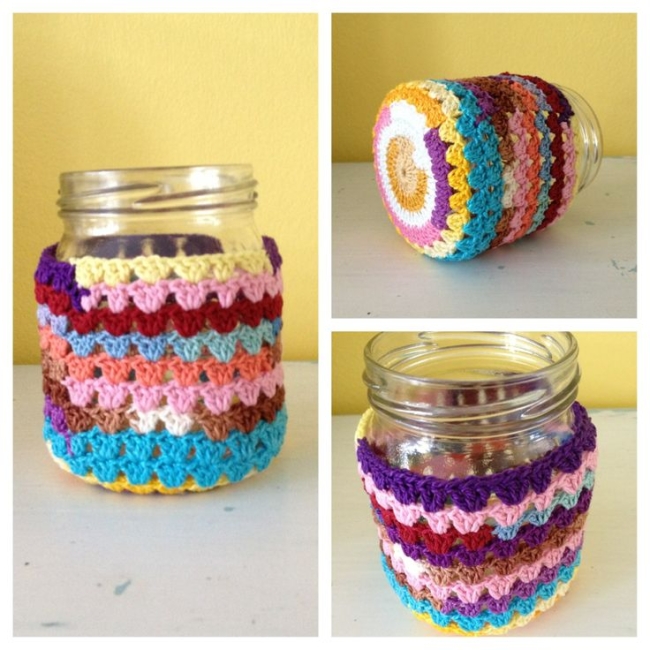 Create a Versatile Container
Your crochet jar container is now ready to be used in various ways:
Use it as a storage container for small items such as craft supplies, office supplies, or kitchen utensils.
Transform it into a cute pen or pencil holder for your desk or workspace.
Place a small plant or succulent inside the jar and use the crochet cover as a decorative planter.
Gift it to a friend or family member, filled with small goodies, as a thoughtful and handmade present.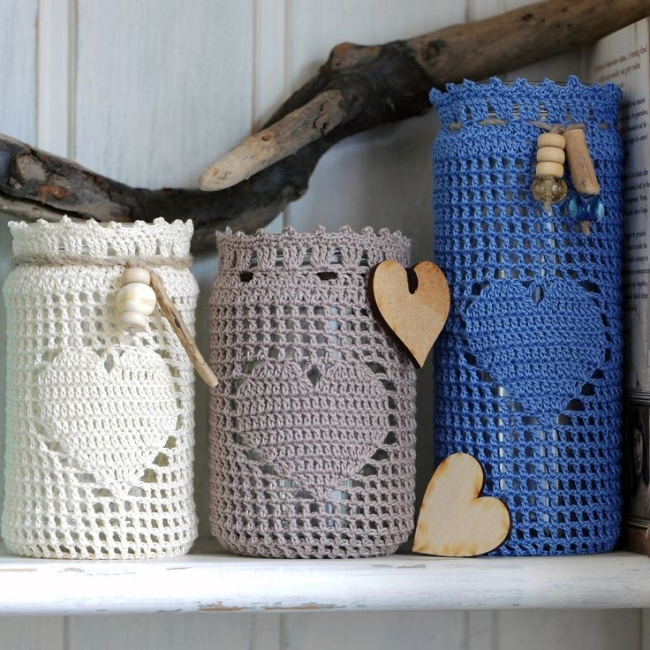 Embrace the Joy of Crochet
Crocheting a jar container is a delightful and gratifying experience. Enjoy the process of creating something useful and beautiful with your own hands. Let your creativity shine as you experiment with different yarn colors, stitches, and patterns to make your jar container uniquely yours.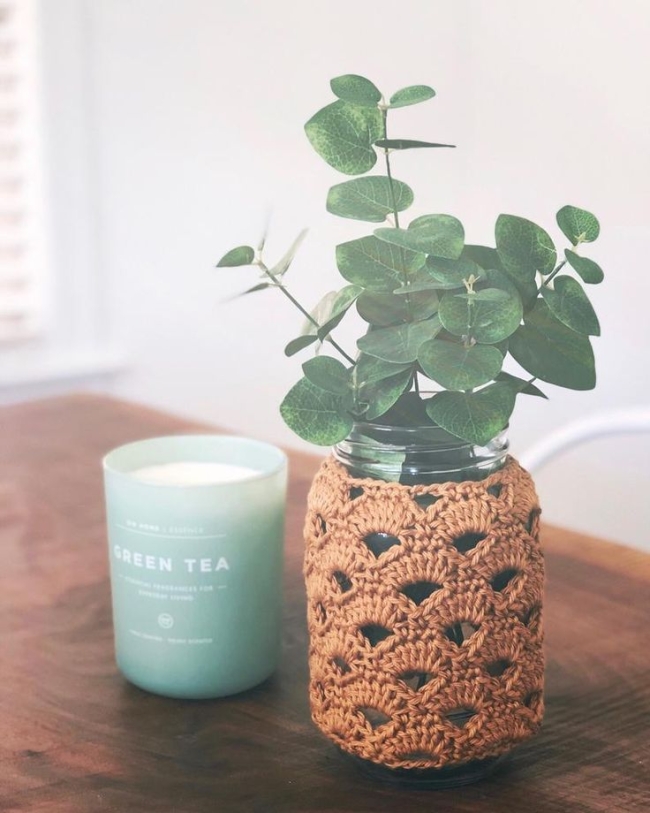 Happy crocheting, and may your crochet jar container bring both charm and organization to your space!