Crochet Plant Hanger: Add Style and Greenery to Your Space
Crocheting a plant hanger is a creative and practical project that allows you to bring the beauty of plants into your living space while adding a touch of handmade charm. Whether you have a small apartment or a spacious garden, a
crochet
plant hanger is a wonderful way to display your favorite plants and add a unique touch to your home decor. In this blog post, we'll explore the art of crocheting a plant hanger and guide you through the process of crafting a beautiful and functional piece to showcase your greenery.
Embrace the Beauty of Indoor Plants
Indoor plants not only add a touch of nature to your home but also provide numerous benefits, including improved air quality and a sense of tranquility. Crocheting a plant hanger allows you to elevate your plant display to new heights, creating a visually pleasing and space-saving solution that showcases your beloved green companions.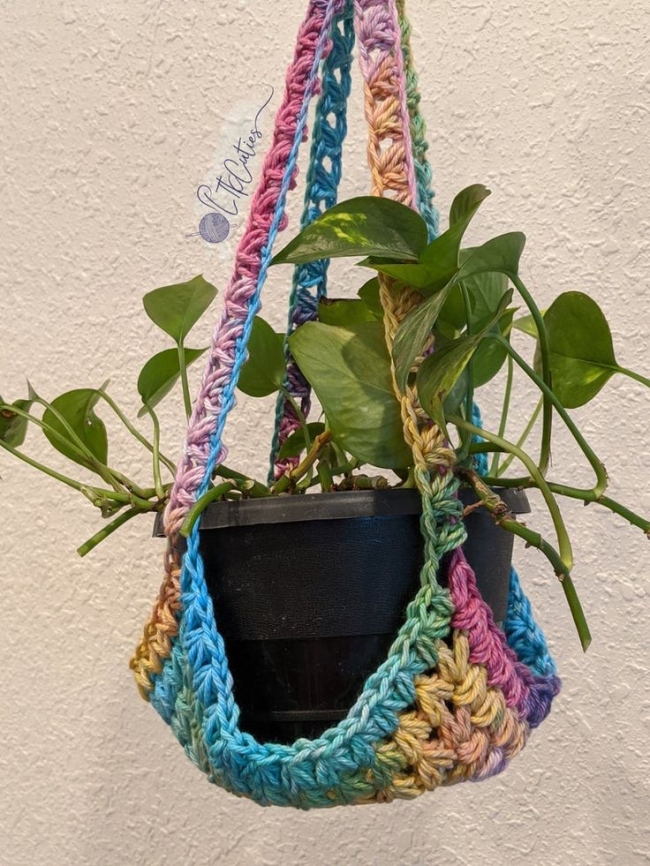 Materials You'll Need
Before you begin crocheting your plant hanger, gather the following materials:
Durable and sturdy yarn or cord suitable for holding the weight of your plant
Crochet hook suitable for your chosen yarn or cord thickness
Scissors
Wooden or metal ring for hanging
Optional: beads, tassels, or other decorative elements to embellish your hanger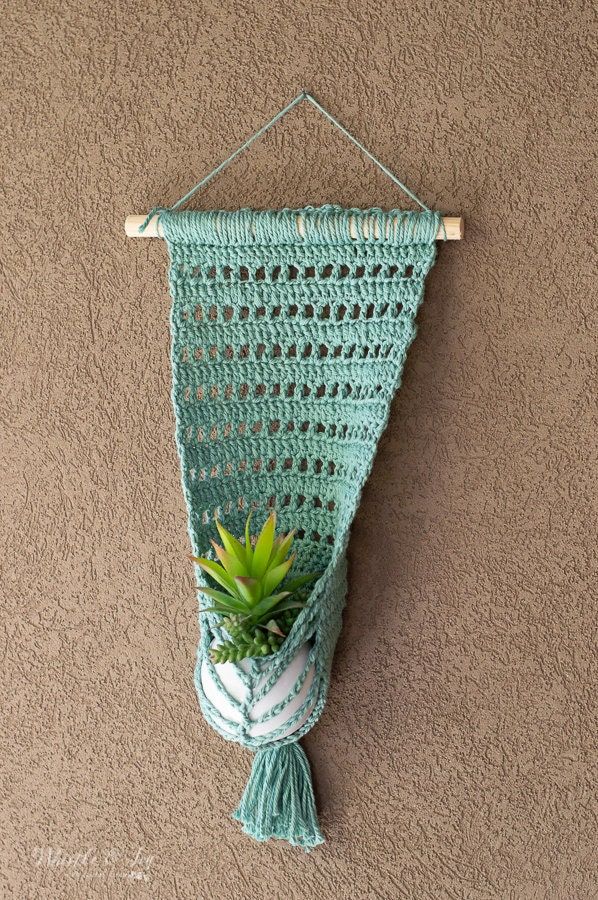 Crocheting the Plant Hanger
Follow these general steps to crochet your plant hanger:
Decide on the length and style of your plant hanger. You can choose a simple single-strand design or experiment with more complex patterns.
Begin crocheting the base or top of the hanger, depending on your preferred design. You can start with a magic ring or chain and work in rounds or rows.
Continue crocheting to create the body of the hanger, incorporating stitches and patterns to add texture and interest.
Create loops or handles at the top of the hanger for attaching the hanging ring.
Adjust the length of the hanger as needed to accommodate your specific plant and hanging location.
Add any decorative elements, such as beads or tassels, to enhance the visual appeal of your plant hanger.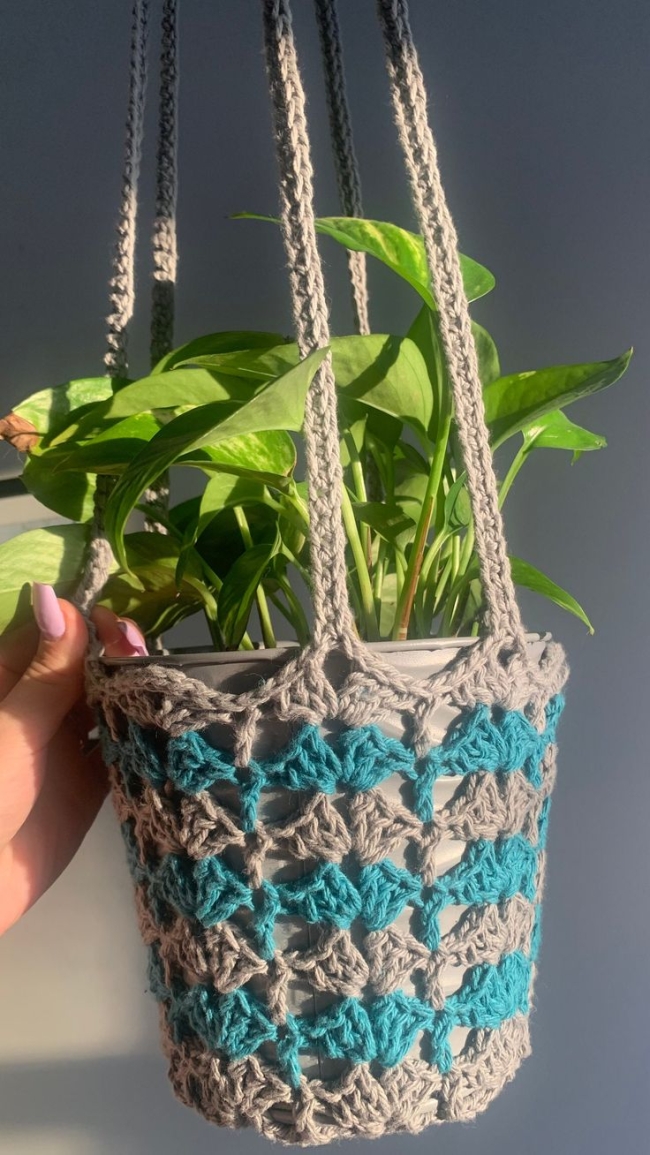 Showcase Your Greenery
Your crochet plant hanger is now ready to showcase your beautiful plants:
Hang it near a sunny window to create a stunning display of hanging plants.
Create a cascading effect by arranging multiple plant hangers at different heights.
Hang it in your patio or garden to add a touch of handmade charm to your outdoor space.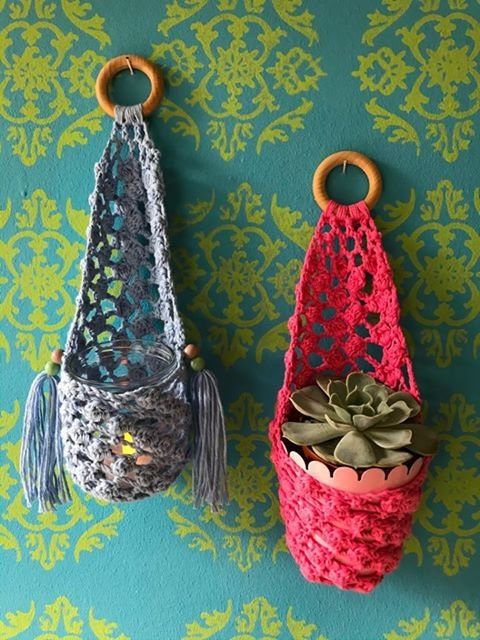 Enjoy the Craft of Crochet and Green Ambiance
Crocheting a plant hanger allows you to combine your love for crochet with the beauty of indoor plants. Enjoy the process of creating a functional and decorative piece that brings joy and a sense of nature into your living space.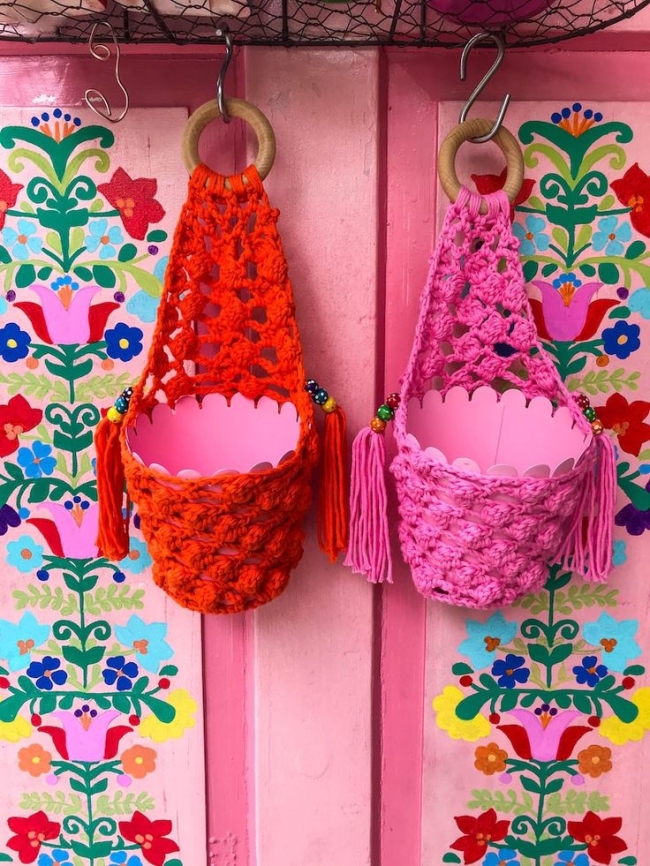 Happy crocheting, and may your crochet plant hanger become a beautiful and eye-catching home for your beloved plants!