Crochet Patchwork Squares: Creating Colorful and Versatile Motifs
Crocheting patchwork squares is a wonderful way to explore color combinations, textures, and patterns while creating versatile motifs that can be used in various projects. Whether you're making blankets, scarves, or home decor items,
crochet
patchwork squares offer endless possibilities for creativity and customization. In this blog post, we'll guide you through the process of crocheting patchwork squares, enabling you to showcase your crochet skills and create stunning pieces of art.
The Beauty of Patchwork Squares
Patchwork squares bring together different colors, stitches, and patterns to create visually captivating designs. The combination of various crochet motifs within a square allows you to experiment with different techniques and explore your imagination. The end result is a patchwork of vibrant and textured squares that can be arranged and joined in countless ways to create unique and personalized projects.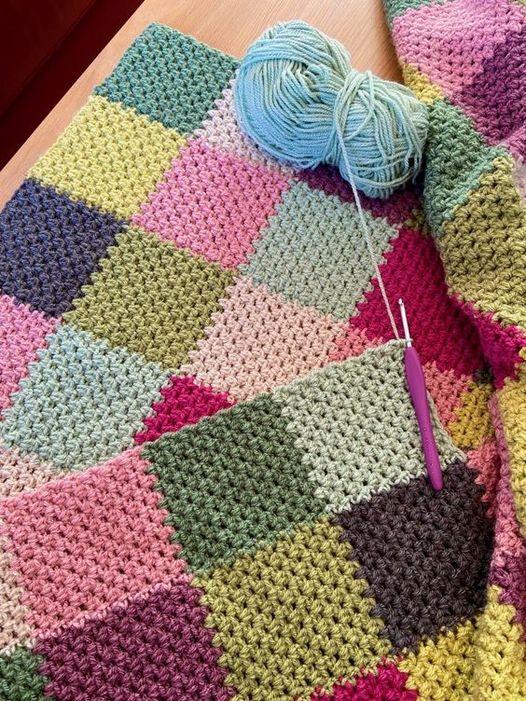 Materials You'll Need
Before you begin crocheting your patchwork squares, gather the following materials:
Medium-weight yarn in various colors of your choice
Crochet hooks appropriate for your yarn weight (check the yarn label for recommendations)
Scissors
Yarn needle for weaving in ends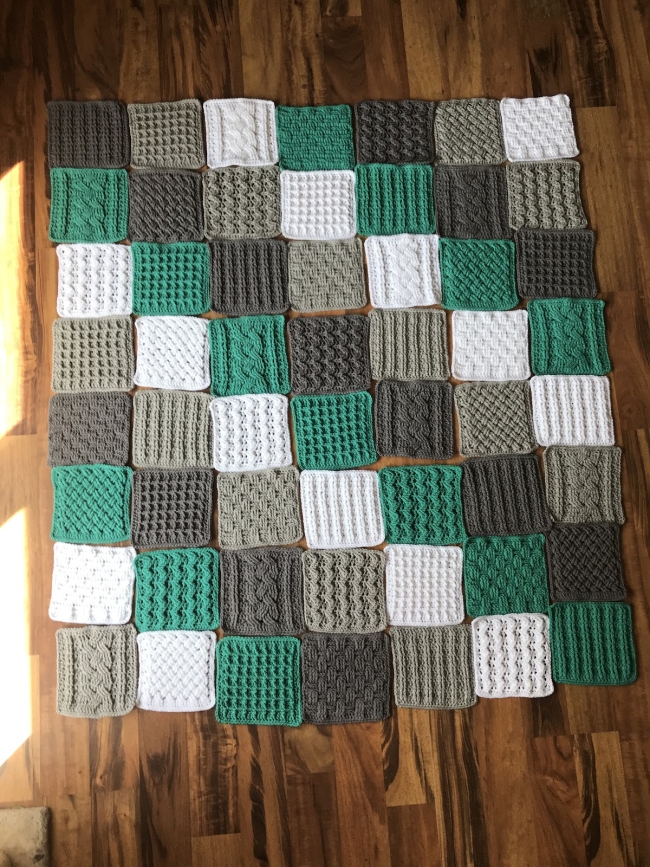 Creating Your Patchwork Squares
Follow these general steps to crochet your own patchwork squares:
Decide on the size of your squares and select crochet patterns or motifs that you'd like to incorporate. There are numerous resources available, including books, online tutorials, and pattern databases, where you can find a wide variety of crochet motifs.
Choose a starting motif and crochet it according to the pattern instructions. You can use traditional granny squares, floral motifs, geometric designs, or any other crochet pattern that catches your eye.
Once the first motif is complete, choose a different motif and crochet it separately.
Continue crocheting different motifs until you have a collection of squares in various colors and patterns.
Experiment with different arrangements by laying out the squares and exploring different color combinations and placements. This will help you determine the layout and design of your final project.
Join the squares together using your preferred joining method. You can use slip stitches, single crochet stitches, or any other technique that creates a secure and visually appealing seam.
Weave in any loose ends using a yarn needle.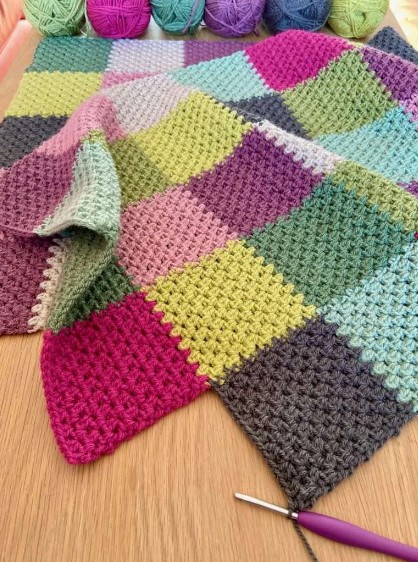 Customize and Personalize
One of the joys of crocheting patchwork squares is the opportunity to customize and personalize each square. You can experiment with different colors, stitch variations, or even modify existing motifs to create your own unique designs. Let your creativity flourish as you combine colors and patterns to make each square a work of art.
Endless Project Possibilities
Once your patchwork squares are complete, the possibilities for projects are endless. Here are just a few ideas:
Join the squares together to create a stunning blanket or afghan.
Use the squares individually as decorative coasters or potholders.
Sew the squares onto pillows or cushions for a pop of color and texture.
Create a patchwork bag or tote by incorporating the squares into the design.
Combine the squares with solid-colored squares to make a unique scarf or shawl.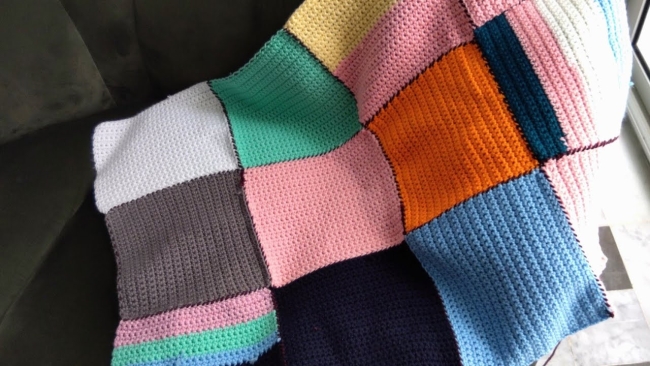 Embrace the Art of Patchwork
Crocheting patchwork squares allows you to embrace the art of combining colors, textures, and patterns to create stunning and versatile motifs. Enjoy the journey of discovering new crochet motifs, experimenting with color combinations, and transforming individual squares into beautiful works of art. Let your crochet skills and imagination shine as you create unique patchwork projects that reflect your personal style.Happy crocheting!