Crochet Cockatiel Parrot: A Colorful and Charming Amigurumi Project
If you're a
crochet
enthusiast and a bird lover, crocheting a cute and colorful cockatiel parrot amigurumi is the perfect project to showcase your skills. This delightful amigurumi will not only brighten up your space but also make a wonderful gift for fellow bird enthusiasts or anyone who appreciates handmade treasures.
Materials You'll Need
Before you start crocheting your cockatiel parrot, gather the following materials:Worsted weight yarn in yellow, white, gray, and orange (or any colors you prefer for your parrot). A smaller amount of black yarn for the eyes. Crochet hook suitable for your yarn weight. Fiberfill or stuffing material. Yarn needle for sewing and weaving in ends. Stitch markers (optional).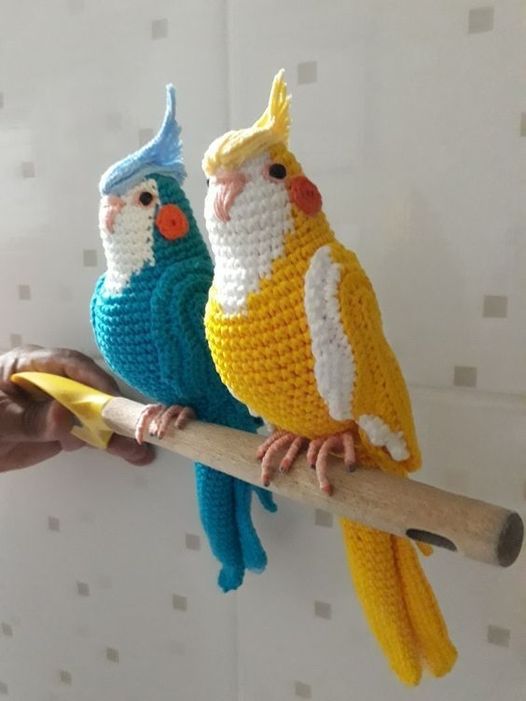 Creating the Cockatiel Parrot
Follow these step-by-step instructions to crochet your cockatiel parrot:
Start with the Body: Begin with the yellow yarn and create a magic ring. Crochet 6 single crochet stitches into the ring and pull it tight. Continue crocheting in the round, increasing the stitch count evenly to form the body of the parrot. Stuff the body as you go, making sure it's firm but not too tightly packed.
Head and Crest: Change to the gray yarn to crochet the head and the iconic cockatiel crest. Continue increasing in the first round to shape the head. For the crest, crochet a few rows of double crochet stitches and shape it as desired.
Facial Details: Use the orange yarn to create the parrot's beak. Crochet a small triangle and attach it to the front of the head. Embroider or sew the eyes using the black yarn.
Wings and Tail: Switch back to the yellow yarn and crochet the wings and tail separately. Attach them to the body in their respective positions.
Legs and Feet: Crochet the legs and feet using the gray and orange yarns. Attach them to the bottom of the body.
Final Touches: Weave in any loose ends and make any adjustments to the shaping or positioning of the features to achieve the desired look.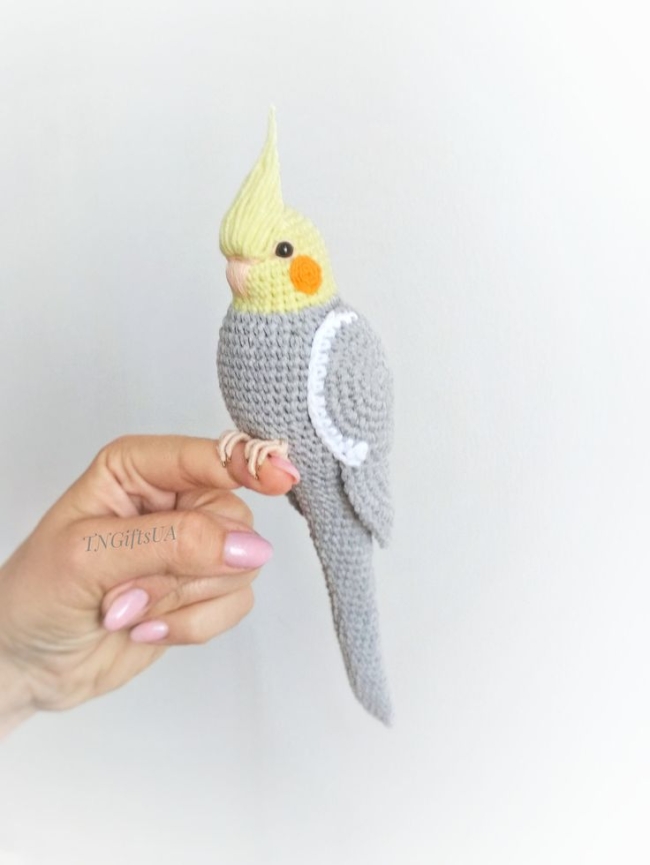 Adding Personality to Your Parrot
You can customize your cockatiel parrot by choosing different colors or adding accessories such as a tiny crochet hat, scarf, or bow tie. Get creative and let your imagination fly!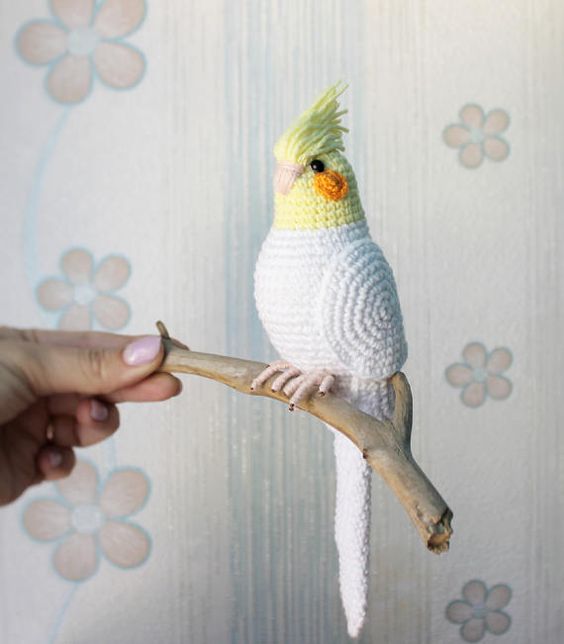 Displaying Your Crochet Cockatiel
Once your cockatiel parrot amigurumi is complete, find the perfect spot to display its charm. Whether it's perched on a shelf, desk, or the back of a chair, your crochet creation will surely catch everyone's attention and add a touch of whimsy to any space.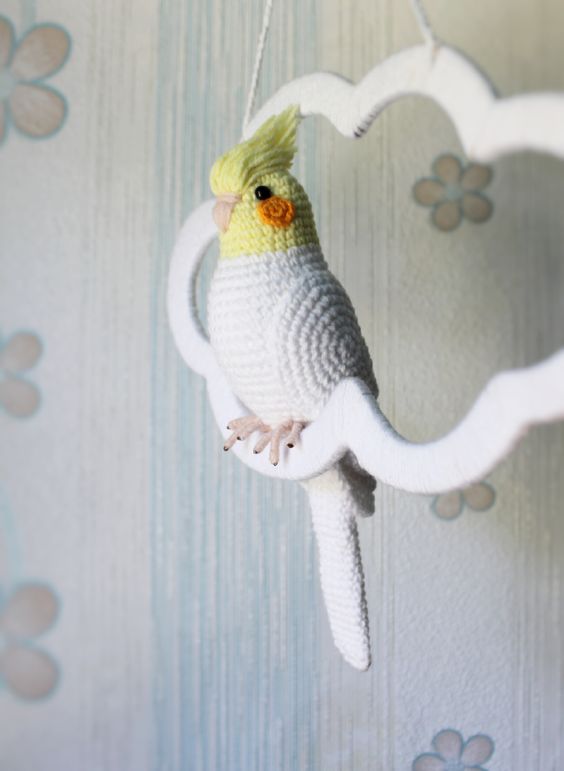 Crocheting a cockatiel parrot amigurumi is a delightful and rewarding project that allows you to combine your love for crochet and birds. The vibrant colors and adorable features of your crocheted parrot will bring joy to your heart and brighten up your surroundings.
So, grab your yarn and hook, and get ready to crochet a charming cockatiel parrot that will surely become a beloved companion in your crochet collection.Happy crocheting!