When it comes to crafting and cozying up your home, there's nothing quite like a handmade blanket. If you're looking for a delightful and visually appealing project, the Candy Sweet Shell Stitch Blanket is perfect for you. In this blog post, we'll explore the beauty of this
crochet
pattern, providing step-by-step instructions to help you create a charming and cozy blanket.
Choosing Your Materials
Before you begin, gather your materials. For this project, you'll need a medium weight yarn in your preferred colors. Consider using shades that evoke the sweetness of candy, such as pastel pinks, blues, and yellows. Select a crochet hook that suits the yarn weight, ensuring a comfortable grip for long hours of crocheting. Additionally, a pair of scissors and a tapestry needle will be handy for weaving in ends.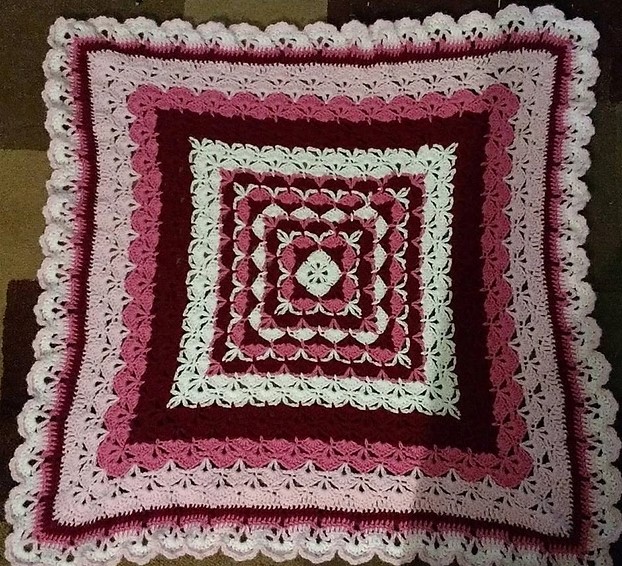 Getting Started with the Shell Stitch
To create the Candy Sweet Shell Stitch Blanket, you'll need to familiarize yourself with the shell stitch pattern. Begin by making a foundation chain in the desired width of your blanket. The number of stitches should be a multiple of six, plus one extra stitch. Once you have your foundation chain, work one row of single crochet stitches.Next, the shell stitch
pattern
involves working clusters of double crochet stitches. Create a shell by working five double crochet stitches into the same stitch or space. Skip two stitches, then work a single crochet stitch in the next stitch. Repeat this sequence until you reach the end of the row.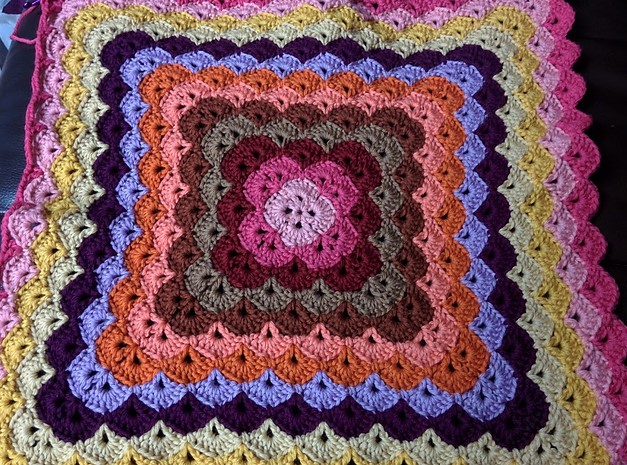 Expanding the Blanket
As you continue working on your Candy Sweet Shell Stitch Blanket, you'll notice the lovely shell pattern forming rows of textured sweetness. To expand the blanket, repeat the shell stitch pattern for each row, making sure to alternate the starting stitch for each row. This will create a beautiful ripple effect.To add more visual interest, consider experimenting with color changes. You can alternate between different shades of the same color or create a striped effect by incorporating contrasting hues. This will make your blanket even more reminiscent of a delightful assortment of candies.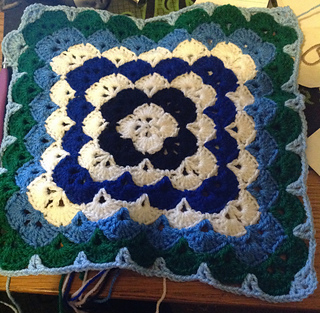 Finishing Touches and Care Instructions
Once you've reached the desired length for your blanket, finish off your work by crocheting a row of single crochet stitches. Fasten off, leaving a long tail for weaving in the remaining ends. Use a tapestry needle to neatly weave in the loose ends.To care for your Candy Sweet Shell Stitch Blanket, follow the washing instructions for your chosen yarn. Most acrylic or acrylic-blend yarns can be machine washed on a gentle cycle and laid flat to dry. Regularly fluff and air your blanket to keep it looking fresh and cozy.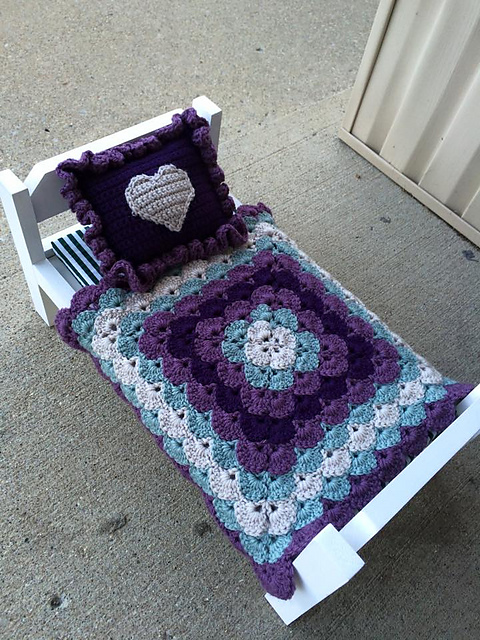 Crocheting the Candy Sweet Shell Stitch Blanket is a delightful project that will bring comfort and charm to your home. By following the step-by-step instructions and exploring color variations, you'll create a visually appealing and cozy blanket that will be treasured for years to come. Enjoy the process and embrace the sweetness of handmade craftsmanship.Access the free pattern here:
Candy Sweet Shell Stitch Blanket