Crochet Summer Bag For Beginners
Here's a step-by-step guide on how to
crochet
a summer bag for beginners:
Materials Needed
Worsted weight or cotton yarn in your preferred color(s)
Crochet hook suitable for the yarn thickness (suggested size: 5mm or 5.5mm)
Scissors
Yarn needle
Optional: Bag handles or straps, lining fabric, buttons, or other embellishments
Instructions:Gauge and Tension
Start by creating a gauge swatch using your chosen yarn and crochet hook. This will help you determine the number of stitches needed to achieve the desired size and ensure that your bag has the right proportions. Adjust your hook size if necessary to achieve the desired tension.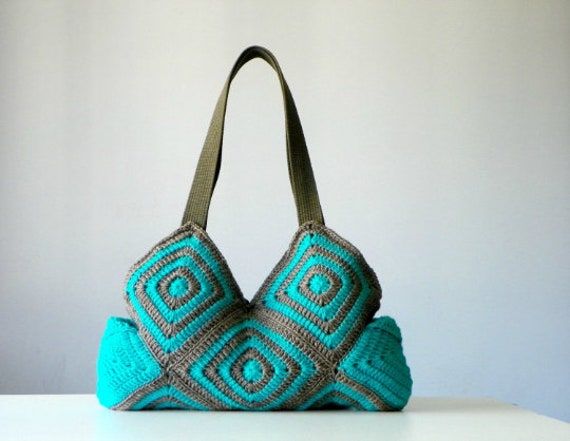 Bag Base
Begin by crocheting the base of the bag. Make a foundation chain of the desired width for the bag. The length of the chain will depend on the size of the bag you want to make. For example, you can start with a chain of 20 stitches for a small bag.
Row 1:
Starting from the second chain from the hook, work single crochet stitches in each chain across. (19 stitches)
Rows 2-4:
Chain 1, turn your work, and work 1 single crochet stitch in each stitch across. (19 stitches)
Fasten off, leaving a long tail for sewing later.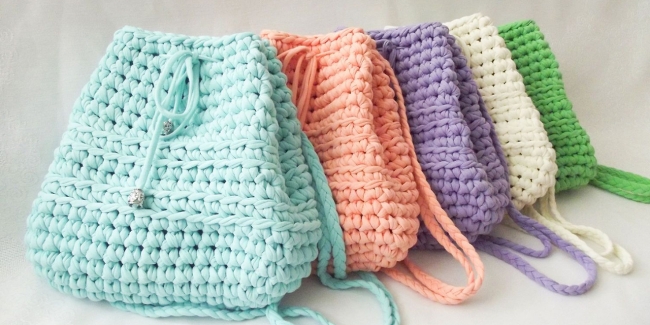 Bag Sides
To create the sides of the bag, you will work in rounds around the edges of the base.
Round 1:
Attach the yarn to any corner of the base. Work single crochet stitches evenly around the edges of the base, placing 3 stitches in each corner stitch to make the corners rounded. Join with a slip stitch to the first stitch to form a ring. (78 stitches for a base with 19 stitches per side)
Rounds 2-10:
Chain 1, work 1 single crochet stitch in each stitch around. Join with a slip stitch to the first stitch. (78 stitches)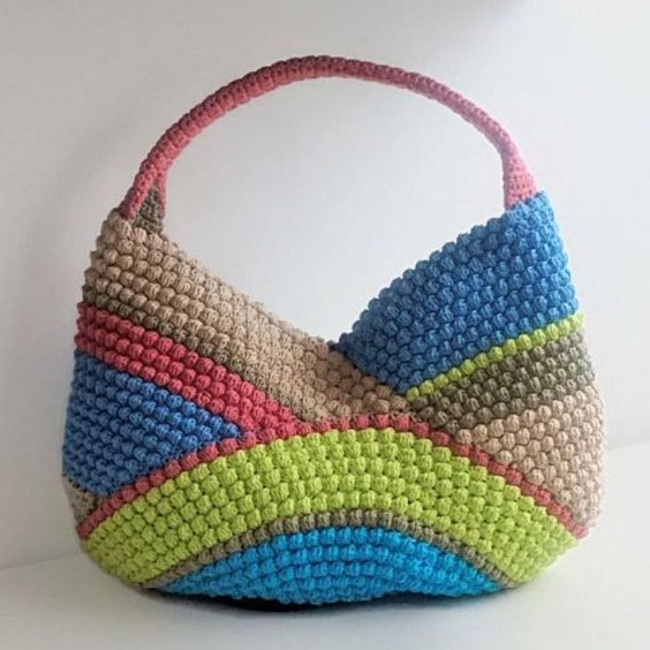 Bag Handles or Straps (Optional)
If you want to add handles or straps to your bag, you can crochet them separately and attach them to the sides. To make handles, create a chain of the desired length for each handle. Attach each end of the chain to the bag sides by sewing or crocheting them securely in place. You can also use pre-made bag handles or straps if you prefer.
Finishing
Once you have completed the desired number of rounds and added any handles or straps, fasten off the yarn, leaving a long tail for sewing. Use a yarn needle to weave in any loose ends, working them securely into the stitches to ensure they don't come undone. If desired, you can add a fabric lining to the bag for added durability and a polished look.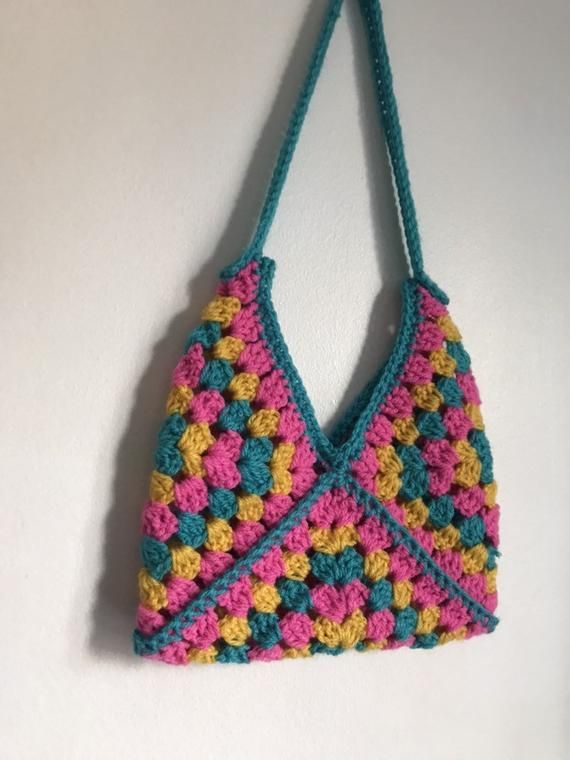 Embellishments (Optional)
Feel free to add embellishments to your bag, such as buttons, flowers, or crochet appliques. Sew them onto the bag using a yarn needle and coordinating thread, or attach them securely using crochet stitches.Your crocheted summer bag for beginners is now complete! Fill it with your essentials and enjoy using it for beach outings, picnics, or everyday errands. Embrace the sense of accomplishment and the personalized touch your handmade bag brings to your summer style.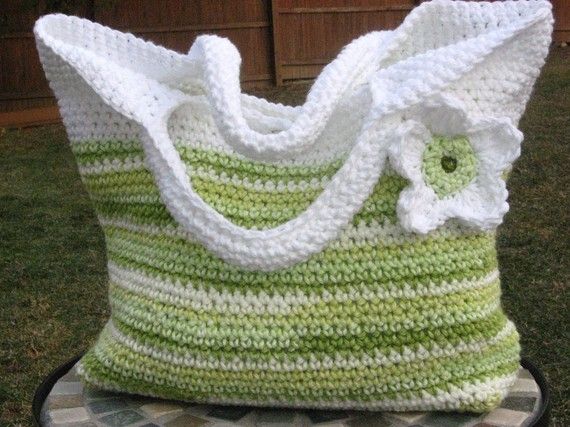 You have successfully crocheted a summer bag for beginners. Enjoy using your stylish and practical accessory, and continue exploring the world of crochet by trying new stitch patterns, designs, and projects. Crocheting your own bag allows you to showcase your creativity and create unique pieces that reflect your personal style.