Amigurumi Cow: A Cute and Cuddly crochet Friend
An amigurumi cow is a delightful crochet project that brings the charm of farm animals into the world of handmade toys. With its soft and cuddly nature, a crocheted cow is sure to bring joy and smiles to both children and adults. In this blog post, we'll explore the joy of crocheting an amigurumi cow and guide you through the process of creating your very own adorable crochet cow friend.
Embrace the Whimsy of a Crocheted Cow
Cows are gentle and friendly creatures that have long been associated with farms and countryside charm. Crocheting a cow allows you to capture their endearing nature in a huggable and lovable form. Whether you're a fan of farm animals or simply enjoy creating cute and whimsical crochet toys, an amigurumi cow is a perfect project to dive into.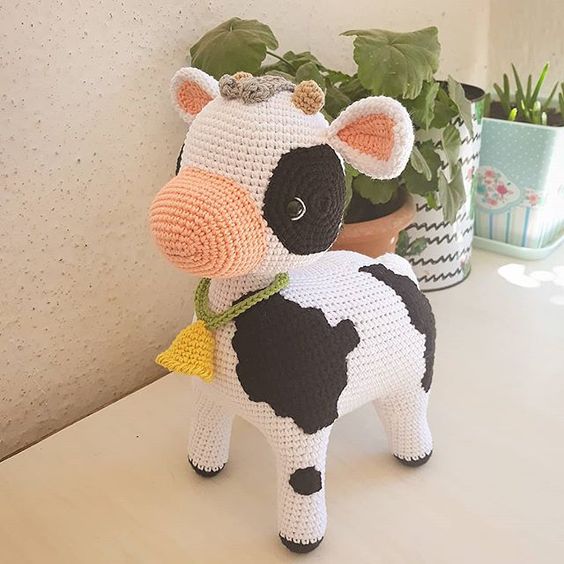 Materials You'll Need
Before you start crocheting your amigurumi cow, gather the following materials:
Worsted weight yarn in colors suitable for a cow (typically white, black, and sometimes pink for details)
Crochet hooks suitable for your chosen yarn weight
Scissors
Yarn needle for weaving in ends and sewing pieces together
Toy stuffing or fiberfill
Black safety eyes or embroidery thread for the eyes (depending on your preference)
Optional: Pink yarn or felt for adding rosy cheeks or other details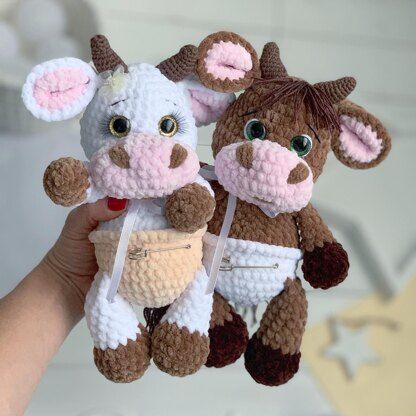 Crocheting the Amigurumi Cow
Follow these general steps to crochet your amigurumi cow:
Start with the head of the cow, crocheting a magic ring or a chain and working in continuous rounds to create a spherical shape. Add stuffing as you go to give the head a soft and squishy feel.
Crochet the body, legs, and tail separately. The body is usually a tubular shape, and the legs and tail can be simple cylinders. Stuff each piece lightly to maintain their shape.
Attach the legs to the body, evenly spaced, and sew them securely in place. Sew the tail to the back of the body as well.
Create the ears and sew them onto the sides of the head. You can shape the ears by crocheting simple triangles or ovals.
Add the eyes to the head using black safety eyes or by embroidering them with black yarn or thread. If desired, embroider a small smile or stitch a nose using black yarn.
Optional: Add rosy cheeks using pink yarn or small pieces of felt. Sew them onto the face for a sweet and playful touch.
Weave in any remaining ends using a yarn needle.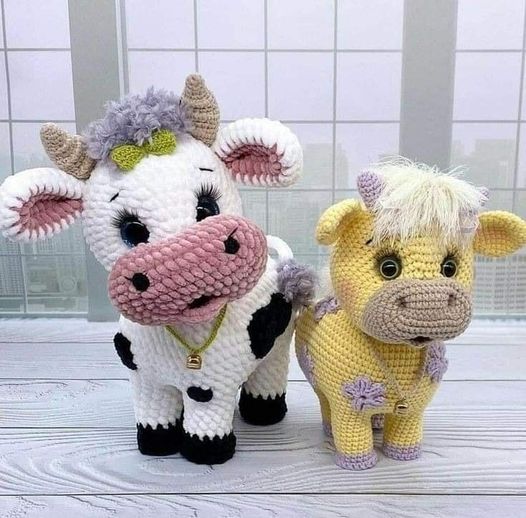 Create a Farmyard Friend
Your amigurumi cow is now ready to be loved and cherished. Give it a special place on a shelf, snuggle with it as a cuddly companion, or gift it to someone who appreciates handmade treasures. Your crochet cow will bring a touch of farmyard charm and warmth to any space.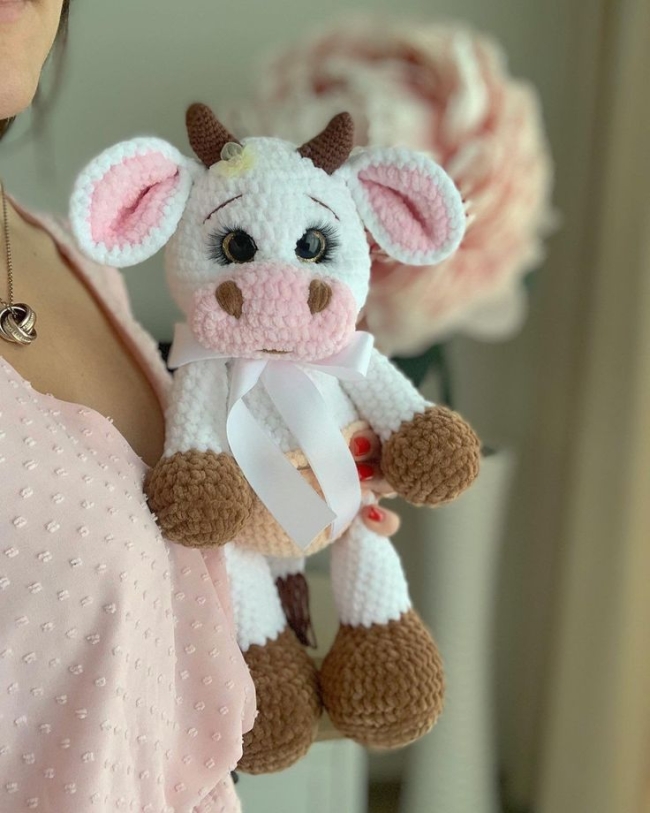 Share the Joy of Amigurumi
Crocheting an amigurumi cow allows you to experience the joy of creating whimsical characters with your own hands. Enjoy the process of bringing a cow to life stitch by stitch and embrace the delight it brings to those who encounter your adorable crochet creation.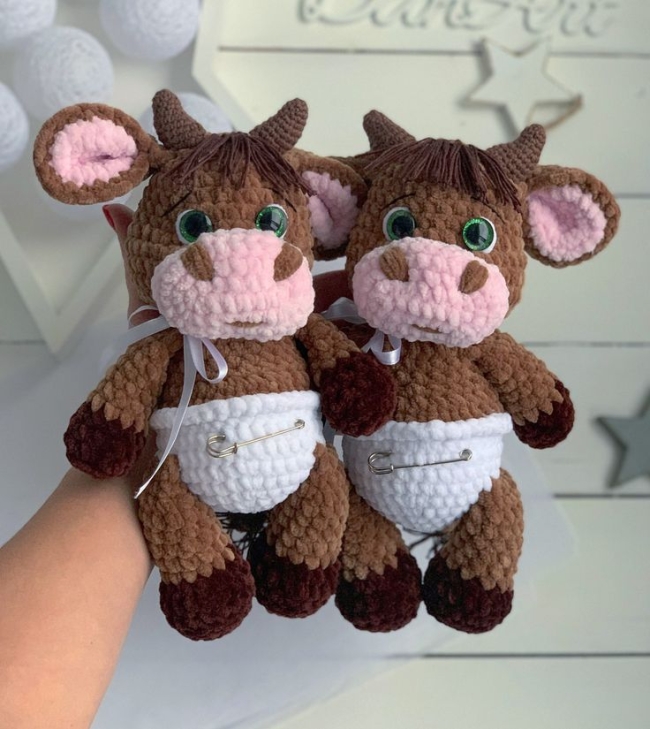 Happy crocheting, and may your amigurumi cow become a cherished friend for years to come!