Simple crochet Table Runner
Creating a simple crochet table runner is a wonderful project that adds a touch of handmade charm to your dining or coffee table. A simple design allows for quick and easy crocheting, making it perfect for beginners or those looking for a relaxing and satisfying project. Here's a step-by-step guide on how to crochet a simple table runner:
Materials Needed:
Worsted weight or cotton yarn in your preferred color(s)
Crochet hook suitable for the yarn thickness (suggested size: 5mm or 5.5mm)
Scissors
Yarn needle
Instructions:Gauge and Tension:
Start by creating a gauge swatch using your chosen yarn and crochet hook. This will help you determine the number of stitches needed to achieve the desired size and ensure that your table runner has the right proportions. Adjust your hook size if necessary to achieve the desired tension.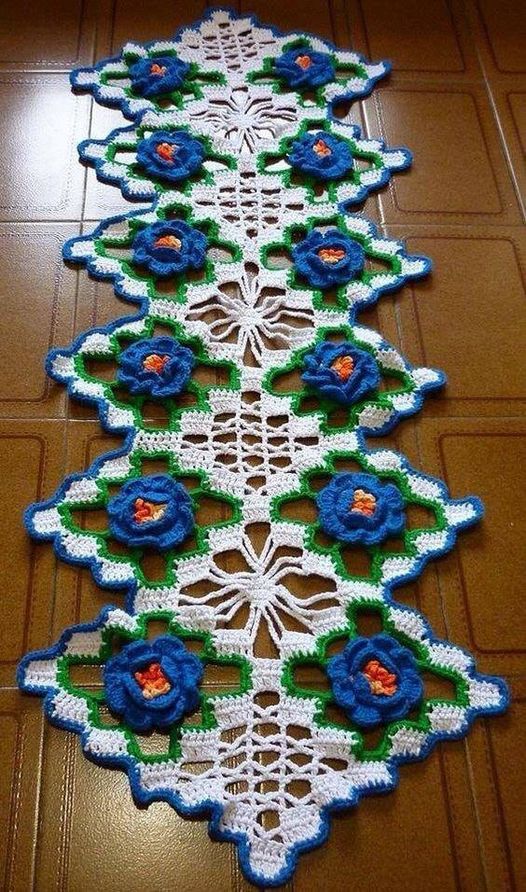 Table Runner Base:
Begin by creating the base of the table runner. Chain a length that matches the desired width of your table runner. The number of chains will depend on the size of the table runner you want to make. For example, you can start with a chain of 60 stitches for a small table runner.
Row 1:
Starting from the second chain from the hook, work a row of your chosen stitch pattern. For a simple design, you can use single crochet stitches for the entire table runner. Work 1 single crochet stitch in each chain across. (59 stitches)
Rows 2-End:
Chain 1, turn your work, and work 1 single crochet stitch in each stitch across. Repeat this row until your table runner reaches the desired length. You can experiment with different stitch patterns or add stripes for variation if you prefer.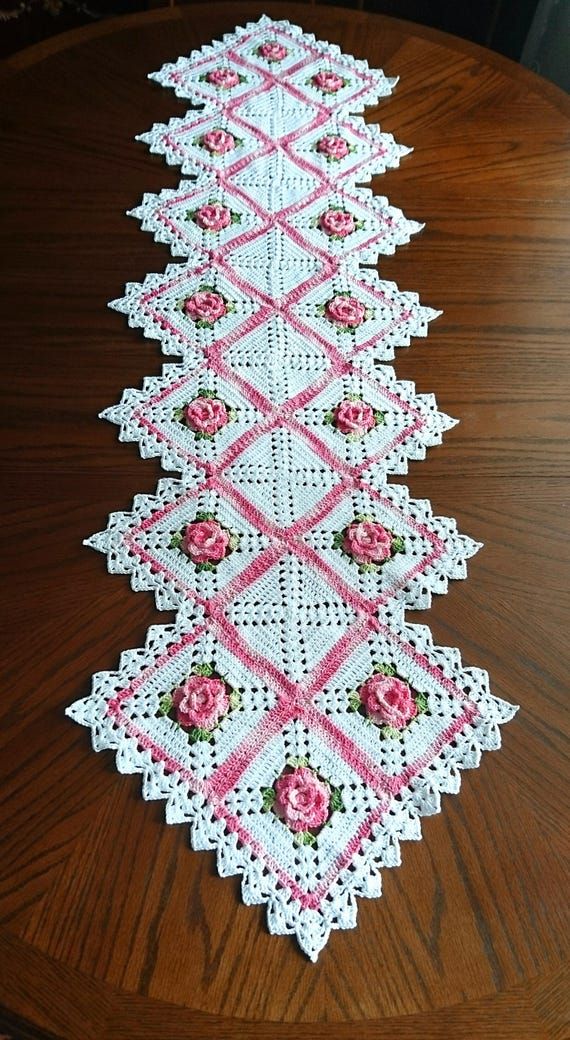 Finishing:
Once you have completed the desired number of rows and achieved the desired length, fasten off the yarn, leaving a long tail for sewing. Use a yarn needle to weave in any loose ends, working them securely into the stitches to ensure they don't come undone.
Blocking (Optional):
To give your table runner a polished look, you can wet block it. Wet the table runner, gently squeeze out the excess water, and lay it flat on a blocking board or towel. Shape it to the desired dimensions and allow it to dry completely before removing it from the blocking surface.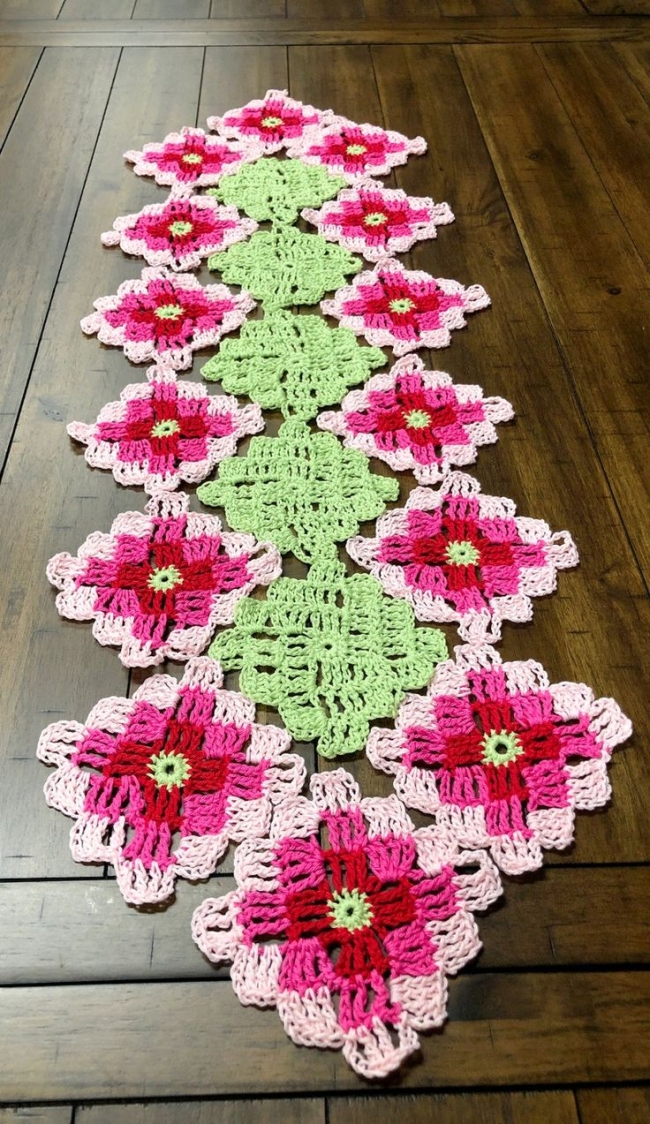 Display and Enjoy:
Your simple crochet table runner is now complete! Lay it on your dining table, coffee table, sideboard, or any surface you wish to decorate. Admire the handmade beauty of the table runner and enjoy the cozy and warm touch it brings to your home decor. Your handmade creation will add a special and personal touch to your living space.The beauty of this project lies in its simplicity and versatility. Whether you choose a classic single crochet stitch or experiment with different patterns, your handmade table runner will add warmth and charm to your home. Enjoy the satisfaction of creating something beautiful and functional with your crochet skills. Display your table runner with pride, and don't forget to enjoy the compliments it receives from your guests!