Jelly of pineapple recipe
Ingredients:
1 large box of pineapple jelly
1 can of pineapple in syrup
2 skimmed yogurts
Fresh spearmint or mint leaves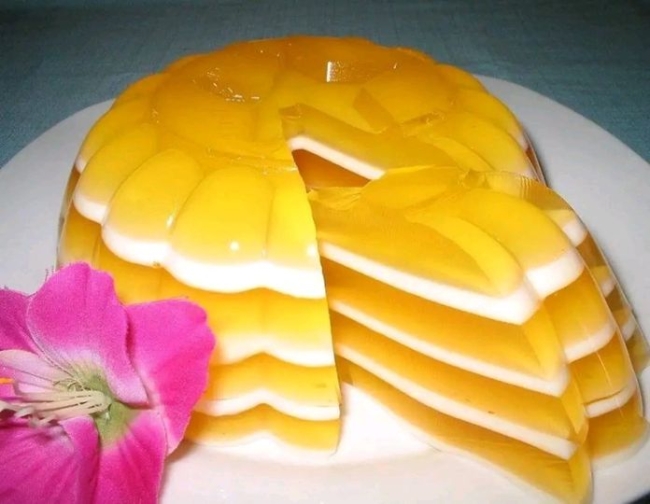 Directions:
First you must prepare the pineapple jelly using two cups of water.
After it is ready, we proceed to add the pineapple syrup, the yogurt and half of the previously chopped pineapples.
They are placed in colored cups (the ones you have at home).
Place in the refrigerator for 4 hours, until they look very hard.
Serve chilled and garnish with pineapple chunks and fresh mint leaves.
A simple but delicious dessert!