Fluffy Castella Sponge Cake recipe
Ingredients:
4 large eggs
1 cup granulated sugar
1 cup all-purpose flour
2 tablespoons honey
2 tablespoons milk
1 teaspoon vanilla extract
1/4 teaspoon salt
Powdered sugar (for dusting)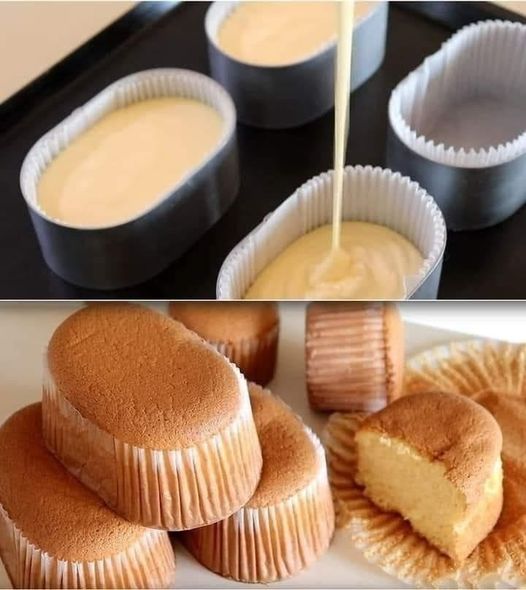 Instructions:
Preheat your oven to 320°F (160°C). Grease and line a rectangular baking pan with parchment paper.
In a mixing bowl, beat the eggs and sugar together using an electric mixer on high speed until light and fluffy, about 6-8 minutes.
Sift the flour into the egg mixture in two batches, gently folding it in after each addition until well combined.
In a separate small bowl, mix together the honey, milk, vanilla extract, and salt. Add this mixture to the batter and fold it in until smooth and well incorporated.
Pour the batter into the prepared baking pan and gently tap the pan on the counter to remove any air bubbles.
Bake the cake in the preheated oven for about 40-45 minutes, or until the top is golden brown and a toothpick inserted into the center comes out clean.
Remove the cake from the oven and let it cool in the pan for 5 minutes. Then, transfer it to a wire rack to cool completely.
Once the cake is completely cooled, dust it with powdered sugar.
Slice and serve the Fluffy Castella Sponge Cake as desired.
This traditional Japanese sponge cake is light, fluffy, and has a delightful honey flavor. It's a perfect treat for tea time or as a dessert for any occasion. Enjoy the soft and airy texture of this delicious Castella Sponge Cake!