Let's crochet Openwork Crochet Baby Dress
This dress features a beautiful and intricate design that is perfect for special occasions.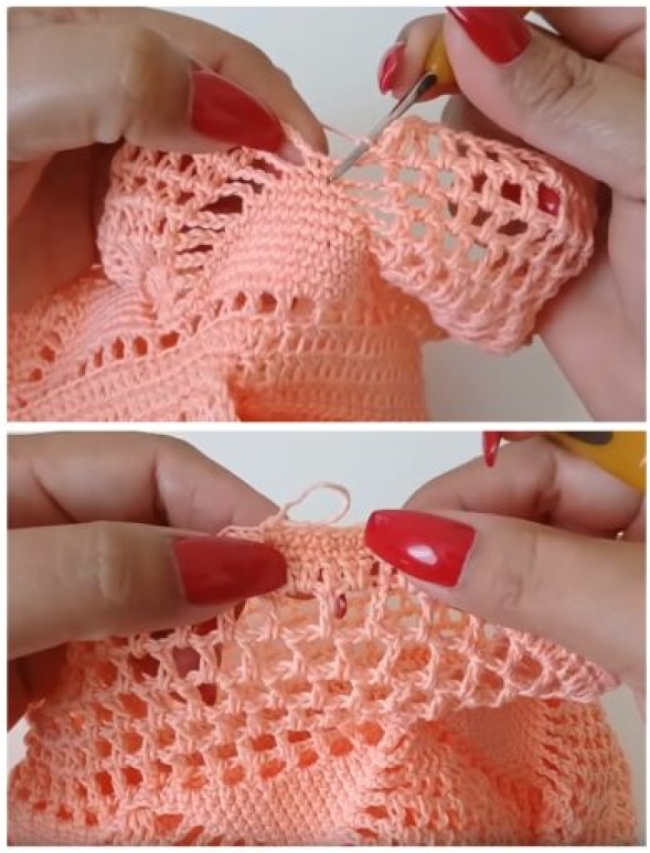 What You'll Need:
3 skeins of soft baby yarn in pastel pink
Crochet hook in size 4mm
Scissors
Tapestry needle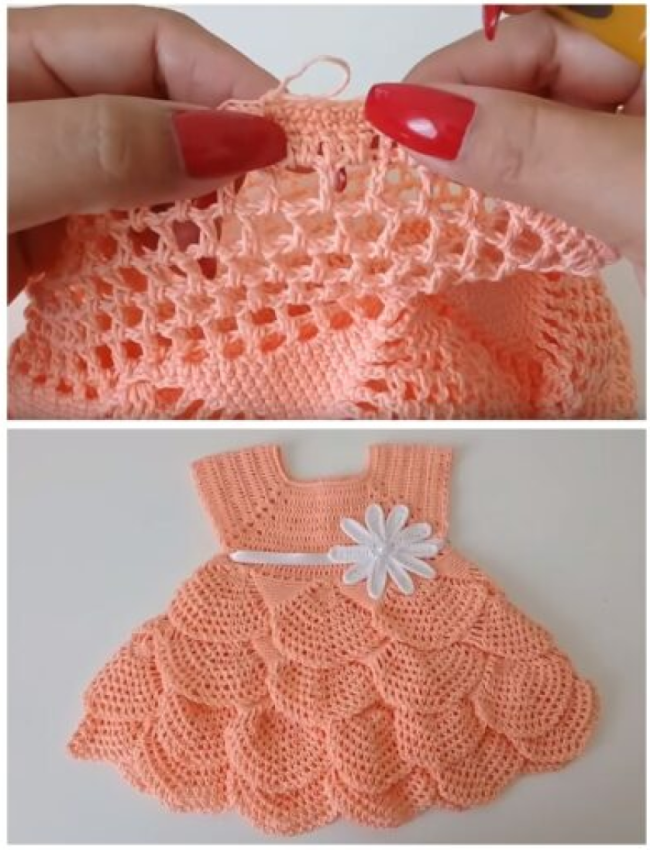 Crocheting the Dress:
First, start by crocheting the bodice of the dress. Chain 55 stitches and work in a double crochet stitch for 8 rows.Next, it's time to add the openwork crochet
pattern
to the skirt of the dress. Follow the openwork crochet pattern and use the double crochet stitch to create an intricate lace-like design.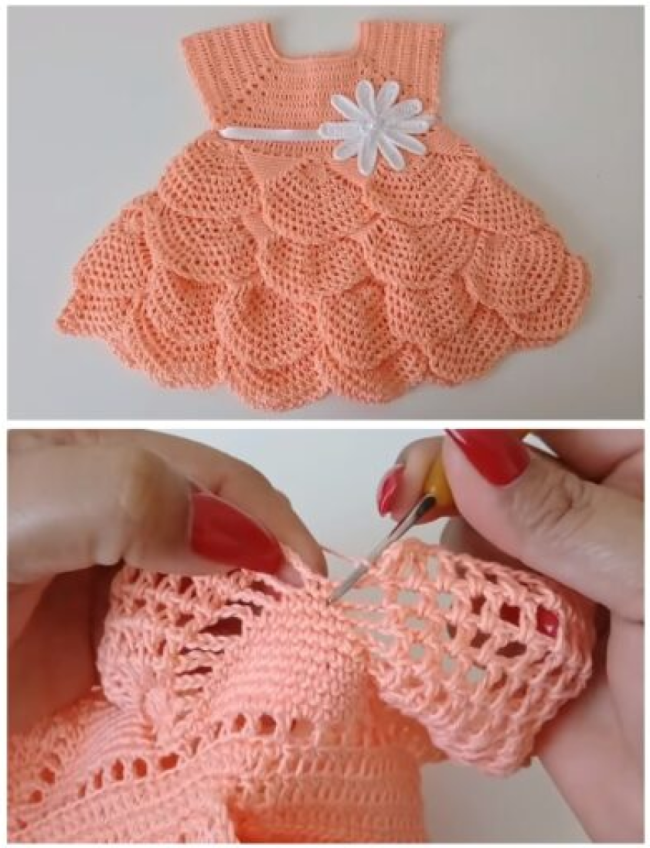 Continue crocheting until the skirt of the dress measures 10 inches from the bottom of the bodice.Finish the dress by working a scalloped edge around the hem of the skirt. To do this, chain 3, skip 1 stitch, and work 5 double crochet stitches in the next stitch. Repeat this pattern around the entire hem of the skirt.Finally, add a button closure to the back of the dress by sewing a small button to the top of the bodice and creating a buttonhole on the opposite side.

Final Thoughts:
Crocheting an openwork crochet baby dress is a beautiful and delicate project that will result in a stunning dress for a special little one. This project is a great way to explore your creativity and create something that is both functional and feminine.Happy crocheting!