Crochet "Macrame" Owl: A Whimsical and Textured Amigurumi Project
If you're a fan of both
crochet
and macrame, why not combine the two to create a charming crochet "macrame" owl? This project offers a delightful twist by incorporating macrame-inspired textures and techniques into a crochet amigurumi owl. In this blog post, we'll guide you through the process of crocheting your very own "macrame" owl, allowing you to showcase your crochet skills and create a whimsical and unique piece of art.
The Beauty of "Macrame" Owls
Macrame is known for its intricate knotting patterns and textured designs. By incorporating macrame-inspired elements into a crochet owl, you can achieve a unique and visually captivating result. The combination of crochet stitches and macrame textures adds depth and interest to the amigurumi owl, making it a truly eye-catching and charming creation.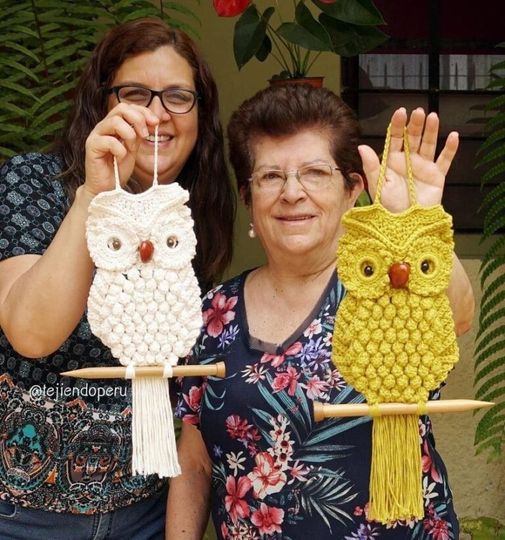 Materials You'll Need
Before you begin crocheting your "macrame" owl, gather the following materials:
Medium-weight yarn in the colors of your choice for the owl's body and details
Crochet hooks appropriate for your yarn weight (check the yarn label for recommendations)
Scissors
Yarn needle for weaving in ends and attaching crochet pieces
Optional: beads, buttons, or other embellishments for eyes and decorative accents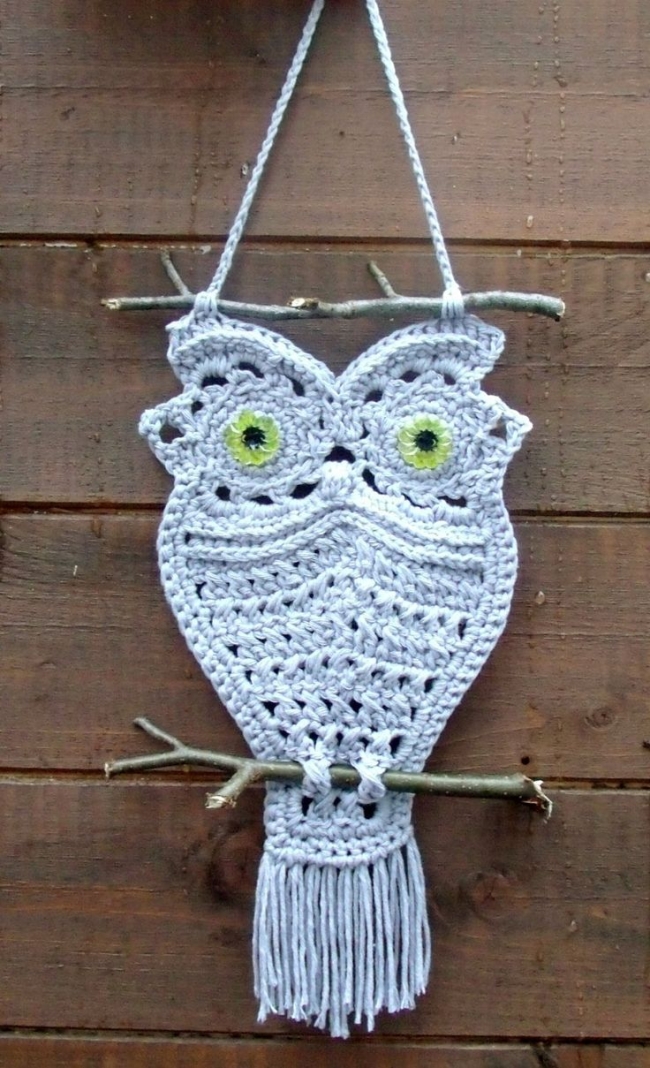 Creating Your "Macrame" Owl
Follow these general steps to crochet your own "macrame" owl:
Choose the colors of yarn that will best represent your owl. Consider using natural tones for a more realistic look or vibrant hues for a whimsical touch.
Start by crocheting the owl's body using basic amigurumi techniques, such as crocheting in rounds and shaping. Use single crochet stitches and increases or decreases to achieve the desired shape.
For the "macrame" texture, incorporate various knotting techniques using crochet stitches. You can create texture with techniques like the bobble stitch, popcorn stitch, or front/back post stitches. Experiment with different combinations to achieve a macrame-like effect.
Crochet the wings, beak, and other details separately, following the pattern or design of your choice. Add texture to these pieces using similar macrame-inspired techniques.
Attach the wings and beak to the owl's body using a yarn needle and matching yarn. Ensure they are securely fastened and positioned to your liking.
Add eyes using beads, buttons, or crochet stitches. Get creative with the colors and shapes to give your owl its unique personality.
Finish by weaving in any loose ends and making any final adjustments or embellishments as desired.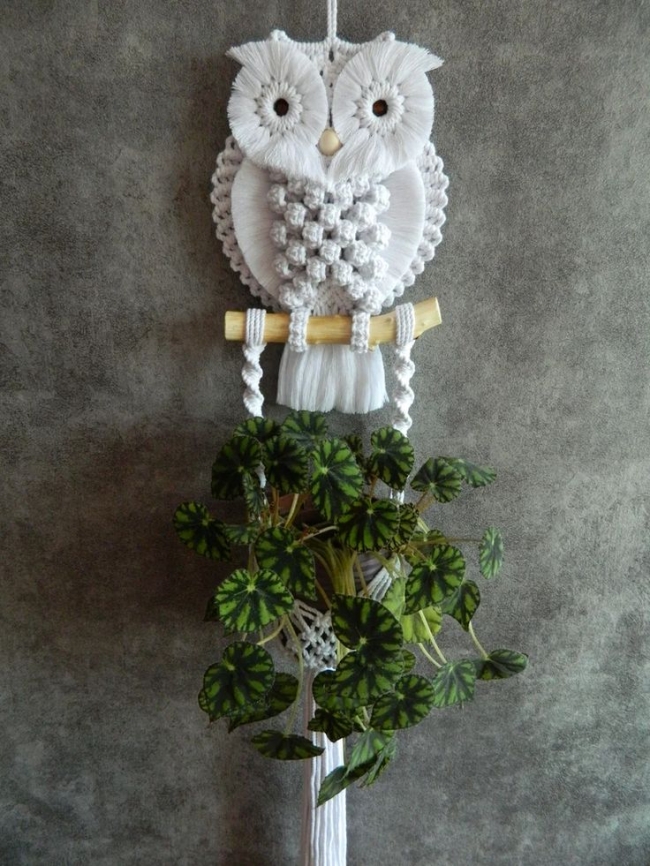 Express Your Creativity
One of the joys of crocheting a "macrame" owl is the opportunity to unleash your creativity. Feel free to customize your owl with additional embellishments, such as feathers, ribbons, or tiny crochet accessories. Let your imagination soar and make each owl a one-of-a-kind creation.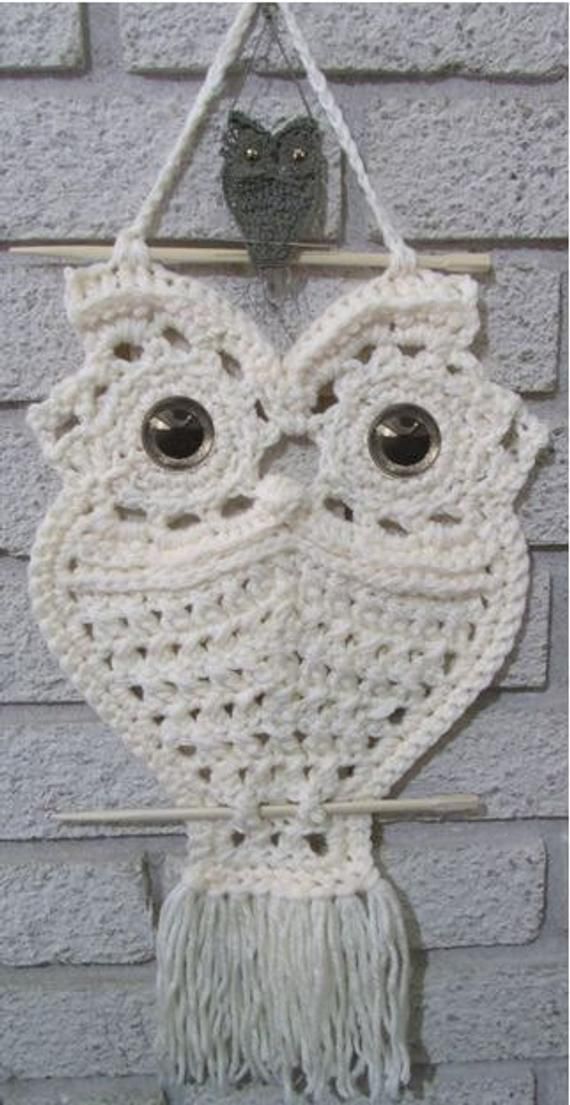 A Whimsical Friend
Once your "macrame" owl is complete, it will become a whimsical and charming friend to accompany you or someone special. Place it on a shelf, use it as a decorative accent, or gift it to someone who appreciates unique and handmade treasures. Your owl is sure to bring joy and smiles wherever it goes.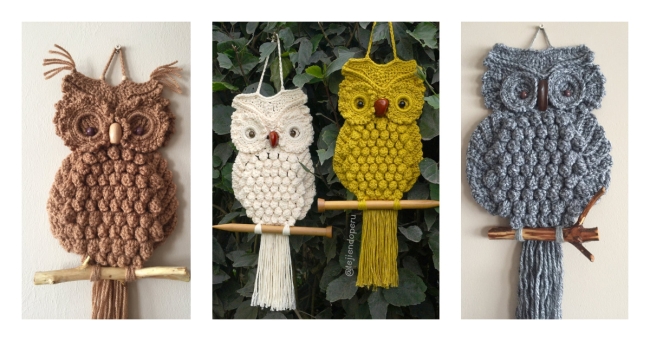 Enjoy the Process
Remember to savor the process of crocheting your "macrame" owl. Enjoy each stitch, take your time to perfect the macrame-inspired textures, and relish the satisfaction of seeing your creation come to life. The journey is just as rewarding as the final result.Happy crocheting and may your "macrame" owl bring a touch of whimsy to your crochet collection!