Crochet Lace Basket: A Delicate and Functional Home Organizer
Crocheting a lace basket is a wonderful way to add a touch of elegance and functionality to your home decor. The delicate and airy lace
pattern
creates a beautiful texture, making it a perfect storage solution for various items around your house. In this blog post, we'll explore the joy of crocheting a lace basket and guide you through the process of crafting this lovely and practical
crochet
project.
Embrace the Beauty of Lace
Crochet lace patterns are known for their intricate and sophisticated designs, adding a touch of luxury to any room. By crocheting a lace basket, you can combine the charm of lace with the functionality of a storage container, creating a beautiful and useful piece that enhances your home decor.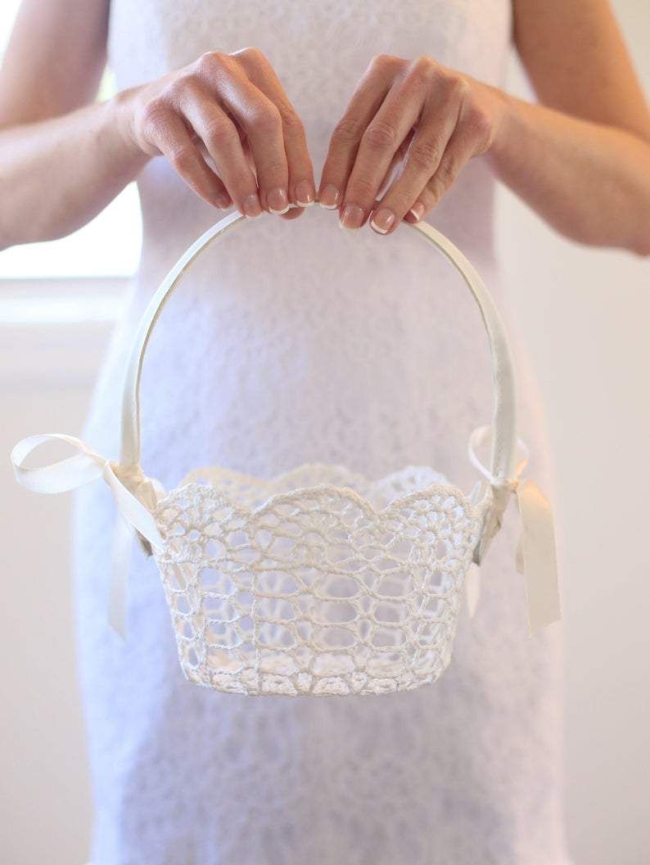 Materials You'll Need
Before you begin crocheting your lace basket, gather the following materials:
Medium-weight or bulky cotton yarn in the color of your choice
Crochet hook suitable for your chosen yarn weight
Scissors
Yarn needle for weaving in ends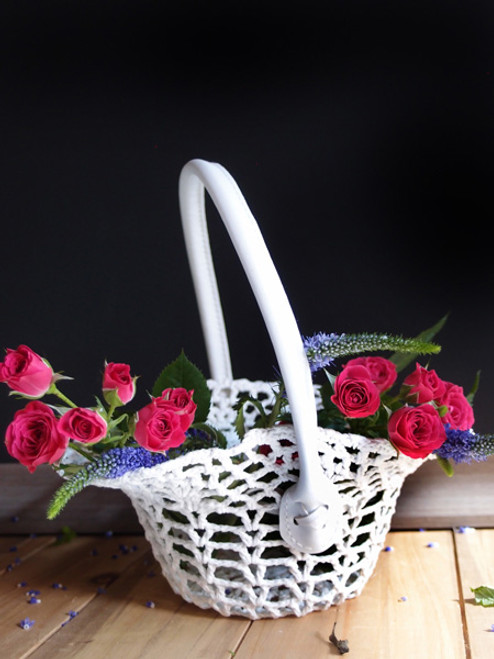 Crocheting the Lace Basket
Follow these general steps to crochet your lace basket:
Start with a magic ring or chain to create the center base of your basket.
Work in rounds, using a combination of chains, single crochets, double crochets, and other stitches to create the lace pattern. You can use a pre-designed crochet pattern or create your own lace design.
Continue crocheting until the basket reaches your desired height. You can make it tall and narrow for holding pens and pencils, or make it shorter and wider for storing small craft items or bathroom essentials.
At the top edge of the basket, consider adding a decorative border or picot edging to give it a polished look.
Fasten off the yarn and weave in any loose ends using a yarn needle.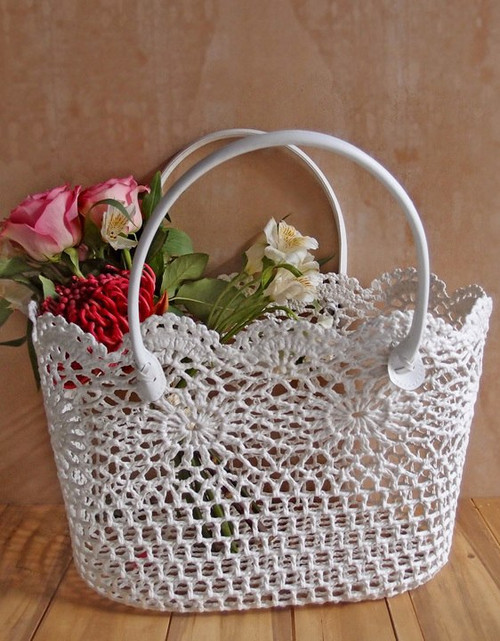 Organize Your Space with Elegance
Your crochet lace basket is now ready to help you keep your space neat and tidy:
Place it on your dressing table to hold makeup brushes and beauty products.
Use it in your bathroom to store small towels or toiletries.
Display it on your coffee table to hold remote controls or coasters.
Gift it to a friend or loved one as a handmade and thoughtful present.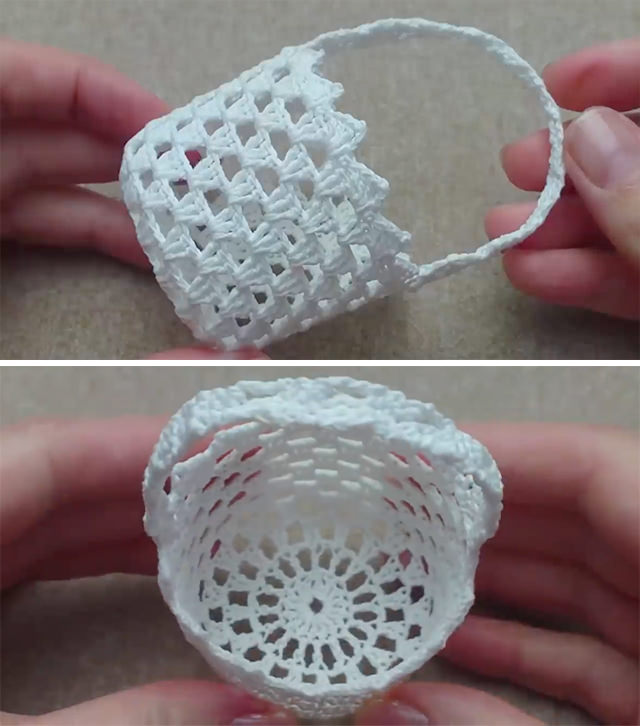 Enjoy the Craft of Crochet
Crocheting a lace basket allows you to indulge in the art of crochet while creating a functional and beautiful home accessory. Enjoy the process of working with delicate yarn and intricate patterns to make a timeless and elegant storage solution.Happy crocheting, and may your lace basket bring charm and organization to your living spaces!