Crochet Granny-Square Overalls: Vintage Charm Meets Modern Style
Crocheting granny-square overalls is a delightful and creative project that combines the classic appeal of granny squares with the trendy style of overalls. These unique and fashionable overalls will add a touch of vintage charm and modern flair to your wardrobe. In this blog post, we'll explore the joy of crocheting granny-square overalls and guide you through the process of crafting this fun and stylish
crochet
garment.
Embrace the Timeless Beauty of Granny Squares
Granny squares are a beloved and enduring crochet motif that dates back decades. Their classic design and versatility make them a perfect choice for creating unique and eye-catching clothing pieces. By incorporating granny squares into overalls, you'll infuse your wardrobe with a touch of nostalgia and retro chic.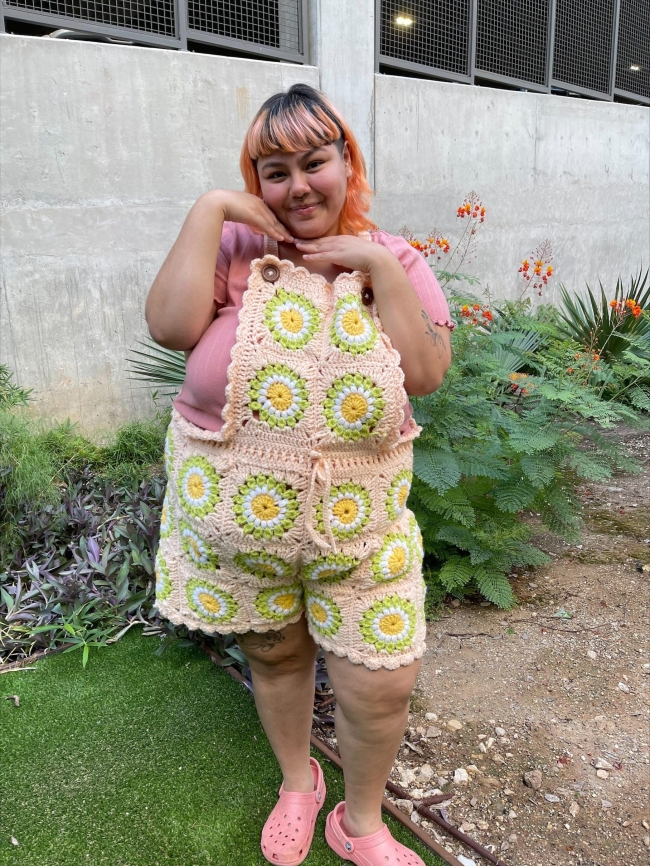 Materials You'll Need
Before you begin crocheting your granny-square overalls, gather the following materials:
Soft and comfortable yarn in your desired colors
Crochet hook suitable for your chosen yarn weight
Buttons or clasps for fastening the overalls
Scissors
Yarn needle for weaving in ends and sewing on buttons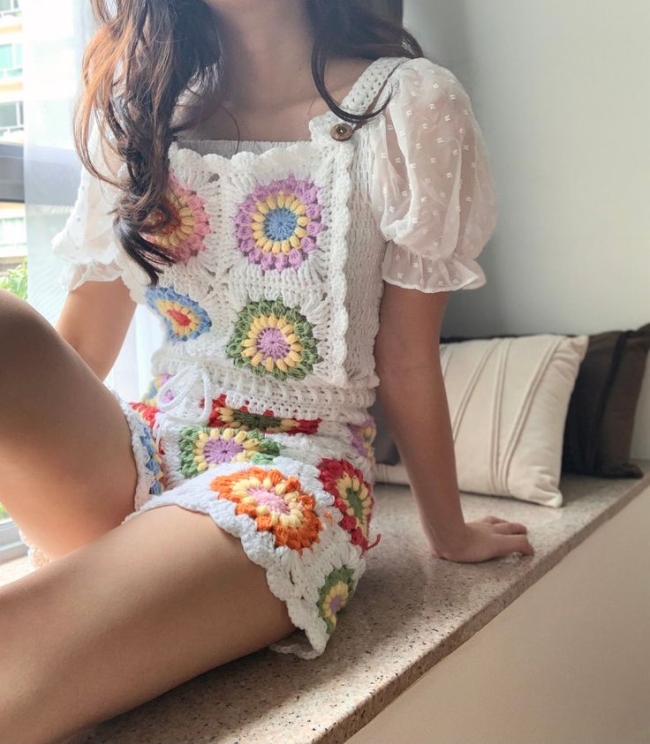 Crocheting the Granny Squares
Follow these general steps to crochet the granny squares for your overalls:
Create a set of granny squares in your chosen colors and size. You will need squares for the bib, back, and front sections of the overalls.
Join the granny squares together to form the bib and front and back sections. You can use a slip stitch or single crochet to connect the squares.
Work additional rounds to expand the size of the overalls, forming the legs and waistband.
Create shoulder straps using your preferred crochet stitch or pattern.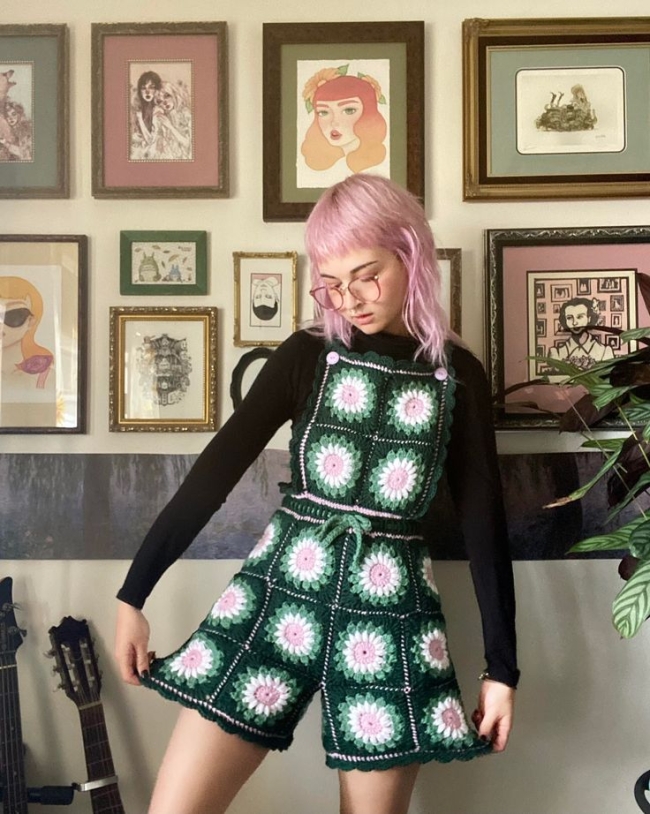 Finishing Touches
Complete your granny-square overalls with these final steps:
Add buttons or clasps to fasten the overalls securely. Position them on the front and sides of the bib and at the sides of the waistband.
Weave in any loose ends and trim excess yarn.
Try on your overalls and adjust the fit as needed.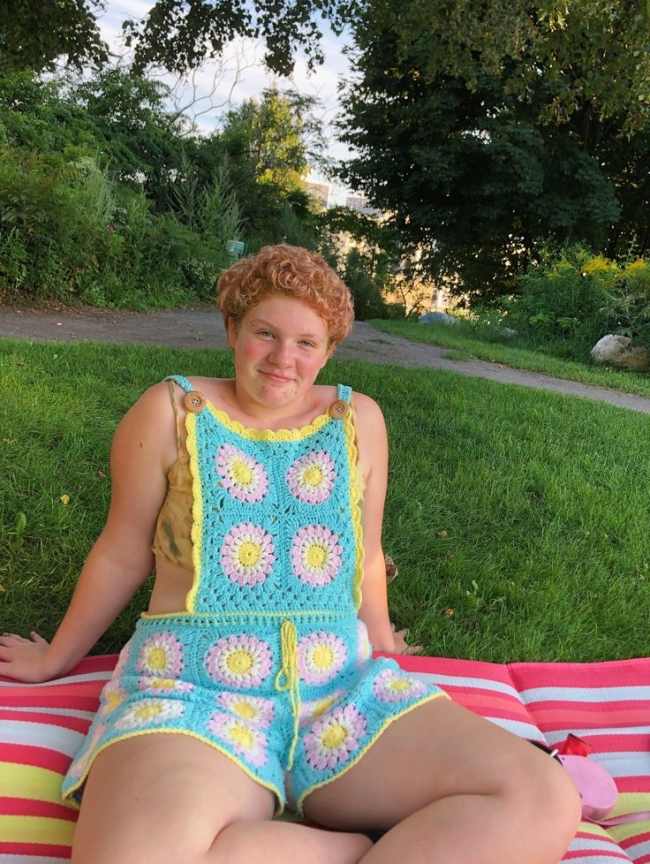 Rock Your Granny-Square Overalls
Your granny-square overalls are now ready to make a stylish statement:
Pair them with a simple top for a fun and retro-inspired look.
Add accessories like a wide-brimmed hat or vintage sunglasses for extra flair.
Wear them to casual outings, music festivals, or picnics for a touch of bohemian charm.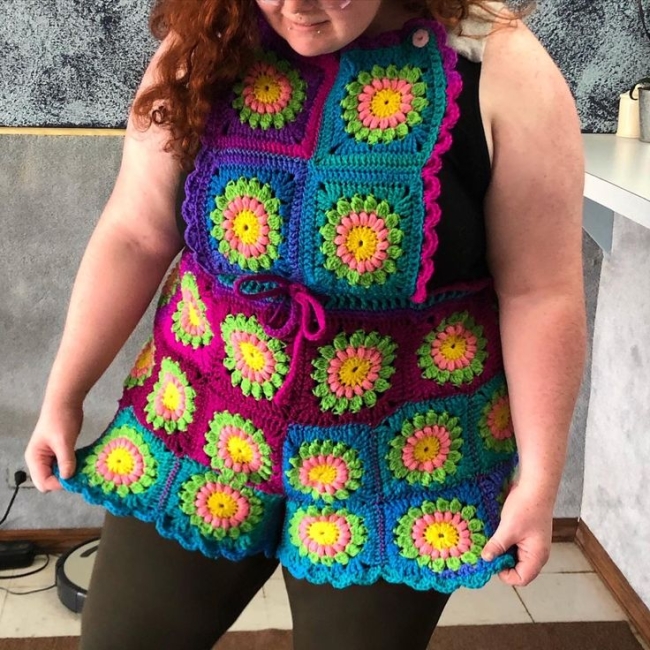 Enjoy the Craft of Crochet and Fashion
Crocheting granny-square overalls allows you to combine your crochet skills with your love for fashion and style. Enjoy the process of creating a unique and trendy piece that showcases the timeless beauty of granny squares.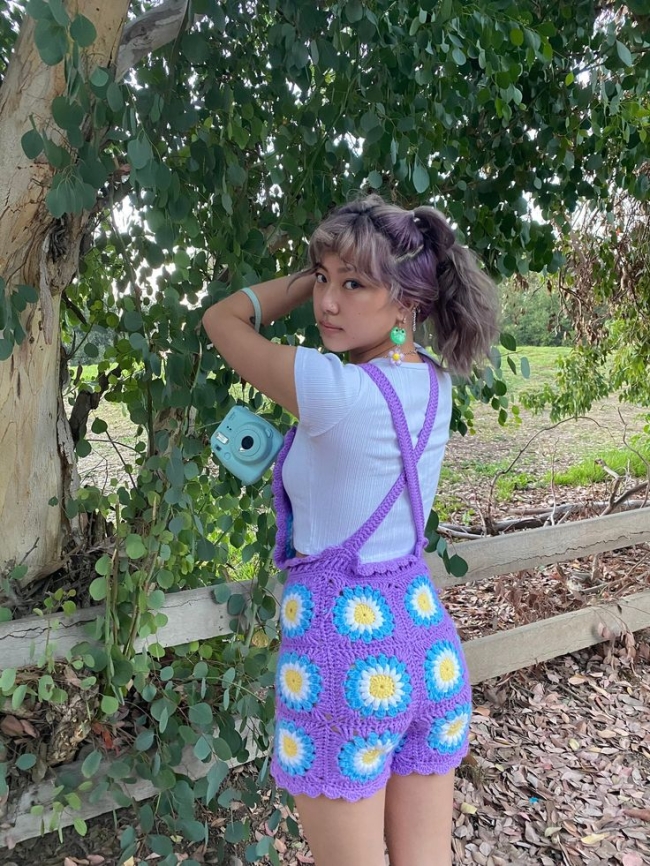 Happy crocheting, and may your granny-square overalls become a beloved and fashionable addition to your wardrobe!