Crochet Amigurumi Cat: A Cute and Cuddly Companion
Crocheting an amigurumi cat is a delightful and rewarding project that allows you to create an adorable and huggable plush toy. Amigurumi, a Japanese art of crocheting stuffed toys, lets you bring your creativity to life and make a charming feline friend. In this blog post, we'll explore the joy of crocheting an amigurumi cat and guide you through the process of creating this lovable
crochet
companion.
Embrace the Cuteness of Amigurumi
Amigurumi toys are cherished for their cute and cuddly nature, making them perfect for children and animal lovers of all ages. Crocheting an amigurumi cat allows you to infuse your creativity into every stitch and create a unique and charming companion.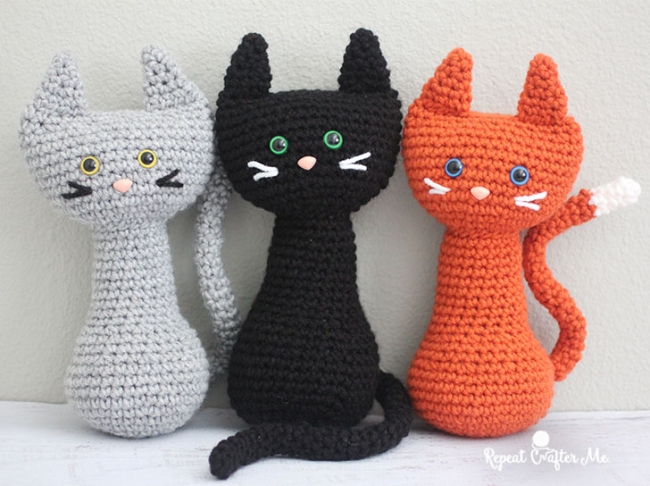 Materials You'll Need
Before you begin crocheting your amigurumi cat, gather the following materials:
Medium weight yarn in colors for the cat's body, head, and other features
Crochet hook suitable for your chosen yarn weight
Scissors
Yarn needle for weaving in ends and sewing pieces together
Toy stuffing or fiberfill to stuff the cat
Two safety eyes or embroidery thread for the cat's eyes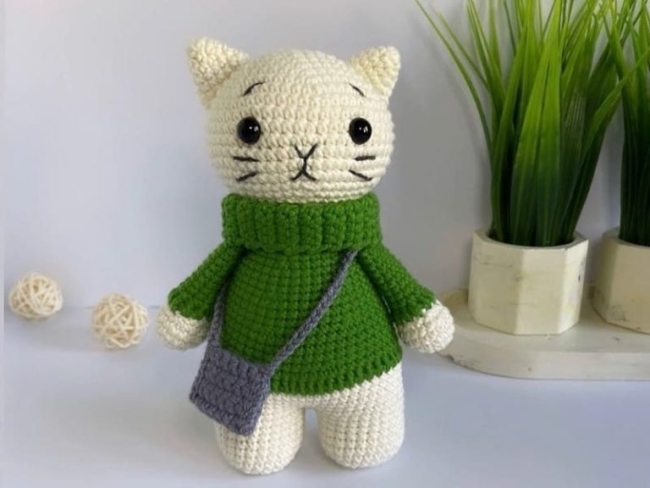 Crocheting the Amigurumi Cat
Follow these general steps to crochet your amigurumi cat:
Begin by crocheting the cat's body and head as a single piece, using a magic ring or chain and working in continuous rounds. Stuff the body and head lightly as you go to give them shape.
Crochet the ears separately and sew them securely to the top of the head.
Create the cat's arms and legs as separate pieces, using basic stitches to form cylindrical shapes.
Attach the arms and legs to the body by sewing them in place with a yarn needle.
Crochet the cat's tail and sew it to the back of the body.
Embroider or attach the cat's eyes using safety eyes or embroidery thread. You can also embroider a small nose and mouth for added cuteness.
Add any other features or embellishments, such as a collar, ribbon, or bowtie, to give your amigurumi cat a unique personality.
Weave in any remaining ends using a yarn needle.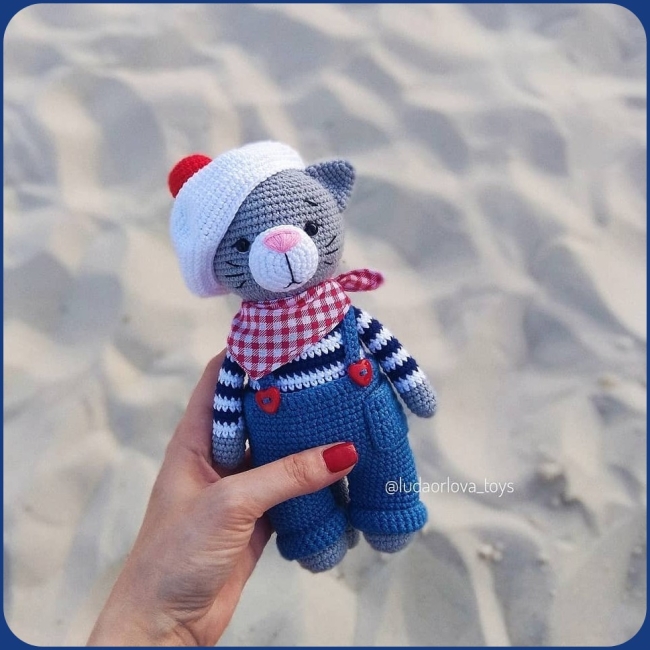 Cherish Your Crochet Companion
Your crochet amigurumi cat is now complete and ready to be cherished:
Display your amigurumi cat as a charming decor piece in your home or workspace.
Gift it to a loved one, child, or cat enthusiast to bring a smile to their face.
Use it as a cute and cuddly plush toy for playtime or as a comforting companion during bedtime.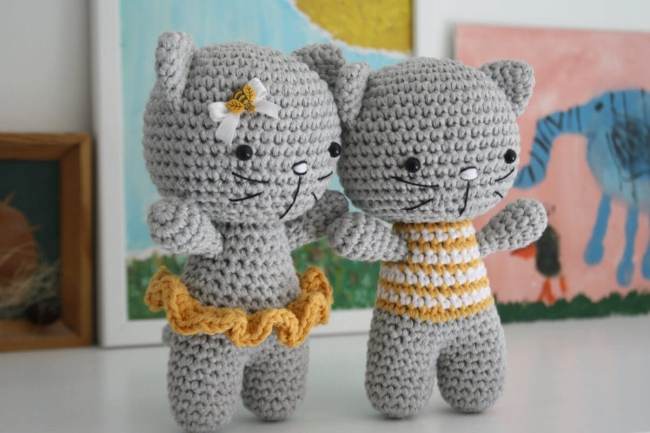 Embrace the Joy of Crochet
Crocheting an amigurumi cat is a joyful and gratifying experience. Enjoy the process of bringing a soft and adorable creature to life with your own hands. Experiment with different colors and features to make your amigurumi cat uniquely yours.Happy crocheting, and may your amigurumi cat bring joy and warmth to your heart!