Creamy Chocolate Chip Cake recipe
Ingredients:
520g (2 cups) ricotta
110g (1/2 cup) sugar
60g (1/2 cup) starch
potato 1 egg
80g chocolate chips + more on top
Powdered sugar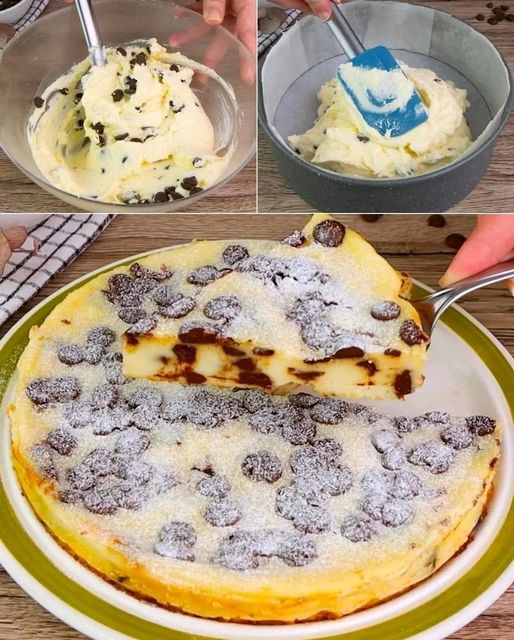 Directions:
In a bowl add the ricotta, sugar, potato starch, egg, and mix.
Add the chocolate chips and combine well together.
Pour the mixture into a pan (pan size - 20cm) lined with parchment paper, level with a spatula and decorate with more chocolate chips.
Bake in the oven at 180°C/356°F for 40 minutes and decorate with powdered sugar.