The world's best cream cheese cake recipe
Ingredients:
150 grams of sugar
1 packet of vanilla sugar
5 egg(s)
150 grams of flour
6 sheets of gelatin
175 grams of sugar
3 egg yolks
250ml milk
3 1/2 cups heavy cream
350 g quark (low-fat quark)
powdered sugar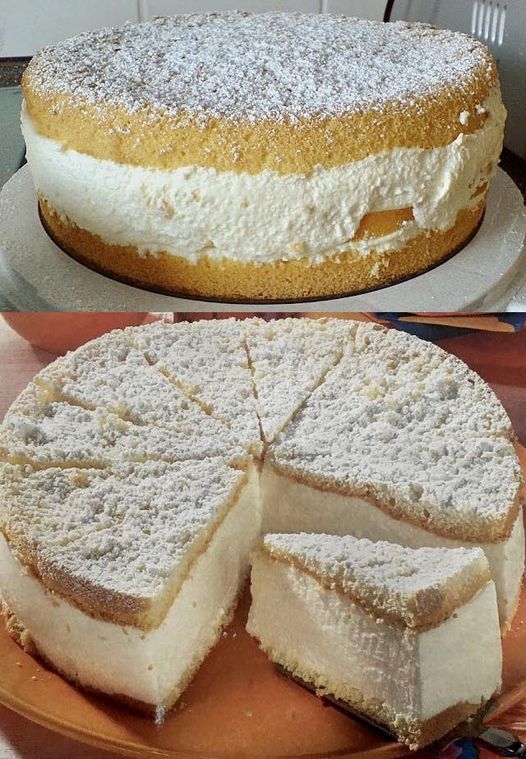 Preparation:
Mix 150 g sugar, vanilla sugar and eggs for about 6-8 minutes until fluffy. Then sift the flour and stir in very slowly and carefully. Bake in a preheated oven at 160 degrees top/bottom heat for approx. 35 minutes (depending on the oven, until it is nice and golden).Cut once after cooling.Soak the gelatine in cold water. Mix together 175 g sugar, egg yolk and milk and heat (do not boil). Squeeze out the gelatine well, add to the hot egg-sugar-milk and mix well with a whisk. Chill for about 30 minutes until the mass begins to gel.Whip 3.5 cups of cream until stiff, add low-fat quark and stir. Then add the egg-sugar-milk mixture and mix well. Place a cake ring around the lower biscuit base, fill the mass on top, put the lid on and leave it in the fridge for at least 1 day.Before serving, sprinkle with powdered sugar.