Sweet Crepes Recipe
IngredientsCrepe dough:
1 egg
1 cup of whole milk
1 cup of flour
1 pinch of salt
1 teaspoon of sunflower oil
Frying pan:
1 glob of unsalted butter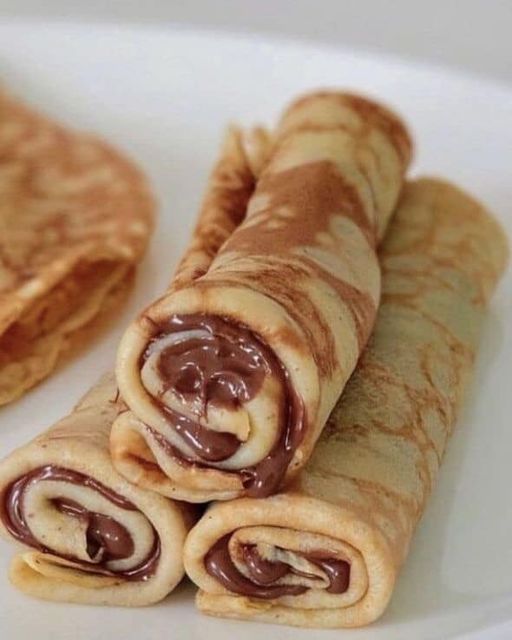 Preparation
Put all the ingredients together in a tall glass and with the hand mixer we integrate them until there are no lumps.
In a skillet (large or medium) over medium high heat (7 on the ceramic hob) put the almonds or a stick of unsalted butter and wait for it to melt. When it is melted, with an absorbent kitchen paper, spread the butter well through the pan.
Now the pan is ready for you to make the crepes. Pour some of the mixture that you have made and see turning the pan so that the dough is distributed well and you have a thin crepe.
Let it brown without touching it (approximately 1 min). Raise the edge a little with the help of a slotted spoon and when you see that it is already golden, turn it around with the help of the slotted spoon and wait until this face is also made. When it's ready, remove it from the heat and start over with another crepe.