Homemade vanilla with dulce de leche recipe
Ingredients:
(48 caps of 4 cm)
4 or eggs
100 grams of sugar
2 tablespoons of vanilla extract
100g flour 0000
w/n powdered sugar
w/n dulce de leche pastry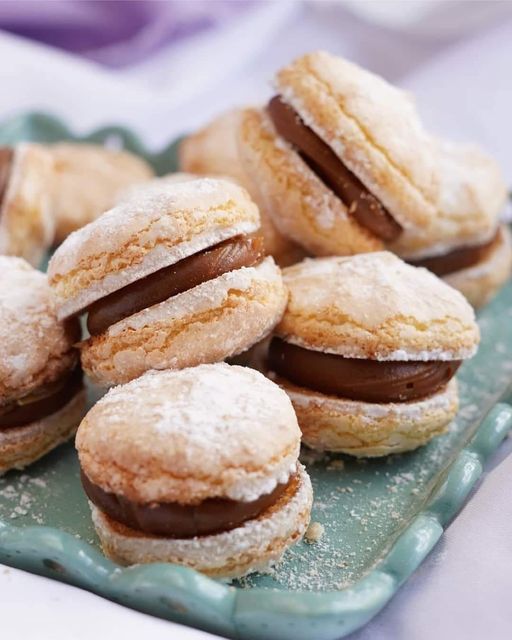 Directions:
Break and separate the egg whites and yolks into two bowls.
Beat the egg yolks for 10 minutes with 50 g of sugar and vanilla extract. The mixture should be fluffy and pale in color.
In another container perform the same procedure but with the egg whites and the remaining 50 grams of sugar.
Pour the mixture of the yolks and integrate with a whisk in an enveloping way.
Sift the flour. The mixture should be fluffy, smooth and runny.
Place on a sleeve with a round and smooth peak.
Make 3 to 4 cm diameter lids on cold buttered parchment paper, Silpat or non-stick foil.
Dust with powdered sugar until completely absorbed and repeat again.
Bake for 8' to 10' at 190°C or until the base is firm and the edges are slightly golden.
Cool completely and fill.
Enjoy!